How to upload documents (Mobile)
This is a guide to uploading documents to your Student Centre.
Important
Before you start or if you are experiencing any issues accessing your Student Centre:
Make sure your browser is up-to-date with the latest version available.

If you are using pop-up blocker, please ensure it is turned off.

If you are still experiencing issues, try using a different browser.
How to access your Student Centre
Log in to the Student Hub, select My CU Account, then the Student Centre.
Sign in with your Netname and password.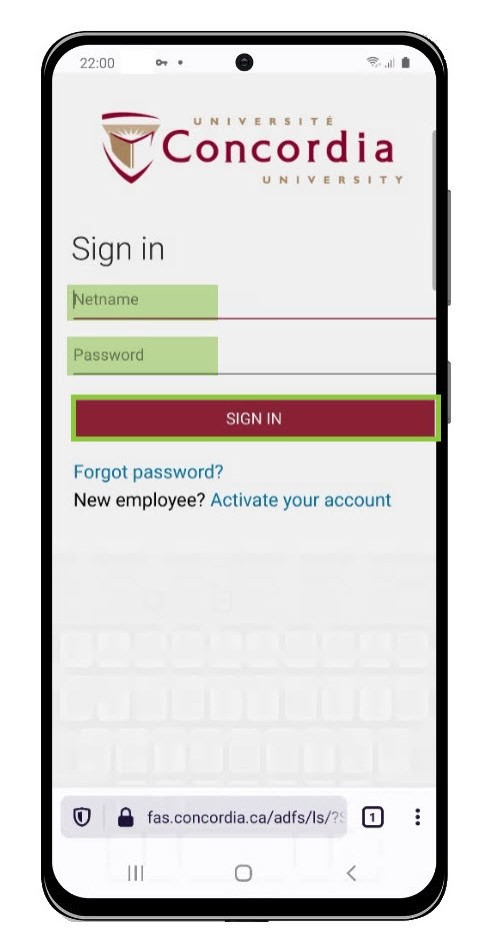 Select the Menu icon on the upper left-hand side of the screen.
Select Upload Documents.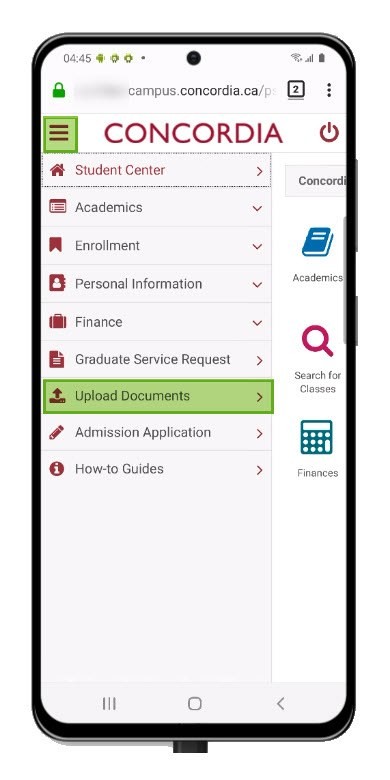 Scroll to view the Select Document Type section.
Select the Drop Down List icon to view the available options.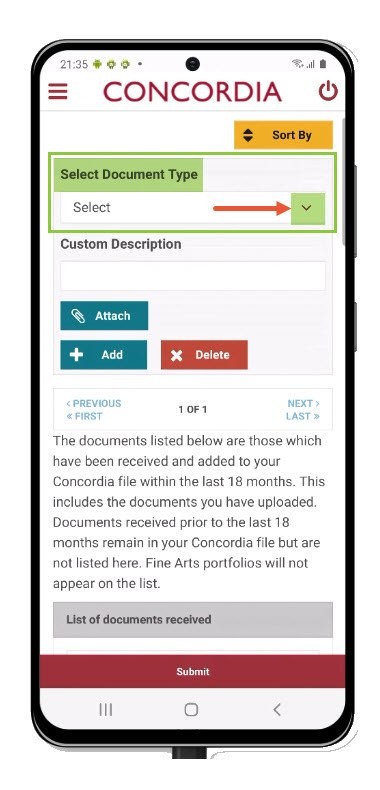 Select the Document Type that best describes the document.
IMPORTANT: Scroll to view all the Document Type options available in the list.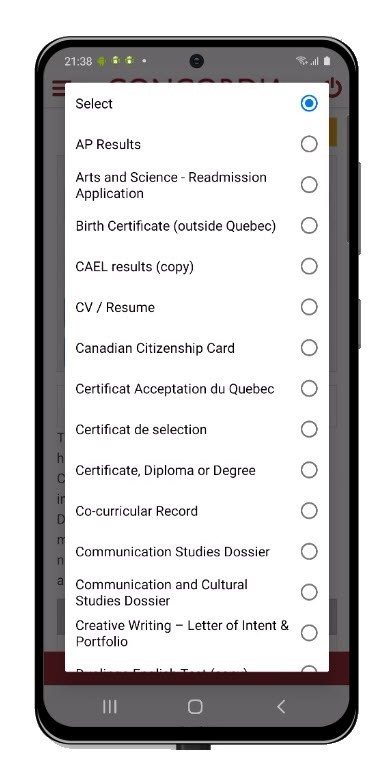 Add a short description.
Select Attach.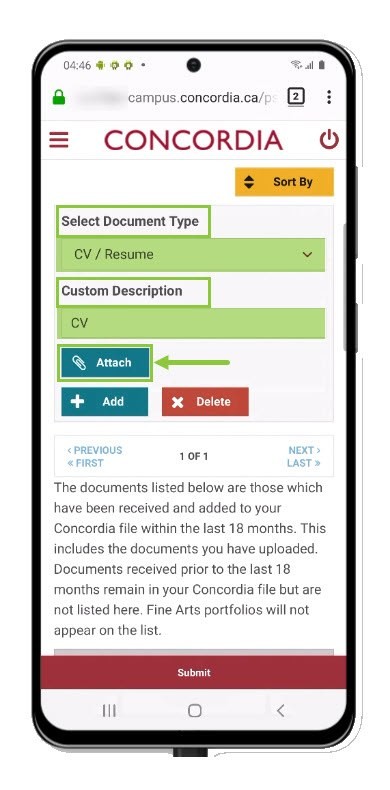 Select Choose File to select the file you wish to upload.
Once you have selected the file, select Upload.
IMPORTANT: Make sure the document follows the File Type criteria.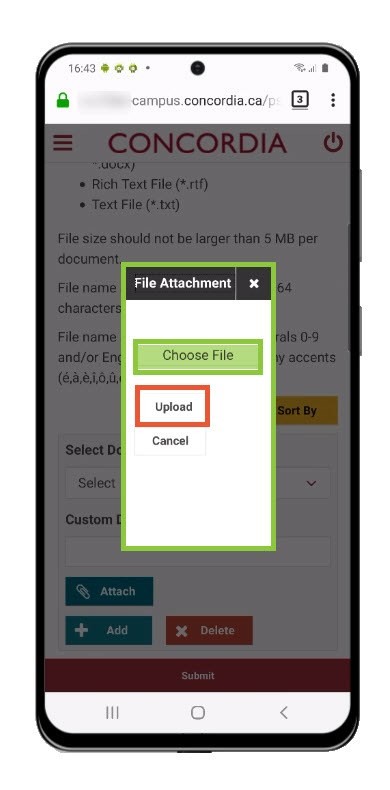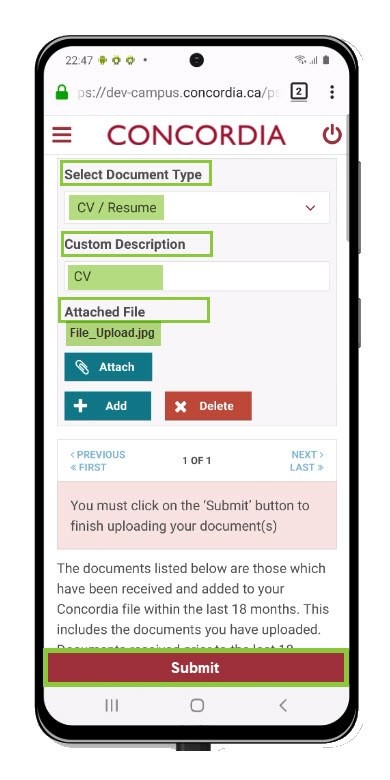 Look for a message confirming the file was successfully uploaded.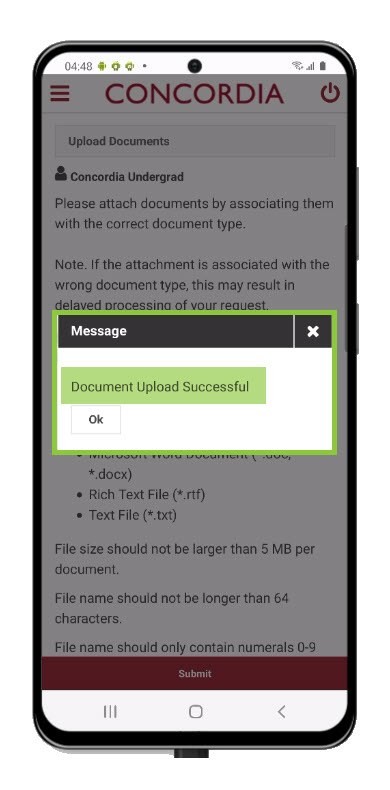 The uploaded document will now appear on the List of documents received by Concordia University.
NOTE
The document will not immediately disappear from your To Do List.
The best way to confirm we received your document electronically is to review the List of documents received by Concordia University.
Our office will review the uploaded document within 10 to 15 working days. Once reviewed, the document will be removed from your To Do List.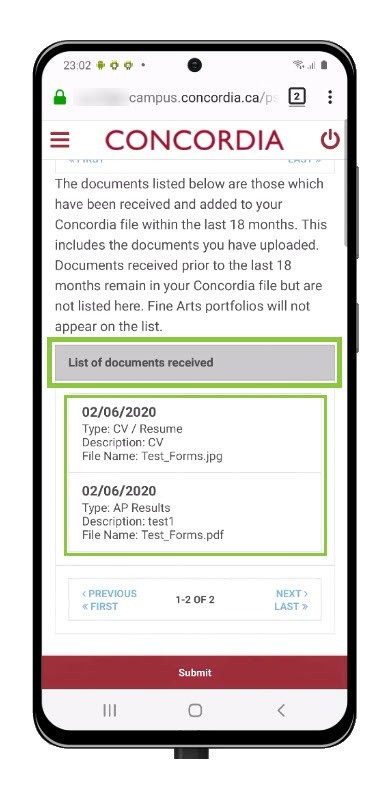 If your document does not match the File Type criteria, you will get an error message when you try to attach the file.
Review the criteria in the Important Notes section before trying to upload the file again.