MINDFUL CAMPUS INITIATIVE
Mindfulness can be easy to fit into your life to support you, whether you are a student, an artist, or a designer!
Help clear your mind and build resiliency through free mindfulness resources. Take part in our increased mindfulness programming and peer support hours, or join the Mindfulness for Resiliency program, developed specifically for Canada's art and design students by The Centre for Mindfulness Studies. This program is open to all students at Concordia, regardless of program or faculty.
What is Mindfulness?
Mindfulness is a way of paying attention to the present moment—our thoughts, emotions, and sensations—on purpose and non-judgementally. By guiding our attention in this way, we can affect our behaviour, and get on the way to feeling calmer, happier, and more empowered.
Take a look at our resources for cultivating mindfulness in your artistic practice and everyday life.
Explore the program
Learn about implementing mindfulness into your artistic practice and everyday life through online courses by the Centre for Mindfulness Studies. Each course will be offered online* throughout the fall and winter semesters, with certain sections exclusive for BIPOC students.
Mindfulness Building Blocks: An introduction to mindfulness, its benefits for health and well-being, and simple practices to develop awareness of the present moment.
Personal Mindfulness: A overview of mindfulness strategies for enhancing psychological flexibility, self-efficacy, and reducing reactivity.
Interpersonal Mindfulness: A look at how mindfulness can teach us to communicate more effectively, reduce judgment toward ourselves and others, and help cultivate empathy and compassion.
Building Your Mindful Toolkit: Build your personal toolkit of skills, practices, and exercises that can be used in everyday life to maintain and enhance well-being.
Peer Support
Feeling stressed or overwhelmed? Drop by the EV Zen Den (EV-2.781) for non-judgmental and confidential active listening and peer support.
Our peer supporters are students in the Faculty of Fine Arts that are trained in active listening and completed mindfulness training from the Centre for Mindfulness Studies. A Peer Supporter can help you troubleshoot a problem, direct you to resources, or simply provide non-judgemental and empathetic listening.
Schedule coming in September 2023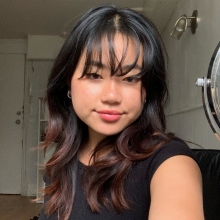 Samika Prupas
Bachelor of Fine Arts
Major in Design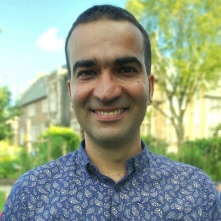 Moh Zadeh
PhD candidate, INDI program
Fine Arts department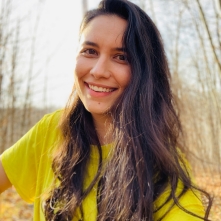 Courtney Dookwah
Engagement Lead/ Peer supporter
Bachelor of Fine Arts
Art Education