Rosemary-Claire Collard, PhD
Assistant Professor, Geography, Planning and Environment

---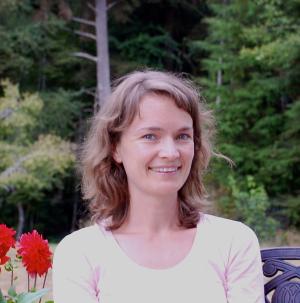 ---
Bio
Rosemary is a human geographer interested in broadening critical thought beyond a strictly human subject. The overarching subject of her work is the relationship between capitalism and biological life, and the role this relationship plays in extinction and biodiversity loss. Specifically, Rosemary studies how wild animals' lives and deaths are de/valued, used and transformed in capitalist regimes. She also looks at the politics of institutions and cultural practices including wildlife management and law, wildlife conservation, rehabilitation and captivity, and wildlife science and film. In all cases her research aims to consider how these regimes, institutions and practices create conditions of im/possibility for how different beings - human and not - can live.

Rosemary draws on multisite and multispecies fieldwork combined with scholarship from political economy and political ecology, feminist thought (especially feminist political economy and ecofeminism), economic geography and sociology, and critical theory (especially posthumanist thought). With this approach her most recently completed research project tracked the global exotic pet trade across six countries, investigating how an animal is transformed from a forest or desert resident into a commodity in a living room halfway around the world. She has two current projects. The first is developing a better understanding of how specifically lively commodities are decommodified, following exotic pets as they exit commodity circuits through various means (sanctuary, illegal release, rehabilitation). The second project is looking into how human-animal relations are reconfigured in the aftermath of environmental disasters (i.e. oil spills) that cause mass animal death.

With Jesse Arseneault, Rosemary co-directs the The Society, Politics, Animals & Materiality (SPAM) Centre at Concordia. She was a postdoctoral fellow at the University of Toronto in 2013-14. She completed her PhD (2014) and MA (2009) in geography at the University of British Columbia and her BA Honours in geography and environmental studies on Vancouver Island at the University of Victoria (2007), not far from her hometown of Sooke.
Editorial roles
Editor, Environment and Planning E: Nature and Space
Editorial Board Member, Annals of the Association of American Geographers
Editorial Board Member, Environment and Planning D: Society and Space

---
Fields of interest & research
Commodification, value & enclosure (especially of nature/life)
Politics of nature/life
Extinction & biodiversity loss
Animals (especially wildlife) and human-animal relations
Critical perspectives on wildlife trade (especially exotic pet trade)
Critical perspectives on wildlife management, rehabilitation, captivity & conservation
Political ecology, environmental justice
Political economy, economic geography & socio-economic thought
Feminist thought, feminist political economy, ecofeminism, feminist geography
Animal geographies & posthumanist thought
Biopolitical & bioeconomic theory
Science and technology studies, feminist science studies
Film geographies & documentary film production
Multispecies methodologies
---
Current research projects
Eco-debt: reparations and rehabilitation in the wake of environmental disasters (PI, FRQSC Nouveaux Chercheurs Grant)
The afterlives of exotic pets and the death of lively commodities (PI, SSHRC Insight Development Grant)
Woodland Caribou at the intersection of political economy and extinction (UBC Hampton Grant, PI J Dempsey)
The bio-economies media project (Co-investigator, SSHRC Connections Grant, PI J Dempsey): bioeconomies.org
---
Selected publications
Books
Collard, R-C. Zoö-fetishism and the politics of commodity life in the global exotic pet trade. Durham: Duke University Press (under contract)
Gillespie, K and R-C Collard, eds. 2015. Critical animal geographies: Politics, intersections and hierarchies in a multispecies world. New York: Routledge.
Articles
Collard, R-C & J Dempsey. 2017. Capitalist natures in five orientations. Capitalism Nature Socialism 28 (1): 78-97
Collard, R-C. 2016. Electric elephants and the lively/lethal energies of wildlife documentary film. Area 48 (4): 472-479
Collard, R-C, J Dempsey & J Sundberg. 2015. A manifesto for abundant futures.

Annals of the Association of American Geographers

105 (2): 322-330
Collard, R-C. 2014. Putting animals back together, taking commodities apart. Annals of the Association of American Geographers 104 (1): 151-165
Brown, S, R-C Collard & D Hoogeveen. 2014. Pedagogical declarations: feminist engagements with the teaching statement. The Journal of Geography in Higher Education 38 (1): 148-154
Collard, R-C & J Dempsey. 2013. Life for sale? The politics of lively commodities. Environment and Planning A 45 (11): 2682 – 2699
Collard, R-C. 2013. Panda politics. The Canadian Geographer 57 (2): 226-232
Collard, R-C. 2013. Apocalypse meow. Capitalism Nature Socialism 24 (1): 35-41
Collard, R-C. 2012. Cougar-human entanglements and the biopolitical un/making of safe space. Environment and Planning D: Society and Space 30 (1): 23-42
Collard, R-C. 2012. Cougar figures, gender and the performances of predation. Gender, Place and Culture 19 (4): 518-540
Chapters & entries
Collard, R-C. 2017. Companion species. Gender: Animals, ed Juno Salazar Parreñas, 3-17. Macmillan Interdisciplinary Handbooks. Farmington Hills, MI: Macmillan.
Collard, R-C. 2017. Exotic pets. In

Humans and animals: A geography of coexistence encyclopedia

, eds J Urbanik & C Johnson, 137-139. Santa Barbara, CA: ABC-CLIO Press.
Collard, R-C, J Dempsey & J Rowe. 2016. Re-regulating socioecologies under neoliberalism. In The Handbook of neoliberalism, eds K Birch, S Springer & J Macleavy, 455-465. New York: Routledge.

Collard, R-C. 2015. Ethics in research beyond the human. In

The handbook of political ecology

, eds T Perreault, G Bridge & J McCarthy, 127-139. New York: Routledge

Collard, R-C & K Gillespie. 2015. Introduction. In Critical animal geographies: Politics, intersections and hierarchies in a multispecies world, eds K Gillespie & R-C Collard, 1-16. New York: Routledge
Collard, R-C & K Gillespie. 2015. Doing critical animal geographies: future directions. In Critical animal geographies: Politics, intersections and hierarchies in a multispecies world, eds K Gillespie & R-C Collard, 203-212. New York: Routledge
Collard, R-C. 2014. W for Wild. In The ABCs of multispecies studies, ed E Kirksey. www.multispecies-salon.org/abc/wild
Response/review essays & symposia
Collard, R-C & J Dempsey. 2017. Politics of devaluation. Commentary in a forum on Kay & Kenney-Lazar's "Value in capitalist nature: an emerging framework." Dialogues in Human Geography 7 (3): 314–318
Dempsey, J & R-C Collard. 2016. If biodiversity offsets are a dead end for conservation, what is the live wire? A reply to Apostolopoulou and Adams (2016). Oryx 51 (1): 35-39
Collard, R-C, J Dempsey & J Sundberg. 2015. The moderns' amnesia in two registers. Response to "An ecomodernist manifesto" in a collection of commentaries edited by Eileen Crist & Thom Van Dooren in

Environmental Humanities

7: 227-232
Collard, R-C, J Dempsey & J Sundberg. 2015. Disentangling the multiple and contradictory logics of Nature™ Inc. A review symposium for Nature™ Inc.: environmental conservation in a neoliberal age. Environment and Planning A 47 (11): 2394-2399
Collard, R-C & J Dempsey, organizers. 2016. Review forum on Emilie Cameron's Far Off Metal River: Inuit Lands, Settler Stories and the Making of the Canadian Arctic. AAG Review of Books 4 (2): 100-110
---
Multimedia
---
Teaching
Fall 2017
GEOG 305 Political Ecology

Previous
GEOG 400 Political Ecology
ENVS 601 Environmental Assessment
HENV 605 Advanced Qualitative Research Methods
HENV 670 Environmental Governance
ENVS 667 Situating EA: Knowledge, Politics & Development
Graduate supervision
Current
Stephanie Eccles: MSc (2016-) thesis on the pest industry, animal geographies, human-animal relations

Meghan Gagliardi: MSc (2016-) thesis on social difference, feminist and postcolonial thought, the university

Complete
Angela Parker (co-supervised with Alan Nash): MSc (2014-2016) on farm animal sanctuaries, "safe space" and human-animal relations