Alumna orchestrates event to help female classical musicians
Founder of Montreal's Stella Musica Festival, Katarzyna Musial releases new album: My Spanish Heart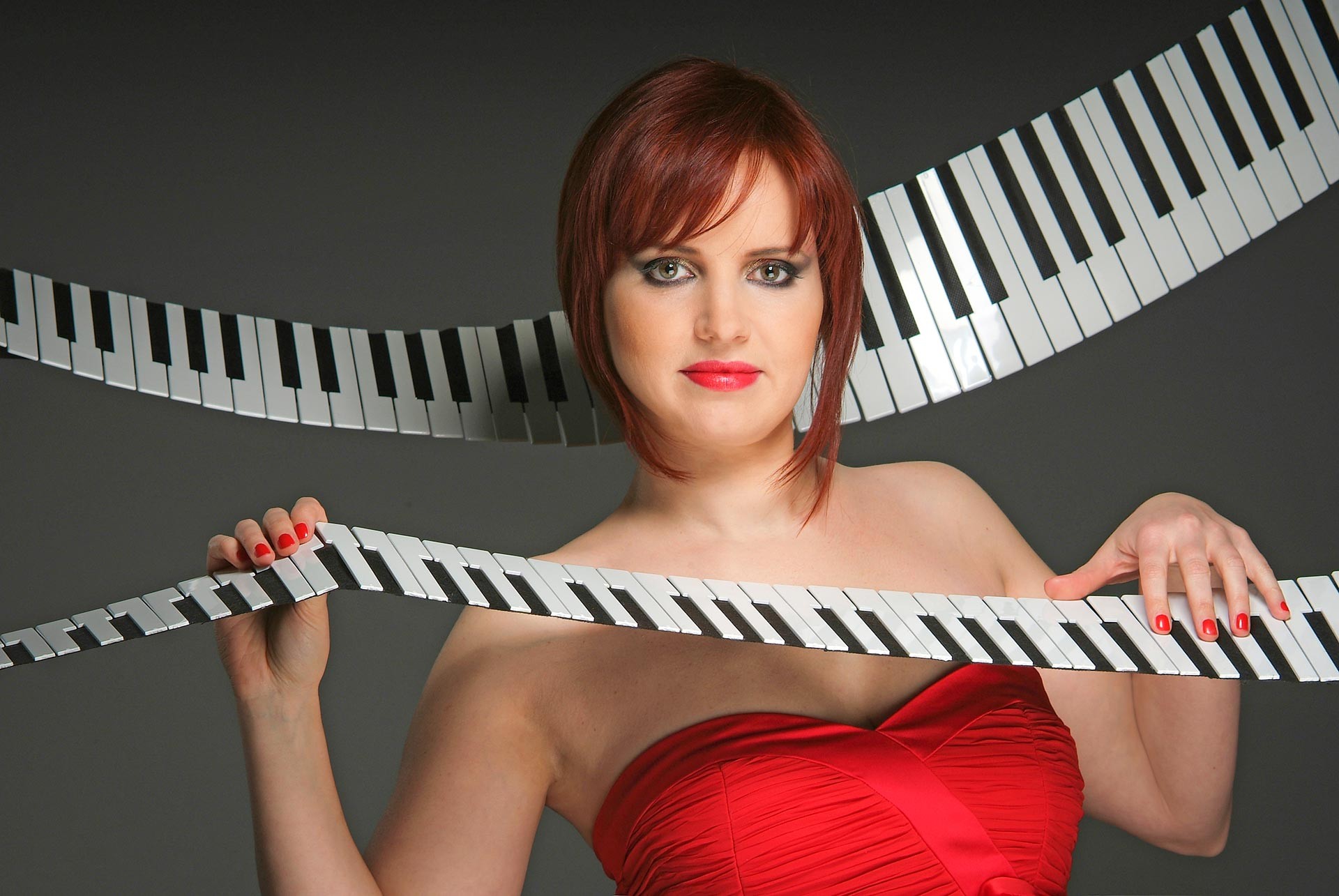 Polish-Canadian pianist Katarzyna Musial founded Montreal's Stella Musica Festival in 2015 | Photo: courtesy Katarzyna Musial
Polish-Canadian pianist Katarzyna Musial, GrDip (Advanced Music Performance Studies) 09, has performed as a concerto soloist, recitalist and chamber musician throughout North America, Europe, Asia and Africa.
She won first prize at the 2011 Bradshaw & Buono International Piano Competition in New York before founding Montreal's Stella Musica Festival in 2015.
Fresh from her piano recital at Concordia's Oscar Peterson Hall in May, the Montreal-based Musial recently traveled to Europe for her June 2019 homecoming tour of Poland.
Concordia caught up with Musial in Krakow to learn more about her stellar career.
Concordia: What was it like to perform at the 2010 Vancouver Olympics?
Katarzyna Musial: It was a dream come true! As a child I was a gymnast, ranked second in Poland in acrobatics. Sports always took a big place in my life. But I decided to focus on studying piano. So performing at associated concerts in the cultural component of the Vancouver Olympics was special for me.
Can you tell us about your Carnegie Hall performance in 2012?
Musiał: That must be my No. 1 experience! Carnegie Hall is a magical place. To walk on that stage, where so many greats have performed before, was electric. Of course I was nervous, but the good vibes were contagious. I had a blast.
Your new album My Spanish Heart is getting positive reviews.
Musiał: I am very happy that my new album has been chosen as the album of the week in San Francisco and Los Angeles. The album, having reached the top five on a number of classical album charts in North America, builds upon my previous record, Come Dance with Me. I continue exploring the idiom of dance, so I took flamenco classes to gain a deeper understanding of the spirit of Spanish music. Coming from Poland, I also discovered a similar nostalgia and sadness in Spanish music. And I relate to it – the happiness, the dance and energy, but also the melancholy.
You are the founder and artistic director of Montreal's Stella Musica Festival which showcases female musicians.
Musiał: I started the festival because I experienced the challenges women musicians face every day. Statistics show that orchestras devote much more time to music written by men and performed by men. According to Bachtrack, there were only five women in the Top 100 busiest conductors of 2018. When we look at an orchestra, there may be many women musicians onstage, but when we think of composers and conductors, the vast majority are men.
So I decided to improve the environment. Even though Montreal has a rich musical landscape, I didn't see a lot of events which focused on music produced and performed by women.
With this in mind I started the Stella Musica Festival. It celebrates the accomplishments and achievements of women in music and the arts. We held the 5th edition of the Festival Stella Musica in March 2019.
It is more difficult for women to succeed in the classical world than men?
Musiał: In my opinion it is tougher, but make no mistake, it is difficult for everyone. Historically women did not have the same opportunities as men. Although this has been changing, the pace has been quite slow. I want to contribute to this evolution of change by introducing a platform that promotes women in the classical world and Stella Musica does just that. It functions as a catalyst to create a positive environment and platform for young and established musicians to showcase their talents.
How did your time at Concordia help shape you and your career?
Musiał: I believe Concordia offers a more flexible environment than many other academic institutions. This openness and freedom helps students find their own voice and their own path.
I also met my mentor at Concordia, the late and legendary Philip Cohen. He was a professor emeritus and artistic director of Concordia's (internationally-acclaimed) Leonardo Project, where I have been artist-in-residence for many years. Concordia has had a significant impact propelling my career forward.
---