Notable Concordian
Nadia Naffi
MA 12, PhD 18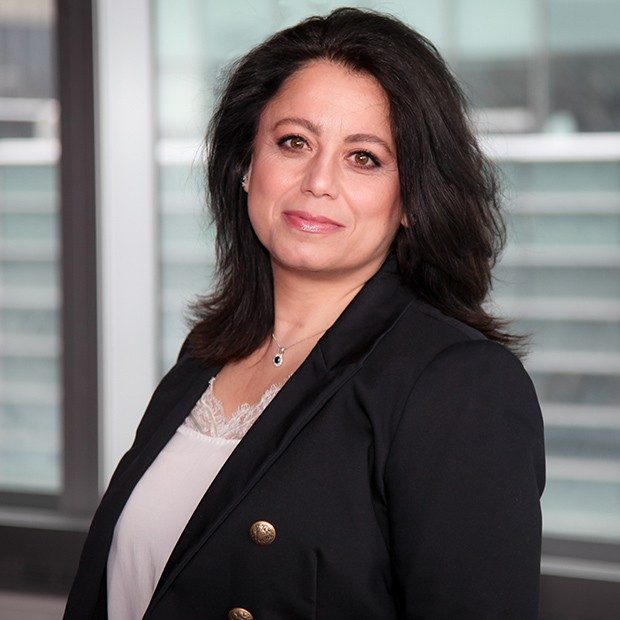 Awards & Distinctions
John F. Lemieux Young Alumni Medal
Nadia Naffi is an assistant professor in the Educational Technology program at Université Laval's Faculty of Education. Her teaching mandate centres on equipping current and future experts in educational technology to meet the training and development needs of a multidisciplinary, interdisciplinary, cross-sectoral, multi-generational, evolving and global workforce.
She holds the Chair in Educational Leadership in Innovative Pedagogical Practices in Digital Contexts – National Bank and co-leads the education and empowerment axis of the International Observatory on the Societal Impacts of AI and Digital Technologies (OBVIA). Her work at OBVIA explores the ethical, critical, responsible and sustainable application of AI and digital technologies in lifelong learning for the future of work.
Naffi's research focuses on the development of digital citizenship and agency to combat online disinformation in the form of deepfakes. She was among the first cohort of Concordia Public Scholars and one of the winners of the 2017 Social Sciences and Humanities Research Council's (SSHRC) annual Storytellers contest. Naffi is also the recipient of the 2018 Governor General Gold Medal – Person and Society category – and the 2019 SALTISE Best Practices & Pedagogical Innovators Award.
More recipients