Notable Concordian
Niloofar Moradi
BEng 10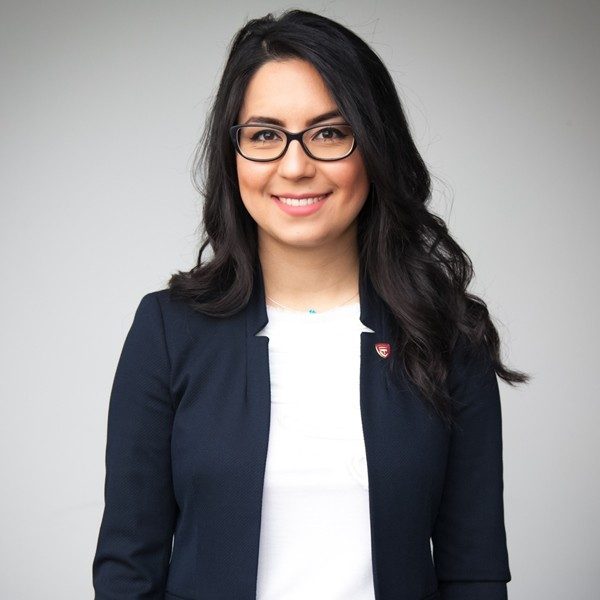 Awards & Distinctions
Young Alumnus/Alumna of the Year
After earning her undergraduate degree in mechanical engineering from Concordia in 2010, Niloofar Moradi started her career at Rolls Royce Canada. In 2011, she joined Pratt & Whitney Canada as an aerodynamicist in the Turbine Aerodynamics department.
In 2016, Niloofar earned her Master of Applied Science at École de technologie supérieure in Montreal, while working full time. She currently works in the Turbine Mechanical Design department at Pratt & Whitney Canada, where she designs and integrates turbine components and coordinates interfaces with other modules.
Niloofar is passionate about creating new opportunities for the next generation of engineers. She is an active participant in women and leadership events and hopes to inspire more young women to enter the field.
In 2017 Niloofar was a guest speaker at Aero Conference organized by the Canadian Aeronautics and Space Institute and she is a member of the Aerospace subcommittee at Montreal's Palais des congrès.
Read more about Niloofar Moradi
More recipients