Notable Concordian
Eric Moses Gashirabake
BA 13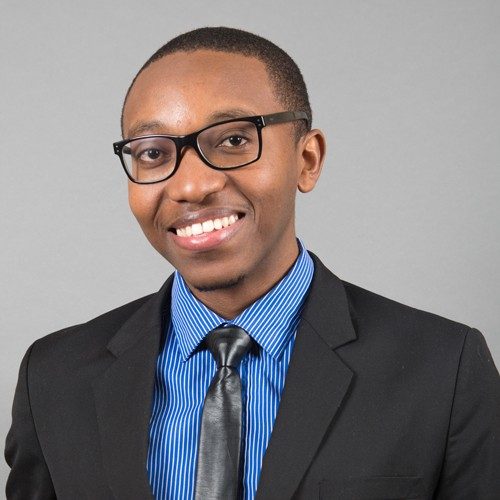 Awards & Distinctions
Outstanding Student Leader Award
Eric Moses Gashirabake, a native of Rwanda, survived the 1994 Rwandan Genocide and fled with his family to Kenya as refugees.
The honours political science student enrolled at Concordia in 2009 and has since left an indelible mark on university student life.
He is founder and co-president of the World University Services of Canada Concordia for Student Refugees, which is raising funds to annually sponsor a refugee to attend Concordia.
Among other activities, Eric Moses is vice-president, Academic, Advocacy and Loyola Affairs, for the Arts and Science Federation of Associations, and director of its Enhanced Shadow Program, and chair (external) of Concordia's Garnet Key Honour Society. He also enthusiastically helped promote the 2012 Concordia Shuffle to fellow students.
Eric Moses received a Recognition Award for Outstanding Contribution from the Department of Political Science in 2012. After he graduates in 2013, he will participate in a leadership trip to Germany and Poland and then begin law studies at McGill University.
More recipients