Notable Concordian
Ana Marinescu
BComm 06, MBA 09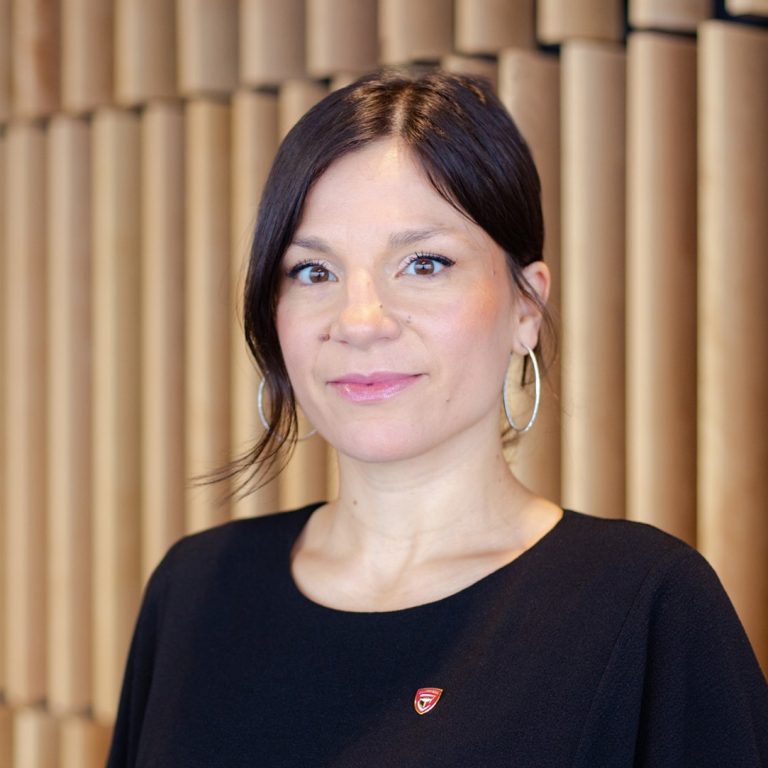 Awards & Distinctions
MBA Alumnus/a of the Year
Ana Marinescu is the founder of URBANA Marketing and the manager of En mode croissance — Quebec's first fashion accelerator. By her mid-20s, she had already founded two ventures.
She has played an active role in Montreal's entrepreneurial ecosystem for more than 15 years, fostering local and global connections. She has worked with more than 40 non-profits and helped raise more than $15 million.
Marinescu enjoys teaching part-time at Concordia's John Molson School of Business, where she graduated as "MBA of the year" in 2009. She created and manages the first accelerator dedicated to Quebec's fashion industry, mmode. Ana was highly involved in establishing ICMtl, the first incubator for cultural and creative entrepreneurs in Quebec, which enabled entrepreneurship to be recognized as a discipline at the college level in Quebec by the Ministry of Education.
She is appreciated as an emcee, speaker, panelist, business coach, facilitator and connector and she is recognized for putting relationship building and value creation at the core of her daily practice.
After founding the John Molson School of Business Women in Business Conference in 2008 and Mentorship Program in 2007, Marinescu now spearheads the Initiative for Entrepreneurial Diversity and Inclusion. Ana is a mentor and sits on several boards, including for the Lasalle College entrepreneurship program and the National Bank Initiative in Entrepreneurship and Family Business.
More recipients