INNOVATION AND ENTREPRENEURSHIP
Helping Canada prepare for the new global economy
Giving society's innovators, entrepreneurs and business owners a competitive edge
In a time of technological change, entrepreneurship and innovation are often associated with disruptive startup culture. Yet, there's a much broader picture to consider. Researchers across all John Molson School of Business departments are exploring the different manifestations of entrepreneurship and innovation around the world, as well as their potential to transform society.
Studying innovative practices
We don't often give much thought to how new products come to market. Our academic experts examine the mechanisms that allow for new product development and diffusion. How does the emerging field of design thinking support innovation and creative problem solving?
Following the money
In today's world, there are a myriad of ways for entrepreneurs to get their companies off the ground. They can be self or privately funded, venture-backed, supported by traditional financial institutions and governments, or crowdfunded.
At John Molson, we're interested in the different ways of financing entrepreneurial ventures. Our Desjardins Centre for Innovation in Business Finance in particular, examines the types of tools and strategies that financial institutions will need to develop to satisfy the needs of their small-to-medium enterprise (SME) clients in a competitive financing world.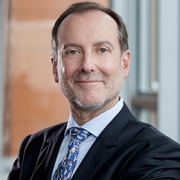 Looking at all strata of business
In our highly mediatized environment, start-ups and large enterprises get the share of attention from both the public and policymakers. SMEs, which are the economic backbone of any society, are often left out. The KPMG-JMSB Entrepreneurial Indices focuses on this crucial area by examining entrepreneurial trends in the Quebec economy across all types and size of business, ultimately uncovering hidden features of the province's private enterprises through an objective and informative set of facts, while the Bob and Raye Briscoe Centre in Business Ownership Studies is dedicated to knowledge creation and applied practice in the area of business ownership and entrepreneurship.
News
Read about how John Molson is making an impact on knowledge creation and education in the areas of innovation and entrepreneurship.