Want to be an entrepreneur? Why not buy into it?
In the lead up to a new workshop series, JMSB's Rob Nason makes a pitch for purchasing firmly established enterprises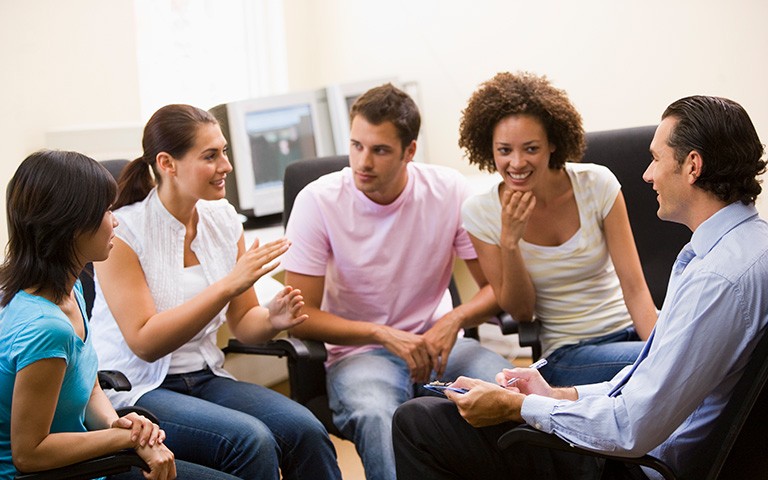 Rob Nason is associate professor in the Department of Management and Concordia University Research Chair in Entrepreneurship and Society at the John Molson School of Business (JMSB).
The term "entrepreneurship" often evokes images of flashy Silicon Valley startups. Yet U.S. Route 101 is not the only road that leads to business ownership. The reality is that many entrepreneurs are owners and operators of small- to medium-sized enterprises (SMEs).
In a recent study of the life cycle of entrepreneurial activity in Quebec, the KPMG-JMSB Entrepreneurial Indices reported that 98 per cent of all employer firms in the province have less than 100 employees. While few think of it, buying one of these SMEs can be an attractive entrepreneurial entry strategy.
There are even some real advantages to acquiring a small business rather than creating a new venture.
You don't have to start from scratch
When buying a business, new owners have the opportunity to get an existing product, a loyal set of customers and even stable cash flows. All of these resources can take years for startups to achieve. Purchasing an existing business can allow the buyer to avoid some of that risk and hit the ground running.
Firms for sale
A majority of SME owners are over 50 years old and will soon look to retire. Many do not have family-member successors ready or willing to take over the business. That leaves their firms in a state of flux.
Indeed, in a study on "The Coming Wave of Business Transitions in Canada," the Business Development Bank of Canada found that close to 50 per cent of entrepreneurs plan to exit their business in the next five years. While a critical economic transition for the country, this presents a real window of opportunity for would-be SME buyers.
Motivated sellers
For many aging business owners, their firms are their biggest retirement asset. Even the wealthiest one per cent derive much of their wealth from the businesses they run. This means that for most business owners, if they truly want to retire they will need to sell the business. That is real motivation to get a deal done and creates a favourable situation for potential buyers.
As a result, it may be possible to negotiate a balance of sale, where the funds to finance some portion of the purchase of the business come from future business operations. This form of "seller financing" reduces the upfront capital needed by the buyer and shifts some of the deal risk from buyer to seller.
Rethinking the costs
It is tempting to think of starting from scratch as the "cheaper" option since the entrepreneur is not making a large capital outlay to buy an existing business. However, do not underestimate the cost of starting up. Many new ventures require hundreds of thousands or even millions of dollars just to get first sales or profits.
Banks are hesitant to give loans to startups due to a lack of tangible assets, and startup investors are sure to take a significant share of future success in equity. The path to profitability can cost lots of time, energy and stress too. Buying a business can actually be a shortcut to positive cash flow, which is cheaper in the long run.
Hidden gems
Startups in the mobile app space are common, but there are firms that make money doing all kinds of things. There are companies with 90 per cent market share selling plastic butter wrappers and profitable firms that install garbage chutes in condos. With a bit of curiosity and determination, it is possible to find firms to buy in interesting and lucrative niches.
There are plenty of new opportunities in old industries, and mature markets can be infused with new technology to stimulate growth. Buying a business can offer an outlet for creative energy and a chance to renew businesses in a way that is both critical for the economy and personally rewarding.
How to do it
Of course, there are many challenges with acquiring an enterprise as well. To learn more, check out the Buying Your Own Business workshop series from the Bob and Raye Briscoe Centre in Business Ownership Studies and John Molson Executive Centre at the JMSB beginning November 20.
The series will introduce individuals to the possibilities of buying their own business and give them the skills they need to achieve their business-ownership dreams. The first workshop in the series, "Where do I find a business to buy?" will provide tools and strategies to find an appropriate business for acquisition.
The agenda will include conventional and creative approaches to the search process and presentations by academics, industry professionals and entrepreneurs who will share current trends, practical tips and personal stories about buying their own business.

If you are interested in buying your own business but aren't sure where to start, register for the Buying Your Own Business workshop series offered by the Bob and Raye Briscoe Centre in Business Ownership Studies and the John Molson Executive Centre at the John Molson School of Business.

---