'My raison-d'être is to be a creator'
Jazz studies student Corey Thomas wants to inspire other Indigenous people to pursue their academic and artistic dreams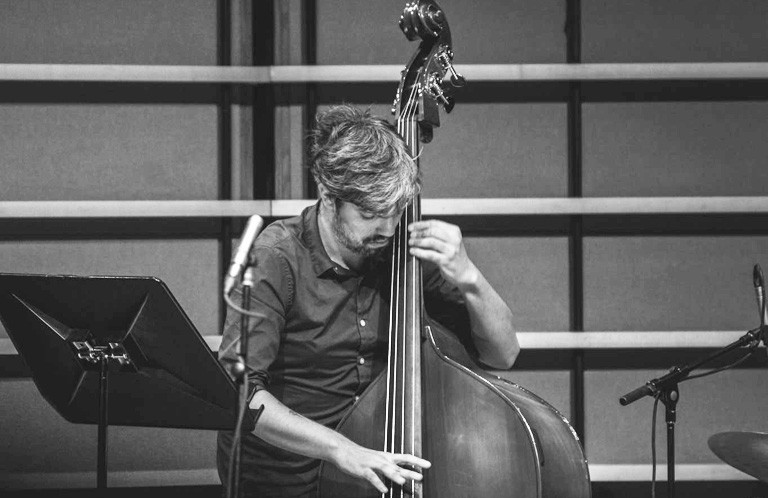 Corey Thomas: "What drew me to jazz was that it's music of the people, for the people."
For Corey Thomas, travelling from the East Coast to attend Concordia provided him with an opportunity to discover his musical niche in a city celebrated for its eclectic art scene.
Originally from the Mi'gmaq community of Gesgapegiag, Gaspesie, Thomas says his experience doing a BFA in Jazz Studies at Concordia helped him tap into a newfound dedication to speak out for better representation of Indigenous musicians — both past and emerging.
I want to be a role model for other people pursuing academic music
How long have you been playing music for? What drew you to jazz?
Corey Thomas: I started playing music when I was about 14. That's when I got my first instrument and my family taught me to play. Jazz has actually been a very recent venture for me. I've only been studying it for about four years, since I started at Concordia.
What really drew me to it was that it's music of the people, for the people. It's a genre that's rooted in a lot of history, especially of marginalized populations. That's something that resonated with me.
How did you hear about Concordia and what made you decide to study here?
CT: A friend recommended that I check out Concordia. I graduated from St. Thomas University where I did an interdisciplinary program in music, but it was a lot more classical and Italian opera kind of stuff.
When I finished, I realized that I couldn't really afford to have my music played by an orchestra and that it costs so much money to enter all of these competitions to try to get your music seen. So I decided to pursue jazz because it seemed like a genre where a lot more autonomy was offered to the artist.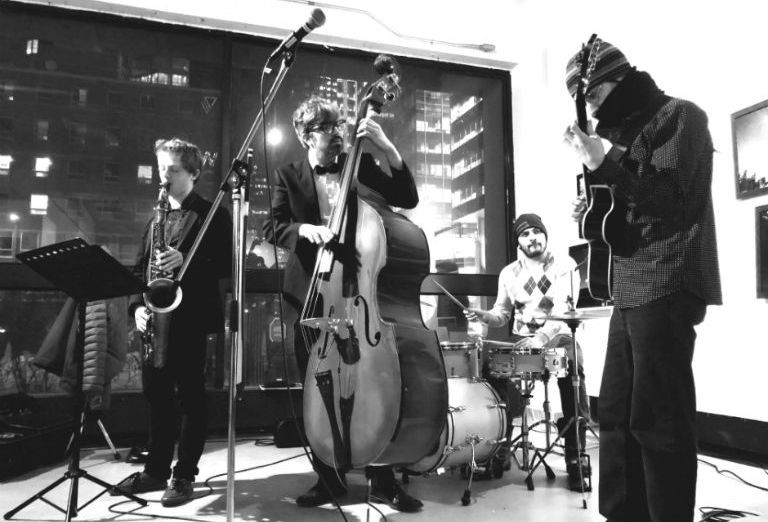 What advice would you give to students interested in pursuing Jazz Studies at Concordia?
CT: It's definitely a lifestyle and something you're going to put a lot of hours into — it's not just something that you can turn off once you get home. Part of being an artist means you always carry it with you — it's an identifier.
When you have this thing that you're nurturing, and then somebody tells you it's not good enough or it could be better, it's really hard to take. But you need to be prepared to have your work criticized.
How do you deal with this criticism? How did you manage to keep going?
CT: I remind myself that this is something I enjoy doing. In my jazz studies classes, I'm the only Indigenous student. It's a big transition going into post-secondary education; it hasn't been a normal thing for Indigenous people to be allowed to participate in a post-secondary forum.
Some people have the means for professional teachers as they're growing up. They have resources that just aren't available to a lot of people in Indigenous communities because there are just so many other pressing issues.
But I'd say if it's something that you truly appreciate and want to succeed in, then by all means, go for it. If you do, you also make it easier for someone else to participate. You're making more representation. When I'm done, I want to be a role model for other people pursuing academic music.
Where do you see yourself after you graduate?
CT: I play and study the upright bass — and I'm trying hard to be a composer. That's really my raison d'être with music, to be a creator. But that's such a huge task to take on, because you're adding to this whole history of music that you don't want to water down. My short-term plan is to be a working musician, and that's going to be a task within itself. Montreal is such an epicentre of music — there's so much great talent here.
As soon as I got to the city, a teacher introduced me to a jazz bass player named Oscar Pettiford and he's become my favourite musician because he was also Indigenous. I started digging through and finding a history of First Nations people in jazz music and it was so much more extensive than I thought, but it's also so buried in there.
As Jeremy Dutcher said when he was receiving his Juno Award, we're in a renaissance for Indigenous people. And I truly believe that there are so many more resources for people to be artists now or to succeed in any field.
People ask me regularly to help them with their auditions and show them what they could do to succeed. I feel glad to help any prospective student because it's something that means so much to me for other people to participate in this.
Find out more about Concordia's Specialization in Jazz Studies.
Prospective Indigenous students can also learn more about studying at Concordia.
---