Three Fine Arts instructors earn Distinguished Teaching Awards
Maya Rae Oppenheimer, Nicole Gingras and Shira Avni take home awards for 2020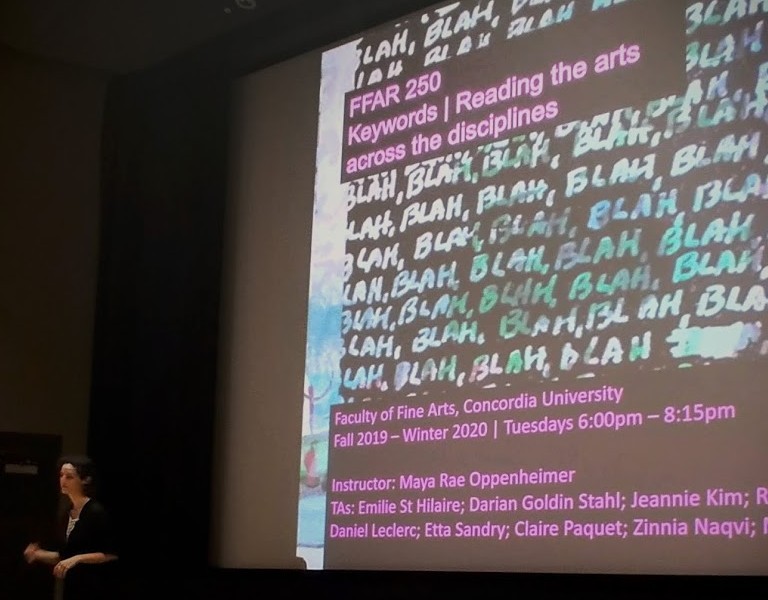 Assistant Professor Maya Rae Oppenheimer was awarded a Distinguished Teaching Award from the Faculty of Fine Arts. Photo by Jeannie Kim.
Despite the COVID-19 health crisis, which made a community gathering and celebration impossible, the Faculty of Fine Arts has awarded three Distinguished Teaching Awards to its professors this April.
Maya Rae Oppenheimer, Assistant Professor, Studio Arts and Interdisciplinary Studies, received the Emerging Award. Part-Time Professor Nicole Gingras, from the Department of Studio Arts was awarded the Established Award for part-time teaching, and Shira Avni, an Associate Professor of animation in the Mel Hoppenheim School of Cinema, was awarded the Established Award for full-time teaching.
'Students demonstrated a huge amount of enthusiasm'
What stood out with this year's nomination process was student involvement, says Elaine Cheasley Paterson, Associate Dean, Academic, who chaired this year's selection committee. Students responded in large numbers to nominate their professors for a Distinguished Teaching Award.
"Students demonstrated a huge amount of enthusiasm for our faculty members' commitment to their development. Many of them took the time to write heartfelt and often moving testimonies."
"This year's Distinguished Teaching Award winners have each in their own way made a significant difference in their students' lives – a difference that resonates well beyond the classroom."
Distinguished Teaching Awards are given annually for excellence in teaching, both inside and outside the classroom. They recognize superior performance in one or more areas of teaching for faculty at different points in their career: classroom teaching; curriculum or program development; or the advancement of teaching and advising practice in the Faculty of Fine Arts.
This year's selection committee was made up of former awardees, full and part-time faculty, and a delegate for the Vice-Provost, Teaching and Learning. Their decisions were unanimous.
'We are fortunate to have such extraordinary individuals in our midst'
Rebecca Duclos, dean of the Faculty of Fine Arts, acknowledged the world-shifting weeks of uncertainty and change that everyone has experienced recently. Now, more than ever, definitions of what a "classroom" can be have forever changed, she says.
"This year's recipients embody the resourcefulness, generosity, inventiveness, and intuitive adaptability that we are all craving at the moment. Desert island? Global pandemic? No problem. These folks can get us out of any situation we face with grace and humour. But who thought they would actually need to do so!? We are fortunate to have such extraordinary individuals in our midst. Through them, the deep care and commitment that the Faculty of Fine Arts has for its students and its many communities is everywhere apparent. I am so grateful."
Shira Avni: Established Award (Full-time)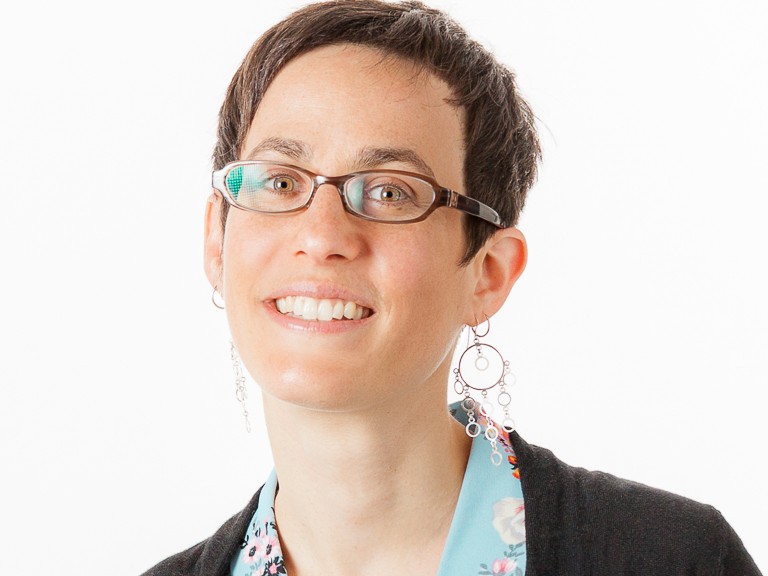 Photo by David Ward.
Avni is the undergraduate program director and area head of the Film Animation program in the School of Cinema. Her colleague Luc Otter, one of her nominators, wrote that "it is thanks to her enthusiastic, energetic and supportive nature that students are encouraged every year to go beyond their limits with remarkable results."
"I'm so surprised, moved and overwhelmed by the teaching award and I feel that it should be shared between all of my colleagues," says Avni.
"One of the wonderful things about teaching in Film Animation is our enthusiastic, collaborative approach to teaching, curriculum development, and problem-solving, and it feels unfair to have this teaching award when it's a totally collective achievement! I'm so grateful for my amazing, hardworking, wonderful students and my incredible colleagues."
Nicole Gingras: Established Award (Part-time)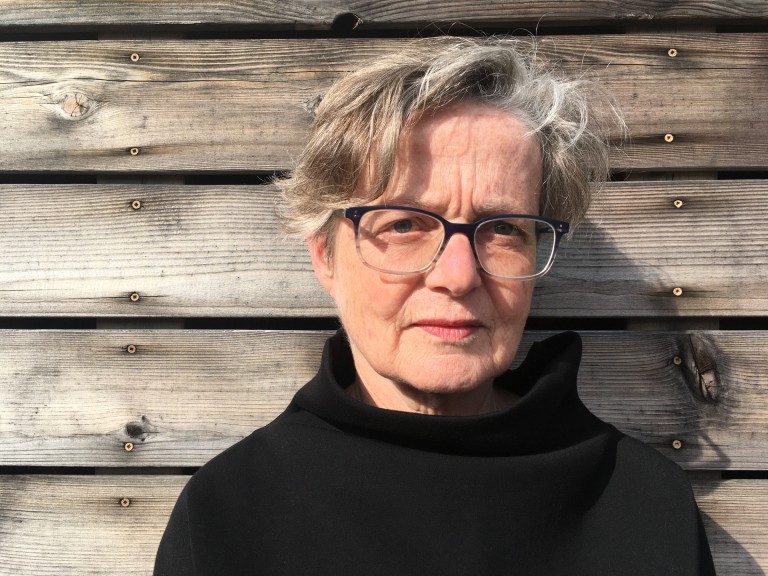 Photo courtesy of Nicole Gingras.
Lorraine Oades, a part-time professor in Studio Arts, says that the "highly rigorous courses" taught by Gingras, an independent curator and writer in Montreal, "provide invaluable insight into the fields of contemporary media, sound art, and curatorial practices."
"Teaching holds a special place in my life," says Gingras, who works with students in many fine arts programs. "Through their presence, attentiveness, curiosity and sensitivity, the many students I have met over the years have not only nurtured the content of our seminars—they have also helped change my manner of teaching by turning it into a conversation."
"To everyone who played a part in the awarding of this prize, my sincerest thanks. I am very touched by your support."
Maya Rae Oppenheimer, Emerging Award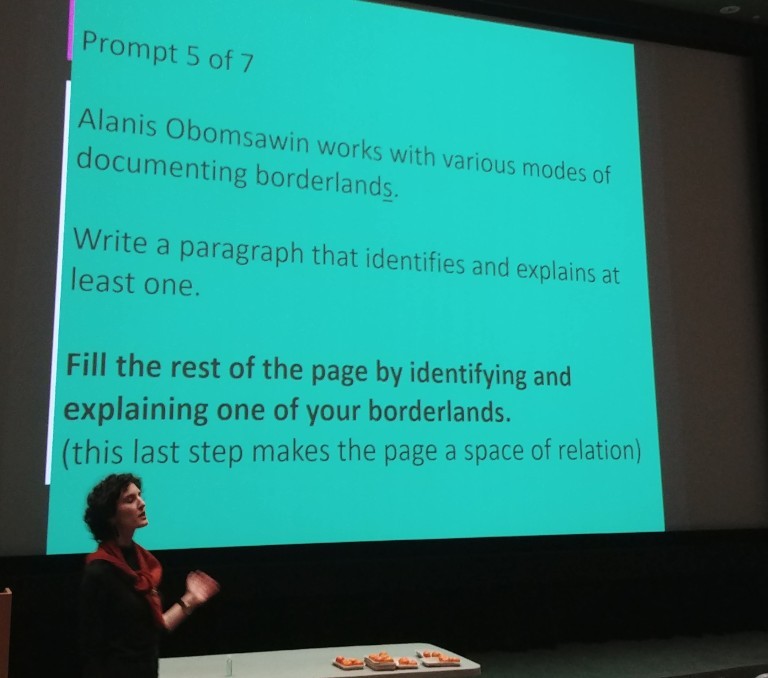 Photo by Jeannie Kim
Professor of Art History Cynthia Hammond, a colleague of Maya Rae Oppenheimer, writes that, "Maya is the kind of professor that makes one want to read more, learn more, and do more."
"I was so, so touched when a student approached me before class one evening to mention she and a group of peers were nominating me for this teaching award. That this award is initiated, compiled and authored by a group of students is really humbling," says Oppenheimer.
"News of the award committee's decision reached me during the first weeks of the Covid-19 shut down. That timing was invaluable: such a boost of happy energy to help me support the hundreds of students in the courses I was stewarding as smoothly and empathically as possible. Thank you to all the teaching assistants I had the pleasure of working with, students, colleagues and the Dean's Office."
---