Conferences & lectures
Reopening anxiety: managing the fear of going back to "normal"
Faculty of Arts and Science
---
DATE & TIME
Tuesday, September 21, 2021
2:30 p.m. – 3:30 p.m.
Registration is closed
SPEAKER(S)
Pascal Sicotte, Natacha Pennycooke and Erin Barker
ORGANIZATION
University Advancement
---
Tuesday, September 21
As social distancing measures relax across the country and businesses and schools are beginning to re-open, many Canadians are looking forward to a return to pre-pandemic "normal". But as that reality seems within sight, the thought of re-engaging may result in feelings of dread for people who struggle with anxiety.
Join us for an important discussion on how kids, teens, adults and seniors are all coping with the change, and how opening up may also alleviate some of the mental health issues experienced during the lockdowns.
Featuring psychotherapist Natacha Pennycooke, BA 08, and associate professor Erin Barker, PhD, from Concordia's Department of Psychology, this discussion will be moderated by Concordia's new Dean of the Faculty of Arts and Science, Pascale Sicotte.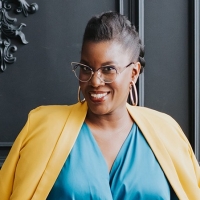 Natacha Pennycooke is an award winning psychotherapist, international speaker, clinical consultant.
In her 11+ years of practice, Natacha's work is guided by an anti-oppressive, healing focused, trauma informed, anti-Black racism lens and racial justice framework. she unpacks and challenges Euro-centric ideologies, systemic oppression and generational traumas that have been detrimental to racialized communities.
She has presented at a number of international and national psychological conferences and is sought-after for her passionate speaking style and expertise on mental health, coping, racial trauma and healing to speak at various corporate and community events across Canada, and beyond.
Natacha is a founding member of the Association of Black Psychologists - Toronto Chapter (ABPsi-TO), and is the current recipient of the ByBlacks People's Choice Award for Best Canadian Counsellor of 2020.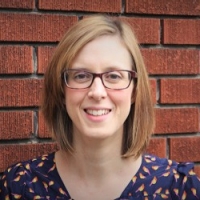 Erin Barker directs the Lifespan Well-Being Laboratory at Concordia's Centre for Research in Human Development.
As a developmental scientist whose research examines patterns of emotional experience across developmental transitions, she is specifically interested in how stress and coping affect mental health and wellbeing during the transition to adulthood.
Erin completed her training at the Universities of Victoria (MA) and Alberta (PhD) and was a postdoctoral fellow at the Child and Family Research Section of the NICHD and the Waisman Center at the University of Wisconsin-Madison.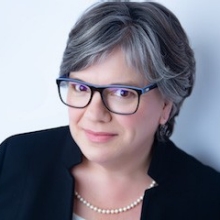 A Montreal native, Sicotte earned her BSc, MSc and PhD from Université de Montréal. As an internationally recognized primatologist specializing in the behaviour of mountain gorillas and colobus monkeys, Sicotte has published 50 peer-reviewed articles, mostly in high-impact international journals. She has published every year since earning her PhD in 1993 and currently receives funding from the Natural Sciences and Engineering Research Council of Canada (NSERC). She has supervised more than 25 graduate students, several of whom now occupy academic positions in Canada or abroad.
In 1993-94, before joining the University of Calgary's faculty, she served as director of the Karisoke Research Center in Rwanda, established by Dian Fossey in 1967 and supported by the Dian Fossey Gorilla Fund International. She has also chaired that fund's scientific advisory committee, and has served on the editorial board of the journal Primates since 2004.
---