Notable Concordian
Thérèse Casgrain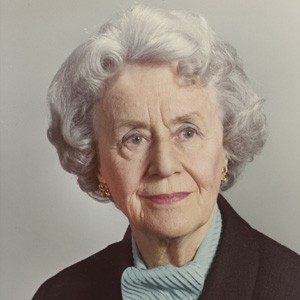 Awards & Distinctions
Loyola Medal
Casgrain exemplifies the ideals that the Loyola Medal was created to recognize
Thérèse Casgrain has a long history of involvement with the struggles of Quebec women for rights. She is credited with having won almost single-handedly Quebec women's franchise to vote in 1940. The list of her activities covers a wide range from founding La Ligue de la Jeunesse Feminine to three-time provincial leader of the Quebec CCF party.
Casgrain was summoned to the Senate in October 1970. Her past memberships include: Past-President of the League of Women's Rights, Past-President of the National Federation of Liberal Women's Clubs of Canada, chartered member of the French Federated Charities, national president (1962) of the Voice of Women, founder of La Federation des Femmes du Quebec and member of Expo 67 National Council of Women.
The above is an excerpt from the Loyola Alumnus, April 1974.
In 1980, Concordia University awarded her an honorary doctorate.
Other Loyola Medal recipients