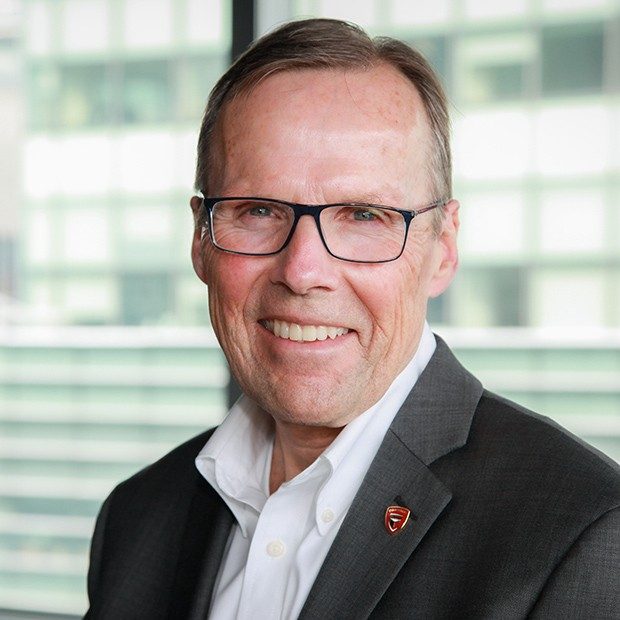 Awards & Distinctions
Outstanding Staff Award – 2007 Honorary Life Membership – 2022
After a 43-year career in university and higher education management — 40 of which he spent at Concordia — Roger Côté retired in 2020. His years in university management, specifically in the services sector, provided a wide range of vantage points of strategic institutional leadership and operations, including the complexities and fast-changing ways in which institutions need to evolve and deliver services.
Chief among the many factors that contributed to Côté's success in service and administration was working with strong management teams and dedicated staff. He counts himself fortunate to have worked with excellent colleagues at Concordia to ensure their collective journey was such a resounding success.
Among Côté's many mandates at Concordia were his terms as vice-president, Services, from 2011 to 2020; associate vice-president, Enrolment and Student Services, from 2004 to 2010; director, Financial Aid and Awards Office (later renamed director, Socio-Economic Services), from 1984 to 2004; and director, Loyola Campus Centre, from 1981 to 1984.
He holds a Master of Education from McGill University and Bachelor of Arts from Université de Montréal.