Notable Concordian
Marguerite Mendell
BA 72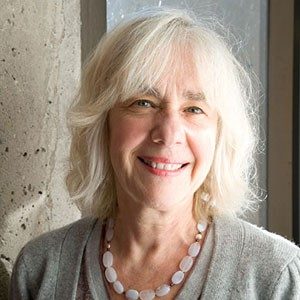 Awards & Distinctions
Great Concordian Outstanding Staff Award
International authority on economic policy
Marguerite Mendell, BA 72, has spent her career avidly exploring ways to make communities better through sound economic policy.
In recognition of the profound influence Mendell has had on the social economy over the past three decades, in 2013 she was awarded the Prix du Québec — the highest accolade offered by the Government of Quebec.
On the honour, Mendell said: "My research has been based on the dynamic nature of Quebec society — a place I love. To be recognized by the government at this stage in my career is very rewarding, but also overwhelming."
In 2014, she was named an officer of the Ordre national du Québec.
Mendell earned a PhD in economics from McGill University in 1983. She is co-founder of Concordia's Karl Polanyi Institute of Political Economy, where she has served as director since 1987. She also teaches at the School of Community and Public Affairs in Concordia's Faculty of Arts and Science, educating the next generation of public and economic policy analysts.
Her steadfast contribution to higher education at Concordia was honoured with the Concordia University Alumni Association's Outstanding Faculty/Staff Award in 2014.
The Parisian-born economist's savvy is highly sought after outside the academic community — the Great Concordian has been consulted by three levels of government in Canada and by the European Union, mainly on issues related to social and community finance.
Mendell's publications have been translated into French, Spanish, Italian and Korean — and have generated great international interest. Among those works are "The Three Pillars of the Social Economy: The Quebec Experience (1996-2007)" and "Karl Polanyi and Instituted Process of Economic Democratization."
She was keynote speaker at the Social Economy Global Forum, co-hosted by the mayor of Seoul, South Korea, in 2013. She also served as director of the Scientific Committee for the International Forum on the Social and Solidarity Economy in Montreal.
More Great Concordians