Notable Concordian
Afroza Khanam Chowdhury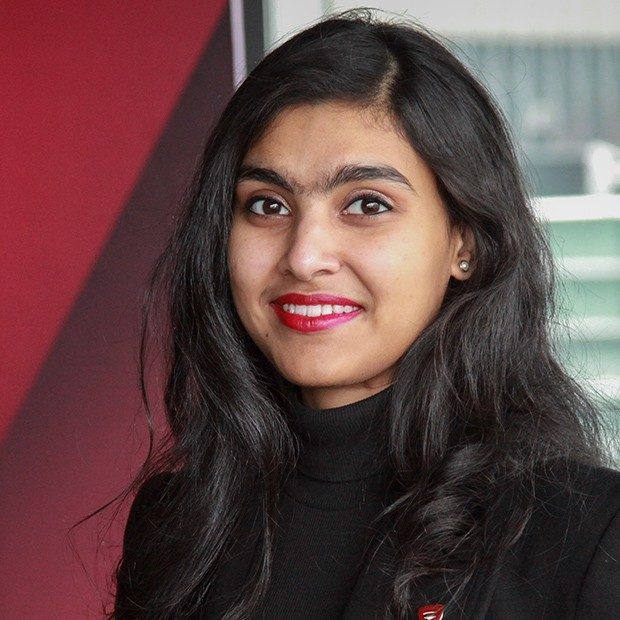 Awards & Distinctions
Outstanding Student Leader Award
A final-year Mechanical Engineering student, Afroza Khanam Chowdhury takes great pride in the shared sense of community within Concordia. Born and raised in the United Arab Emirates, she came to Concordia in 2017.
In her first year, she joined Women in Engineering, serving as its director for Women's Centre Outreach. From her involvement in orientation events to being a student representative for the Department of Mechanical, Industrial and Aerospace Engineering at Open House, she strongly believes in giving back to the greater Concordia community.
Her campus involvement is as varied as her hobbies — having served as a teaching assistant, Co-op mentor, study group leader, campus tour guide, and volunteer lunch server at the People's Potato — all of which bring her immense joy. In 2021, she joined the Women in Engineering – Career Launch Experience program where she represented Bombardier to Concordia students at a joint Co-op x Bombardier Engineering event.
In her current role as a Welcome Crew mentor with the Student Success Centre, she helps students navigate student life from the moment they sign their offer letter all through their first year.
More recipients