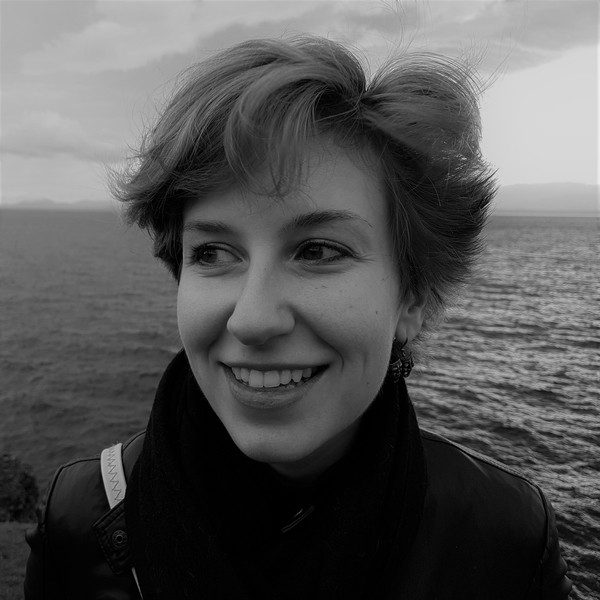 Zoë Anne Laks is a PhD student in Film and Moving Image Studies at Concordia University. Her MA thesis explored affective memory representations in film and proposed an original theory of nostalgia and nostalgic aesthetics. She is currently researching representations of non-human memory in film and new media, specifically object-memories and their function as fabulative archives.
Cinema Development Fund Award, Concordia University, 2020
Doctoral Graduate Fellowship, Concordia University, 2019-2022
Social Sciences and Humanities Research Council (SSHRC), Government of Canada, 2017
Brian McIlroy Scholarship in Film Studies, University of British Columbia, 2017
Graduate Support Initiative, University of British Columbia, 2016
Film Studies Prize, University of Alberta, 2014
Wallflower Press Book Prize, University of Alberta, 2013
Supervisor: Dr. Martin Lefebvre
Thesis title: Objects That Recall Their Past Lives: A Theory of Object-Oriented Memory
Research Interests:
film theory
film philosophy
digital new media
memory
nostalgia
indigenous studies
Haida film
Canadian film
posthumanism
decolonization
aesthetics
phenomenology
object-oriented ontology
archival theory
media archeology
animal studies
TAships:
FMST 350: Studies in Film Genres: The Horror Film (2020)
FMST 391: Sexual Representation in Cinema (2019)
FIST 100: Introduction to Film Studies (2016, 2017, 2018)
ASIA 354: Introduction to Japanese Cinema (2017, 2018)
FIST 300: Cult Cinema (2017)
FIST 220: Hollywood Cinema 1930-1960 (2018);
FIST 340: Media Audiences (2018)
Selected Publications:
"On Longing for Loss: A Theory of Cinematic Memory and an Aesthetics of Nostalgia." New Review of Film and Television Studies, pp. 1-23, forthcoming.
"Projecting a Nostalgic Future: Nostalgia as Time Machine." Cinémas: Revue d'Études Cinématographiques, special issue Écrans de Nostalgies, pp. 1-19, forthcoming.
"Melancholic Memory: Time Rewound and the Haptics of Loss in Life Is Strange." Recherches Sémiotiques/Semiotic Inquiry, pp. 1-12, forthcoming.
"Derelict Dolls and Strange Spaces: The Horror of the Uncanny Valley in the Films of Roman Polanski." Studies in Eastern European Cinema, vol. 6, no. 2, 2015, pp. 154-168.
Email: zoe.anne.laks@gmail.com