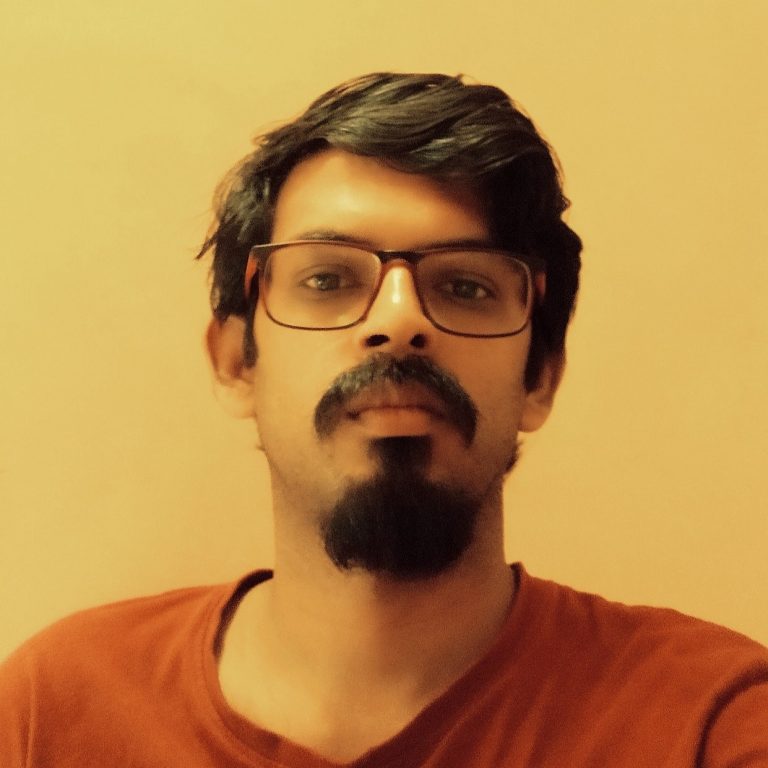 Sudipto Basu is a PhD student in Film and Moving Image Studies at Concordia University, Montreal. His research on the intersecting genealogies of computational media, extractivist infrastructures, logistics and experimental film/post-cinema has been presented in various international symposia like Critical Zone (Hamburg 2019) and Transmediale (Berlin, 2020 and 2021). He also co-directed a video essay – Tracts of Dust – on unfulfilled urban utopias in Rajarhat (Kolkata), which showed at venues like the Bangkok Biennale 2018 and 5th Little Cinema Int'l Festival. He has recently initiated the transnational research collective Logistical (B)orders, which studies logistical capitalism from a Marxist, Global South perspective.
Concordia International Tuition Award of Excellence (2021-24)
J.A. DeSeve Graduate Fellowship (2021-22)
Research Fellowship, University Grants Commission India (2017-2021)
Supervisor: Joshua Neves
Thesis title: TBA
Research Interest and Awards:

logistical media

artificial and other intelligences

extractivism

environmental media

experimental film and post-cinema since the cold war

genres of the Internet
Selected publications:
Basu, Sudipto. "Must We Meet Monsters at the End of the World?," Visual Past, Special Issue on Critical Zone, edited by Jacobus Bracker and Stephanie Johns. 2021 (forthcoming)
In press. Basu, Sudipto. "On the Ends of the Network as a Zone of Friction (and Extraction)," APRJA Vol. 9 No. 1: Research Networks, edited by Christian Ulrik Andersen and Geoff Cox. August 2020.
Website: https://jnu.academia.edu/SudiptoBasu
Email: su_basu@live.concordia.ca