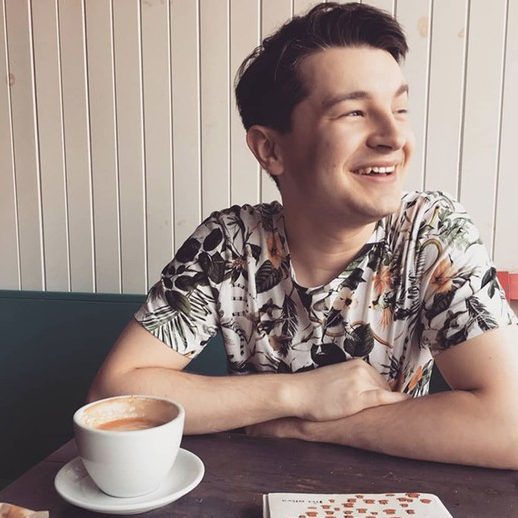 Jake Pitre is a PhD student in Film and Moving Image Studies at Concordia University. He received his master's degree in Film Studies from Carleton University in 2018. His research areas include platform/digital studies, media industry studies, and queer theory. He has been published in New Media & Society, Transformative Works and Cultures, and FLOW. He also has a chapter in Representation in Steven Universe (Palgrave 2020), and is vice-president/treasurer for the Film Doctoral Students Association (FDSA). He is also an active journalist, and has been published at The Globe and Mail, Pitchfork, Columbia Journalism Review, VICE, Hyperallergic, Maisonneuve, JSTOR Daily, Teen Vogue, and Lapham's Quarterly.
2020: SSHRC, Joseph-Armand Bombardier Canada Graduate Scholarships - Doctoral Award - (2020-2023)
2019: Peter N. Thomson Family Graduate Scholarship, Concordia University - (2019-2020)
2019: Faculty of Fine Arts Fellowship, Concordia University - (2020-2023)
2018: Society for Cinema and Media Studies, 2018 Conference, Travel Award
2017: Graduate Scholarship, Carleton University
2016: Ontario Graduate Scholarship (OGS)
2016: Film Studies Teaching Assistant Award, Carleton University
Supervisor: Dr. Marc Steinberg
Thesis title: TBA
Research Interests:
platform studies
digital media
labour studies
queer theory
industry studies
TAships:
FMST 320/4: Digital Media and Animation (Winter 2021)
FMST 391/2: Sexual Representation in Cinema (Fall 2019)
Selected Publications:
(2020) "Queer Transformation, Fluid Fandom, and Contested Authorship." Representation in Steven Universe, eds. Leah Richards and John Ziegler. London: Palgrave Macmillan, 19-44.

2020) "Confronting the Swarm: Streaming Platform Strategy in an Uncertain Age." FLOW vol. 26, no. 5.
(2020) "BOOK REVIEW: Sad By Design: On Platform Nihilism by Geert Lovink." New Media & Society vol. 22, no. 8.
(2018) "The Dominant is the Alternative: Fan Reactions to The Leftovers and Twin Peaks: The Return." Transformative Works and Cultures no. 26, Spring 2018.
Email: jakeadampitre@gmail.com
Website: www.jakeadampitre.com
Twitter: @jakeadampitre