Strategies to ace this winter term
Make the most of your Concordia experience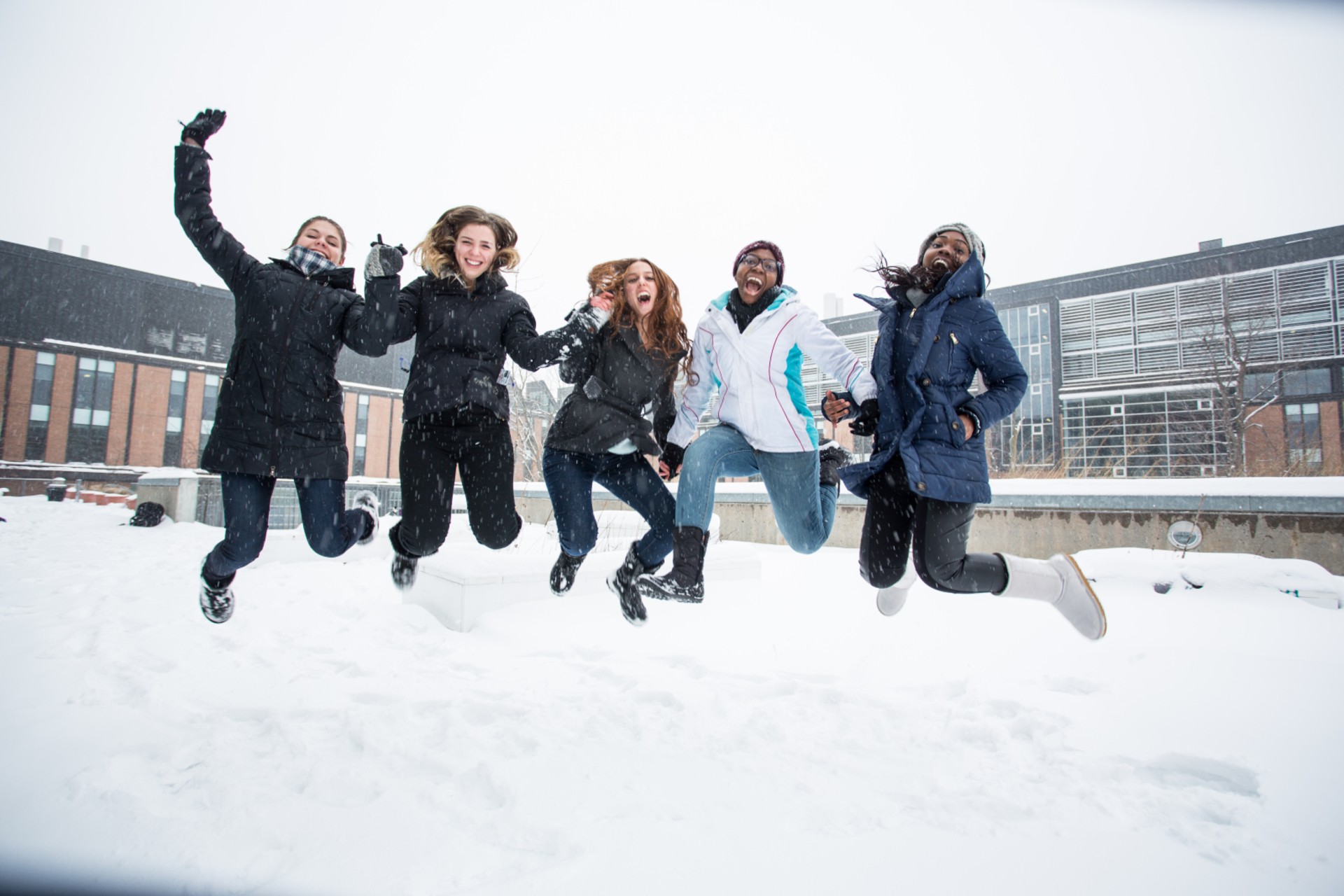 Connecting with peers through a student organization or taking a breather at the Zen Den are two ways to achieve that much-needed balance with classes and studying.
Starting school after a holiday break can be quite challenging, since you're moving from rest and relaxation mode to hitting the ground running! Here are some tips rom Student and Welcome Crew mentor, Amber Augustus for getting into the swing of studying this winter.
1. Get involved and make friends
If you're looking to make an impact while building your network, check out these Concordia volunteering and experiential learning opportunities. You'll gain new skills and meet new people all while being part of a community. It's also not too late to sign up for the Homeroom program where you'll get to bond with other first-years.
If you're an international student, like me, or a student who is away from home, it can get lonely, especially if you aren't sure how to make friends. Joining a club/association with students that share a common interest or religion is a great start. I was able to make the friends I have today by joining my department student association. Concordia has a wide variety of student groups that include religious, academic, cultural and social themes.
Another way to meet new people as well as learn a new culture is by applying for the Concordia Student Exchange Program.
2. Connect with peers and take a breather
Feeling stressed about your course load and need some help to unwind? Check out your free wellness support service, the Zen Dens. They have a variety of wellness events like dance, creative arts and even meditation. If you need a friendly peer to chat with, wellness ambassadors are also available.
Looking for a space to drop by and chat with other students from different cultures and backgrounds? Check out the Multi-faith and Spirituality Centre. Everyone is welcome regardless of religious or secular beliefs. They have an awesome kitchen and lounge space too.
3. Not sure if you're in the right program? Explore your options
After trying one term in their program, many students realize it's not what they'd imagined. Some may not know what they could do with their degree. If you find yourself in this situation, you've got options! Check out Career and Planning Services (CAPS) workshops, book a one-on-one appointment for individualized support or look up your program in the "what can I do with my degree in…" for details.
Be sure to also chat with your academic advisor who might be able to guide you in the right direction. If you need a current student perspective, we, the Welcome Crew Mentors, are here to help.
4. You still have time to bounce back
If you find yourself at risk of earning a final grade below your expectations, the Student Success Centre has resources to help you get back on track.
Find the learning support that best suits your needs by attending a workshop about time management, writing, exam prep and more. You can also make an appointment with a learning specialist — they helped me identify my learning style and create a study plan around my schedule. Are you taking a math or science-based course? Check out their study groups and mock exam preps for some ACCO, COMM, ECON and science courses!
And for all new students starting this winter term (it's exciting, yet overwhelming), here is what I wished I knew when I began my first year at Concordia:
Remember, you can always ask for help or reach out for support. The Concordia community is very friendly and eager to assist you. Make connections and be sure to take advantage of the resources provided by the university.