Untangling the web of fear
Concordia's Anxiety and Obsessive-Compulsive Disorders Laboratory leads the way toward a new treatment for anxiety disorders
At first glance, associate professor of psychology Adam Radomsky's unassuming lab in Concordia's Richard J. Renaud Science Complex looks like any other office space. The kitchen is a nice added touch. The extra bottles of Purell? Probably just precautionary. But on closer inspection: a used bedpan, a bag of soil, potentially bio-hazardous material... and a live tarantula?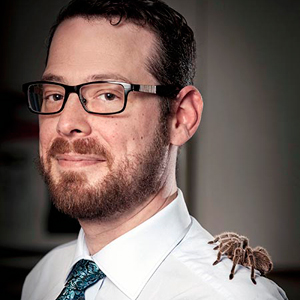 These and a host of other odd items are among the tools used in research conducted on the non-traditional safety-behaviour approach to therapy in Radomsky's Anxiety and Obsessive- Compulsive Disorders Laboratory. "Most of what happens in my lab is to find ways to make treatments more appealing and acceptable to people," Radomsky explains.
The current common treatment for anxiety disorders is exposure-based therapy. The concept is simple: the best way to get rid of your fear -- whether it's of snakes, germs or flying -- is to face it. This is easier said than done. Standing one metre from an 11-centimetre-wide Chilean Rose tarantula is unpleasant for most but absolutely terrifying for arachnophobes (those with a phobia of spiders).
While exposure has proven widely successful and has been used by mental health practitioners for decades, it can only help those willing to endure it. Approximately half of patients who start exposure-based therapy drop out. "I've seen that on a personal level in my clinical work," says Hannah Levy, MA 12, a doctoral student in the anxiety disorders lab. "A lot of clients can't really tolerate it. So they kind of run for the hills, they quit early."
Challenging the status quo
The Anxiety and Obsessive-Compulsive Disorders lab, which Radomsky established shortly after he arrived at Concordia in 2001, is at the forefront of a breakaway trend in research that may help more patients stick with treatment. Considering anxiety disorders are some of the most prevalent and debilitating, the endeavour should not be shortchanged. With the help of colleagues at the University of British Columbia and the University of Reading in England, Radomsky's team is bringing back an idea abandoned in the 1970s: that making people feel safer when they face their fear will make treatment less distressing and, by extension, more doable. One example would be to let an arachnophobe wear gloves when asked to get close to a spider. This spoonful-of-sugar idea was originally rejected because a large component of exposure involves stopping patients from escaping their fears.
Radomsky thinks it's time for a more nuanced view, one that puts emphasis on the "C" in CBT, or cognitive behaviour therapy -- the most effective therapy for a range of anxiety disorders. CBT posits that to change your emotions (anxiety) you need to change how you react (behaviour) and how you think (cognition) when you face the things that make you anxious.
Exposure emphasizes the behavioural part of the therapy -- preventing escape from an anxiety-provoking situation. It's the cognitive side, however, that can leverage people's natural curiosity instinct and get them to more willingly test their beliefs about the things they fear. "If someone is afraid because they think that when they get close to a spider it will jump on them, then by being in a room with a spider they will get some real-world evidence about what actually happens," says Radomsky.
One of the lab's studies will soon be published in the journal Cognitive Therapy and Research. It tested whether giving people access to "safety gear" before sharing a room with a tarantula would make them feel that the experience was more acceptable. The goal was to challenge whatever worry was associated with their hairy companion. The first group of participants was presented with a buffet of beekeeping equipment before entering the tarantula room. The second group didn't get any gear. All participants were encouraged to test their most negative belief about the spider. For example, one participant thought spiders are unpredictable, so he tested this by turning off the lights. Not only were participants who donned some of the safety equipment able to get closer to the tarantula than those who didn't, they also displayed a bigger change in their negative belief.
"This shows that using safety behaviour helps people get more useful information than not using safety behaviour," he says. If just a short session of information gathering is enough to help people reduce their fear, then the usual approach of several prolonged exposures without any access to safety behaviour may not be necessary. "There really is a reaction out there to this work," says Radomsky. "People are calling it 'heresy,' which tells me that we're really challenging something." While the work is still controversial, it is gaining momentum. Two of the lab's studies on safety behaviour have been independently replicated by other laboratories.
This is good news for patients as well as therapists. "It's hard to sit with someone who is extremely fearful and ask them to stay very upset," Radomsky says, based on his own experience. He regularly gets feedback from therapists grateful that the lab's research is expanding their treatment choices.
The researcher-practitioner Irena Milosevic, MA 06, PhD 12, a clinical psychologist and former member of the anxiety lab, believes it may be some time until safety behaviour is fully embraced by therapists. "There are already a number of studies coming out from other labs to support the idea, but the next step is to apply it in clinical settings," she says.
While clinical trials may still be a few years away, the initial push to investigate safety behaviours came straight out of clinicians' experiences in their practice. Radomsky's former supervisor at UBC, professor Jack Rachman, had tried using hygienic wipes as a safety behaviour with patients who suffered from obsessive- compulsive disorder but wouldn't tolerate exposure therapy. He found that it lowered their compulsion to clean.
The success of the treatment led him to pursue the question empirically in his lab and publish a study with Radomsky. Radomsky has continued the approach: "I won't embark on a research project unless it has a very close connection to the experiences of people struggling with an anxiety disorder," he says. Being a researcher and a practitioner helps him bring information from his practice to the lab and use his research to develop more effective treatments for his patients.
"That translation is really the body and soul of the lab," says Hannah Levy. Radomsky is very excited about the next step in his patient-inspired research: to test a new version of CBT for compulsive checking that incorporates safety behaviours and emphasizes a change of belief in a clinical population. "We're using a treatment designed to be maximally acceptable and that no one has tested before," he says.
Yin and Yang
The myriad of awards and accolades that members of the anxiety lab have received, such as the doctoral research award from the Quebec government for PhD student Jessica Senn, MA 11, and Milosevic's Canadian Institutes of Health Research doctoral award, attest to the quality of their research and their productivity. While the lab team works hard, it keeps humour a crucial part of its ethos. "We interact with people who are often struggling daily," says Radomsky. "Some of them are going through periods of agony, and I think a little bit of humour goes a long way in helping to provide a break from all that."
Radomsky often sends ridiculous, fabricated academic articles -- such as "Unwanted Intrusive Thoughts and the Growth of Facial Hair" -- to the lab printer, providing some entertaining material for his graduate students to find. "Everyone in the lab is a big joker," says Milosevic. Before she left the anxiety lab last year, she hid several Halloween rubber spiders around the premises as a parting gift to her colleagues and as a salute to the lab tarantulas she had worked with. Lab coordinator Stephanie Lavoie, BSc 05, has been working with Radomsky for the past decade. "The main motto here is that in order to be serious you also have to have fun," she says. "It's that yinyang type of thing."
-- Luciana Gravotta, MA (psych) 10, GrDip 12, is a freelance writer.
Members of Concordia's Anxiety and Obsessive-Compulsive Disorders Laboratory include a number of PhD candidates. Here are three current and former members.
Jessica Senn: No distractions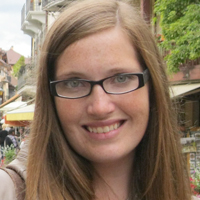 PhD student Jessica Senn, MA 11, is investigating how distraction can be used as a safety behaviour. "Distraction" in this case refers to anything that helps people distance themselves from the situation they are in. It could be anything from counting backwards to pretending they're somewhere else.
As with other safety behaviours, there is still much controversy as to whether distraction interferes with exposure therapy, but Senn thinks that the key to resolving the issue is to view the level of distraction as a Goldilocks conundrum: too much or too little won't work. Yet just the right amount of distraction might allow patients to feel less overwhelmed and still reap the benefits of the therapy. "No one has ever looked at it in this way before," she says.
Hannah Levy: Uncontaminated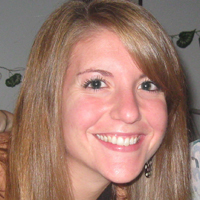 The research of Hannah Levy, MA 12, focuses on contamination fear. The items in a study expected to be published soon include a bedpan full of apple juice and a mixture of potting soil, dead crickets and cat hair.
She asked participants to get as close as they could, starting out by smelling the object from three feet to eventually touching it and afterwards rubbing their hands together. The study tested whether letting participants use gloves -- a safety behaviour -- during approach would make the experience more tolerable. She found that not only did gloves make treatment more acceptable to participants but also that they had less anxiety and were able to get much closer to each object -- potentially facilitating more information gathering about their fear of contamination.
Irena Milosevic: Spider woman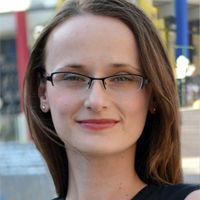 "Irena readily took on a controversial research topic and her work is changing the field," says Radomsky of his former doctoral student Irena Milosevic, MA 06, PhD 12.
Now a clinical psychologist at St. Joseph's Healthcare Hamilton in Ontario, Milosevic was one of the first graduate students in the anxiety lab to test safety behaviours' effects on treatment acceptability and belief change. Her first study involved a 26-centimetre ribbon snake and in later studies she handled a tarantula. "In another lifetime I would have been a zoologist or an ecologist," Milosevic says. "When I left the lab I even tried to convince Adam to let me keep the tarantula!"
---