Shuffle for students – and our climate!
Concordia's annual walk for student support has a green twist this year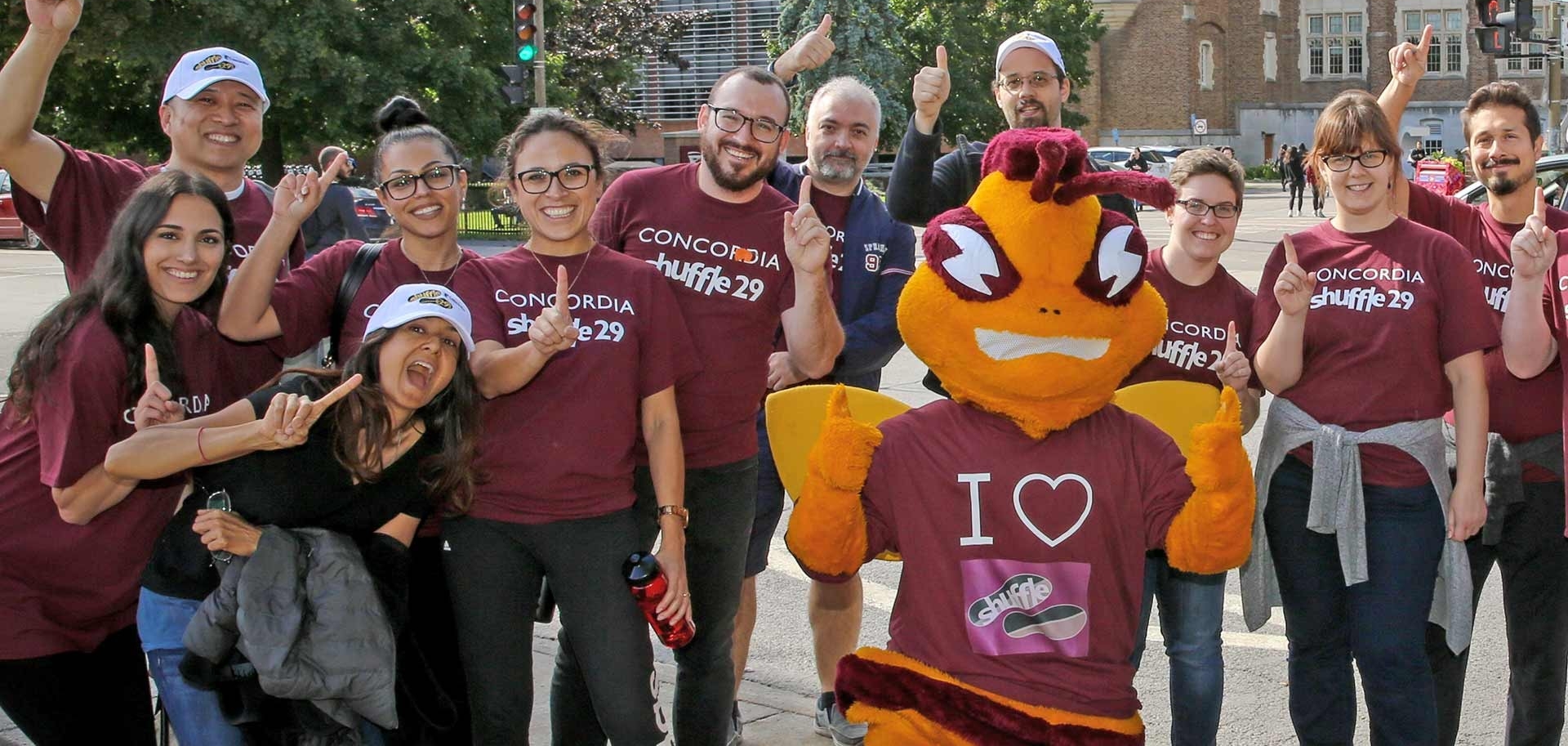 This year's Concordia Shuffle from the Sir George Williams Campus to the Loyola Campus — a phenomenally successful annual walkathon that has raised $1.6 million for student scholarships and bursaries since 1990 — takes place Friday, Sept. 27, 2019.
It so happens that the world's largest climate march will occur on the same day, including an event here in Montreal that will feature Greta Thunberg, the 16-year-old Swedish climate activist who has made headlines around the globe.
What's a person who cares about both Concordia and the climate to do? Walk. Seek out sponsorships. Donate. And know that this year, the money you raise or donate can now be directed to support a brand new undergraduate scholarship for students who demonstrate leadership in response to climate change.
You could even join the Shuffle for the Climate team that will join the climate march at the George-Étienne Cartier monument on the eastern slope of Mount Royal while supporting Concordia at the same time.
Last year's Shuffle raised a record $114,000 and organizers are hoping to top that for this, the 30th Shuffle.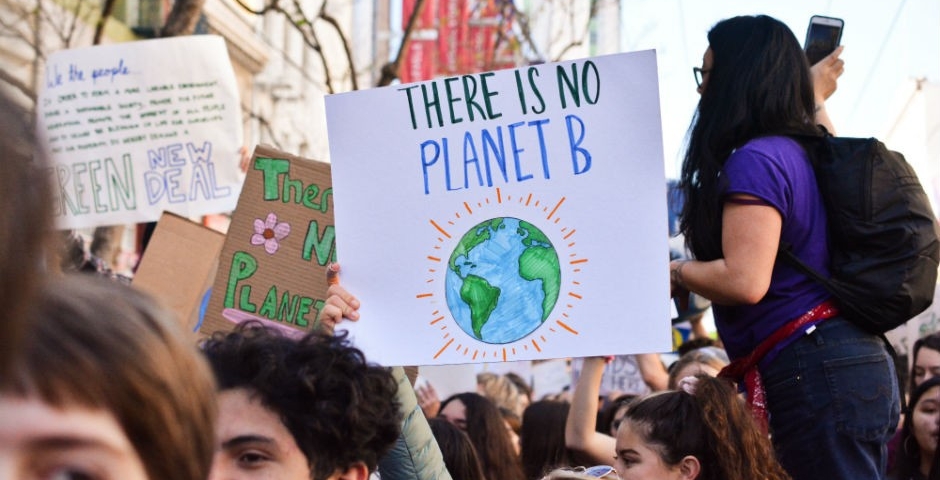 Hundreds of faculty members, staff, and students join forces and raise funds to support scholarships and bursaries.
Shufflers will gather at 12:30 p.m. at the Engineering, Computer Science and Visual Arts Integrated Complex (EV Building) on the Sir George Williams Campus and walk 6.5 kilometres to Loyola Campus, where they will enjoy good food and entertainment at the President's Picnic.
How to sign up for the Concordia Shuffle
Click on "Register" at the top right corner
Create your own team, or join an existing team. If you prefer, you can also participate as an individual Shuffler.
Student Shufflers who raise $25 or more will receive a Shuffle kit with a T-shirt and water bottle and will also be eligible to win great prizes.
If you can't participate on the day of the Shuffle, but would like to help, you can still have an impact by sponsoring a Shuffler by making a donation online.
If you have any questions, please contact the Shuffle Team at shuffle@concordia.ca or 514-848-2424, ext. 5427.
How to join the climate march
The Shuffle for the Climate team — lead by Cassandra Lamontagne, Sustainability Coordinator at Concordia — will leave from Concordia to join thousands at the George-Étienne Cartier Monument at noon on Friday, Sept. 27. If you want to help raise money for the cause but can't attend the march, you can still join the team and make an online donation.
Concordia recognizes many types of student dedication, innovation, and leadership. The goal of this team, which seeks to raise $3,000 this year, is to establish a scholarship that honours an undergraduate student working to make a difference in our global efforts to remain within 1.5 degrees of warming.
Whichever way you do it, please remember the Shuffle is an important event in the life of the university and its students, who are most appreciative of the financial support the event provides.
---