Conferences & lectures
Reader's Digest Annual Lecture Series in Journalism
---
DATE & TIME
Thursday, February 24, 2022
12 p.m. – 1 p.m.
Registration is closed
SPEAKER(S)
Cheryl McKenzie, Aphrodite Salas
---
Join us for our 2022 Reader's Digest Annual Lecture Series in Journalism, in collaboration with Concordia's Department of Journalism.
Hear from Cheryl McKenzie, executive director of News and Current Affairs at APTN, as she discusses her professional journey, the news stories that made a difference and why newsrooms need more Indigenous voices.
The conversation will be moderated by Aphrodite Salas, MA 99, assistant professor and director of Concordia's journalism graduate diploma program.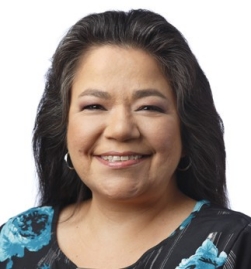 McKenzie is a proud Anishinaabe and Cree woman from Hollow Water and Peguis First Nations in Manitoba. She holds a degree in philosophy from the University of Winnipeg. Her studies in seeking out truth and logical arguments proved to be essential skills when she joined APTN as a reporter in 2001. She went on to play a key role in the launch of APTN National News: Daytime in 2005, where she joined the network's second live daily newscast as a host and producer.
Shortly after, she moved on to hosting and producing APTN's current affairs program, Contact, in 2007. APTN InFocus and APTN Investigates benefited from her expertise as host and producer when the news and current affairs team launched these new programs in 2009. She eventually returned to the news desk in 2012 to host APTN National News and quickly made history by being the first Indigenous media outlet to conduct an interview with a sitting prime minister. McKenzie was promoted to executive show producer in 2016.
McKenzie has received widespread acclaim and recognition for her work at APTN. She was nominated for a Gemini Award and a Canadian Association of Broadcasters award in 2004 for her work on a series of stories about the impact of asbestos-contaminated insulation in on-reserve housing.
Throughout her career at APTN, McKenzie has helped train and mentor burgeoning journalists interning for the network's news department.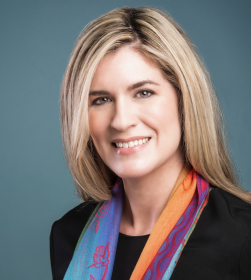 Salas is a visual journalist who has worked across Canada and around the world. Before her appointment at Concordia, she was a video journalist, assignment editor and line-up editor for nearly a decade at CTV Montreal.
Prior to that, she hosted her own current affairs radio program on 940 Montreal, and was senior anchor for Global Quebec. As a national correspondent, Salas spent three years on Parliament Hill for CityTV's Toronto and Vancouver stations. She was also national correspondent for CTV News in Montreal, and the network's transportation reporter in Toronto. As an anchor, Salas has been on the desks of CTV's Newschannel, CityTV's CP24 and was weekend anchor at two CTV affiliates — CKCO Kitchener and CFQC Saskatoon.
Salas began her visual journalism career while working at the Reuters East Africa bureau in Nairobi, Kenya. In a pinch, her bureau chief needed a French-speaking journalist to travel to West Africa and produce a number of short documentaries. She ended up traveling through Cameroon, Ivory Coast, Burkina Faso and Ethiopia as part of the assignment. Salas has also worked in India, England, the United States and sailed around the Pacific Ocean as part of an initiative of the Government of Japan.
---