Arts & culture, Conferences & lectures
FUTURE OF: Performance
---
DATE & TIME
Thursday, February 10, 2022
12:30 p.m. – 1:30 p.m.
Registration is closed
ORGANIZATION
University Advancement
---
Thursday, February 10, 2022
12:30 – 1:30 p.m. Eastern Time
Live entertainment has been hit hard under COVID-19 restrictions. How will artists, performers and creative organizations recover and thrive again post-pandemic?
Cirque du Soleil's executive vice-chairman of the board, Daniel Lamarre, in conversation with Concordia's Patrick Leroux, associate dean of research at the Faculty of Arts and Science, will discuss the future of performance, the origins of Cirque de Soleil and the challenges the company faced during the pandemic.
The event is hosted by Concordia President Graham Carr and Faculty of Fine Arts Dean Annie Gérin.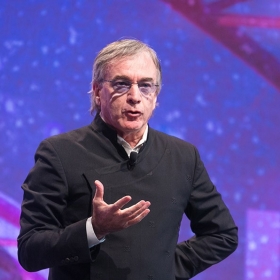 As president and CEO of the Cirque du Soleil for 20 years, Daniel Lamarre nurtured the delicate balance between the Cirque du Soleil's global strategy across five continents, its financial growth and stability, and the integrity of its culture and values.
Lamarre stepped down in November 2021, taking on his current role as executive vice-chairman of the board for Cirque du Soleil Entertainment Group.
Among his greatest achievements is the execution of complex negotiations resulting in signed agreements with the Beatles and Michael Jackson's estate. The former head of TVA, he is also credited with having transformed the TVA Group from Quebec's largest private television network into a national network.
He has been recognized with numerous honours for his achievements in the communications and entertainment industries, as well as his philanthropy. He was appointed an officer of the Order of Canada in 2018.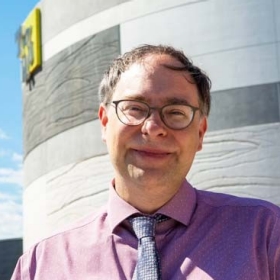 Patrick Leroux is a full professor who holds a joint appointment in the departments of English and Études françaises.
His academic research and graduate supervision covers modern and contemporary theatre, self-representation in drama, cultural discourse, research-creation, dramaturgy, Quebec literature, literatures on the margins, organization and leadership in artistic organisations, and contemporary circus.
---