Conferences & lectures
Meet the Provost: Committing to inclusivity, decolonization and sustainability
---
DATE & TIME
Thursday, September 23, 2021
12 p.m. – 1 p.m.
Registration is closed
SPEAKER(S)
Anne Whitelaw and Ingrid Chadwick
ORGANIZATION
University Advancement
---
Thursday, September 23
Embracing the role of Provost, Anne Whitelaw has been hard at work developing plans to extend Concordia's reach.
In a conversation with Ingrid Chadwick, Academic Director, Centre for Women Entrepreneurship and Leadership, Anne will share her thoughts on leadership, risk and bold career moves, leading in times of uncertainty.
She'll also share how the Provost's office is committing to key areas such as: inclusivity, decolonization, and sustainability.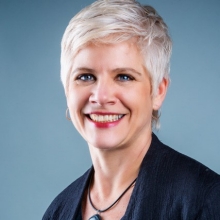 Anne Whitelaw joined the Department of Art History at Concordia in January 2011 following 11 years as a faculty member in the Department of Art and Design at the University of Alberta. Her areas of teaching expertise include the history of visual culture in Canada, theories of museums and exhibitions, historiography and archives, and the history of advertising.
Whitelaw's research examines the intersections of art historiography and cultural institutions in Canada, with a particular focus on practices of exhibition and collecting as a means of understanding the formation of nationhood. She has published extensively on the display of Canadian art at the National Gallery of Canada, on the integration of Aboriginal art into the permanent displays of national museums, and on the work of settler collectors in Canada.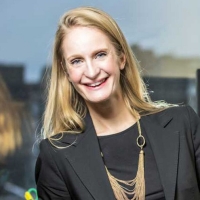 Ingrid Chadwick's research focuses on determinants of learning and development in individuals and organizations, particularly under challenging situations.
Her work has received provincial and national funding and has been published in leading management journals. She is an active speaker at academic conferences as well as at corporate leadership and entrepreneurship events.
---
---