Conferences & lectures
How we buy and why: A look at the shifting retail landscape in a post-pandemic world
---
DATE & TIME
Thursday, May 6, 2021
6 p.m. – 7 p.m.
Registration is closed
ORGANIZATION
University Advancement
---
The shift from bricks to clicks is nothing new. An accelerated consumer preference for online shopping has led to disaster for some retailers, unparalleled growth for others, and has driven innovation across the board.
Now, in an already disrupted industry, the COVID-19 pandemic has sent shockwaves through the retail landscape.
Hosted by the John Molson Alumni Chapter, this panel discussion will explore the far reaching effects of the pandemic on our shopping habits and examine the ways in which retailers of all types must adapt to this new reality.
Will the retail landscape ever look the same again?
Speakers
Jessica Zagari, BComm 10
Director of Communications, L'Oréal
Ossama Ouahdi, BEng 15
Marketing Director, Lightspeed HQ
Kristin Chen, BComm 11
Manager, Omni Vendor Ops at Walmart Canada
Moderator
Shushan Karapetyan, BComm 07
Lecturer, Department of Marketing, John Molson School of Business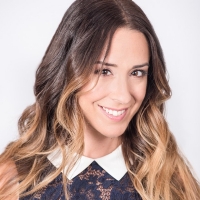 Jessica Zagari has more than 10 years of experience in Communications in the fashion and beauty industries.
She has managed integrated communication strategies and programs (public relations, events, digital content, social media and influencer campaigns) on diverse brands such as Garnier, Maybelline, essie and most recently L'Oréal Paris Canada.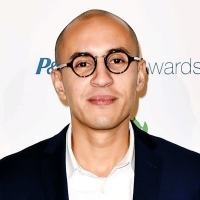 As a Marketing Director at Lightspeed HQ — a global leader in advanced commerce solutions serving the retail, hospitality and golf industries — Ossama Ouahdi leads multi-functional marketing teams to develop marketing roadmaps and campaigns from customer insight to strategy and execution. He specializes in brand management, go-to-market strategy, digital and performance marketing and creative development.
Before joining Lightspeed HQ, Ossama was a Brand Manager at L'Oreal and Procter & Gamble, leading flagship consumer brands like Garnier, Olay and Old Spice. He came to brand management after working in management consulting: helping organizations improve their business performance.
From a philanthropic standpoint, Ossama has helped several non-profit organizations in their strategic planning. He used to sit on the Executive committee of the Jeunes administrateurs de l'Institut sur la gouvernance and has done extensive volunteer work with the Jeune Chambre de commerce de Montréal, Oxfam, the Cancer foundation, United Way and Centraide.
Ossama is passionate about professional development and holds certifications from Harvard Business School, Stanford University, and the University of Calgary. Ossama has honed his digital marketing skills via General Assembly and Google training.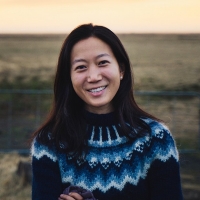 Having spent 5 years in the on-demand food delivery industry at Foodora and most recently in retail/grocery delivery, Kristin is a true retailing guru. Her expertise lies in building account management and operations teams from start-up to a household brand in the highly competitive, fast-paced on-demand delivery industry.
Kristin has in-depth experience building and implementing processes, tools and automation, and cultivating teams that are engaged and motivated. She has a diverse cultural background having grown up in 3 continents and speaks 4 languages. In addition to her formal marketing training, Kristin has completed professional development in B2B marketing, consumer behaviour, product strategy / innovation and strategic marketing planning. She is passionate about people and helping businesses grow and is a firm believer in integrity and leading by example.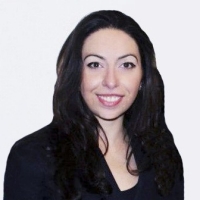 Before embarking on an academic career, Shushan Karapetyan had a successful corporate and entrepreneurial career in fashion. She has held leadership roles in a wide range of organizations from innovative start-ups to heritage brands and multinational conglomerates.
Shushan has created collections for iconic Canadian brands such as Birks Jewellers and Buffalo David Bitton (part of Li & Fung group) and developed licensed products for international household name brands such as New Balance, Victoria's Secret and Skechers.
Holding master's degrees in Luxury Marketing and Product Development from the London College of Fashion (London, UK), Shushan also worked in London managing a design studio that served high profile clients such as the Royal Family and celebrities such as Madonna, Victoria Beckham and Mert & Marcus. In that role she also developed new collections for prestigious fashion houses such as Lanvin, Alexander McQueen, Prada and Harrods.
In addition to luxury, Shushan has also worked in the mass market sector. She has developed and managed products for Costco worldwide, Walmart and even Dollarama. Her management experience spans from mass market Consumer Packaged Goods (CPG) to luxury made-to-measure (MTM) – from Dollarama to Prada.
---