Conferences & lectures
Cripping Storytelling: Disability, Accessibility, and the Senses
---
DATE & TIME
Thursday, November 24, 2022
1 p.m. – 2:40 p.m.
Registration is closed
SPEAKER(S)
Kathleen Sitter
---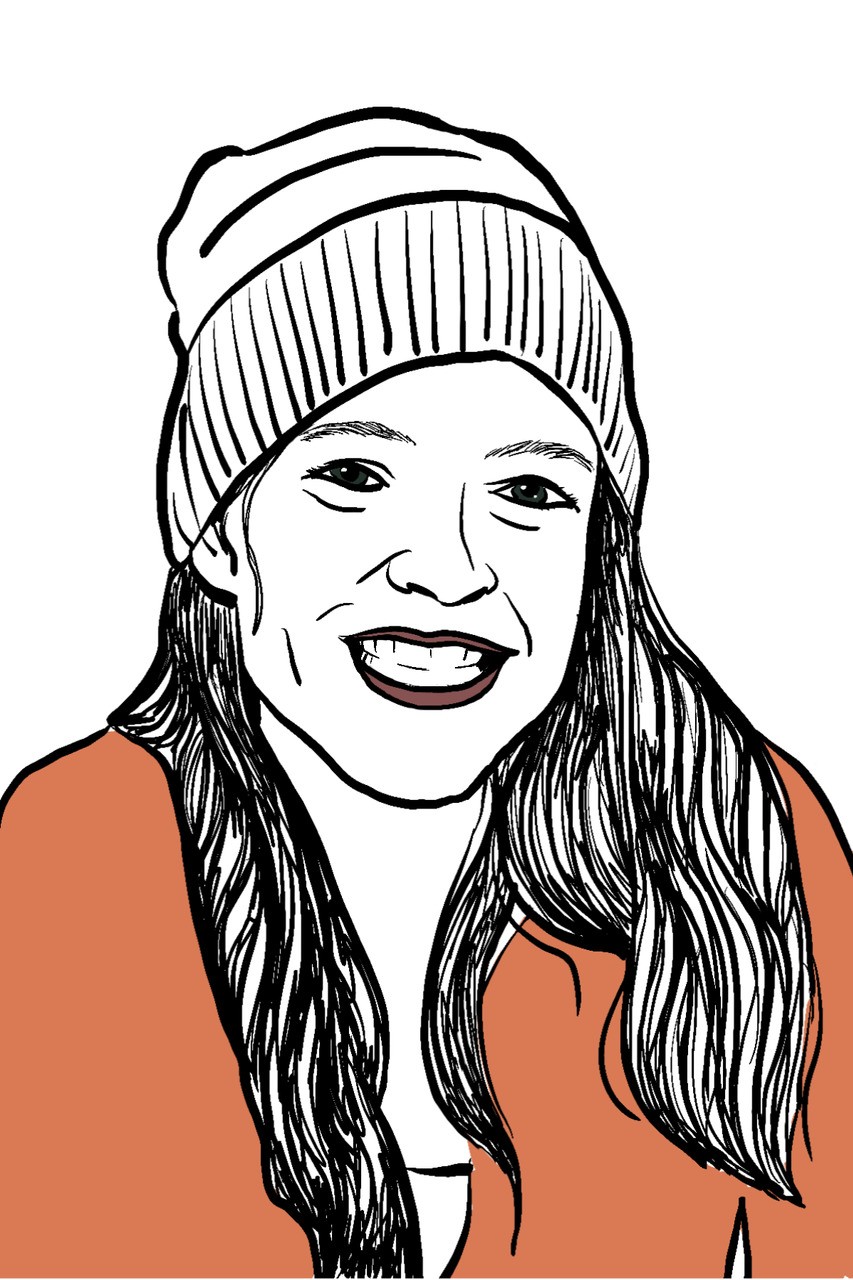 Image: Drawing of Kathleen Sitter by Mihaela Slabé
For many people, research designs — including participatory and arts-based research — are inaccessible. How can we address the inaccessibility of research that privileges certain ways of knowing and communicating? How might we prioritize different sensory methods while creating designs that mitigate ableism?
The creation of the Multisensory Research Studio is a space where researchers explore different sensory methods with and alongside the disability community. This lecture will describe the background of the Multisensory Research Studio and the ways in which disability and access inform the design, location, equipment, and community structure.
What follows is an example of how crip theories of connection, time, and community inform the engagement of sensory modalities in understanding different ways of knowing and experiencing the world through first-person accounts.

Kathleen Sitter is the Canada Research Chair in Multisensory Storytelling in Research and Knowledge Translation and an associate professor in Social Work at the University of Calgary. She leads the Multisensory Studio lab, and her work focuses on creating accessible multisensory research designs in collaboration with the disability community. She has published in national and international journals, and her research includes over 200 arts-based works such as 4D installations, short documentary films, theatre, cartoons, and photography, with over 100 invited and juried screenings/referred exhibitions.
This event is part of the Sensation Lecture Series.
---