Notable Concordian
Ruma Ahmed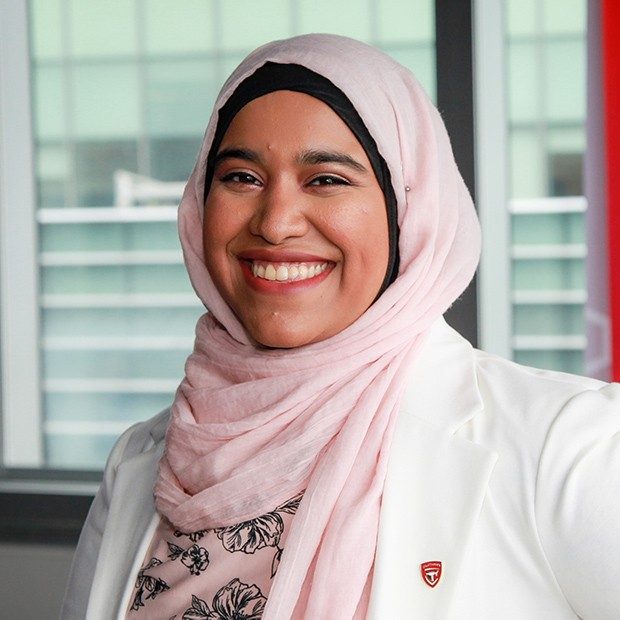 Awards & Distinctions
Justice, Equity, Diversity & Inclusion Award
Ruma Ahmed is a fifth-year industrial engineering undergraduate student at the Gina Cody School of Engineering and Computer Science. Since her first year, she has been passionate about providing support to the next generation of students.
Ahmed has helped bridge the gender gap in engineering and computer science through her involvement in the Concordia chapter of Women in Engineering (WIE). She joined the WIE executive team in 2018 to work on an outreach program that encourages young girls to pursue a career in science, technology, engineering and mathematics (STEM). In her fourth year at WIE, she became president and led new initiatives to grow their mission.
As a student in Concordia's Co-op program, Ahmed is involved in the mentorship program and Concordia's Open Houses. She was chosen to address incoming students at fall 2021 orientation to help prepare them for their co-op journey.
More recipients