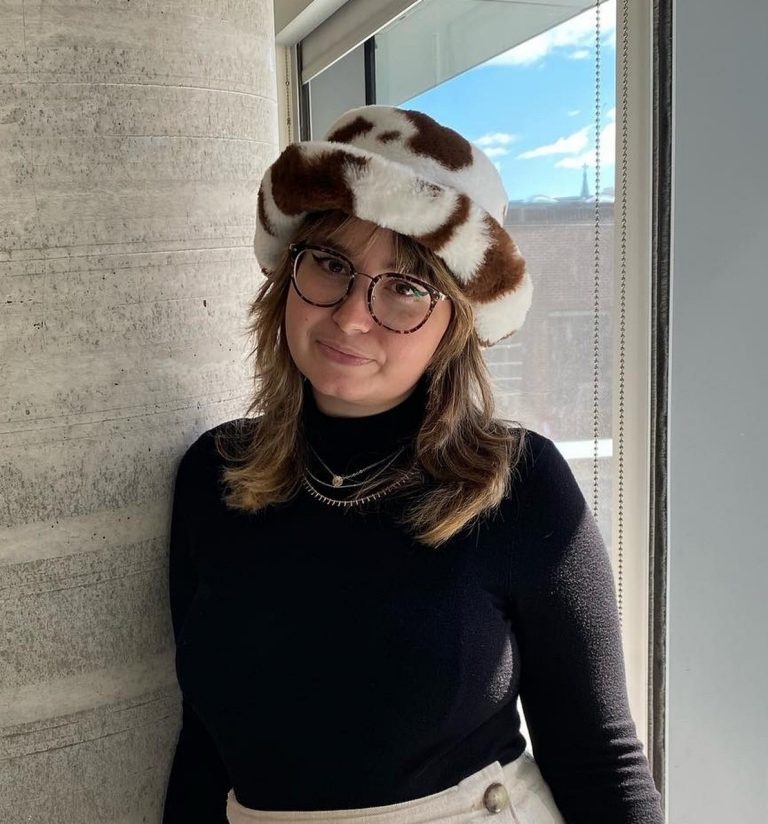 Aurélie Petit is a third-year PhD student in the Film and Moving Image Studies program at Concordia University with an M.A. in Film Studies from La Sorbonne Nouvelle (in collaboration with L'Ecole Normale Supérieure (ENS-Ulm) and Université Paris 7 (Diderot)). Her research interests lie on animation, platforms, pornography, reception and networks. Her dissertation is supervised by Professor Marc Steinberg and focuses on the online uses of Japanese animation imagery across three platforms, Usenet, 4chan and Twitter, from a feminist and critical race study perspective. She is affiliated with the Milieux Research Institute as a member of the Technocultures, Arts and Games (TAG) research lab. She is also working for the Platform Lab and is a member of the Feminist Media Studio.
June 2020: Fine Arts Travel Award
November 2019: Conference and Exposition Award
June 2019: Conference and Exposition Award
2018-2021: Faculty of Fine Arts Fellowship
2018-2019: Merit Award Scholarship
Supervisor: Dr. Marc Steinberg
Thesis: Spreadable Misogynies and Negative Networks: Historical Perspectives on Online Uses of Anime Imagery in North America and France
Research Interests:
animation studies
digital humanities
fan studies
feminist theory
platform studies
Teaching/ TAships:
FMST 398: Cinema and the Internet (Fall 2020)
FMST 218: The History of Animated Film (Winter 2020)
Selected Publications:
"Book Review: The Anime Boom in the United States." Synoptique: An Online Journal of Film and Moving Images Studies, "Animating LGBTQ+ Representations: Queering the Production of Movement", Issue 9.1, 2020.
"Enjeux économiques et industriels de l'animation pornographique et érotique française." Revue française des sciences de l'information et de la communication [online], 18 | 2019
Twitter: @aurelievpetit