Wondering if your program is the right fit? Here's how to explore your options
A Welcome Crew mentor's guide to elective courses, combining majors and more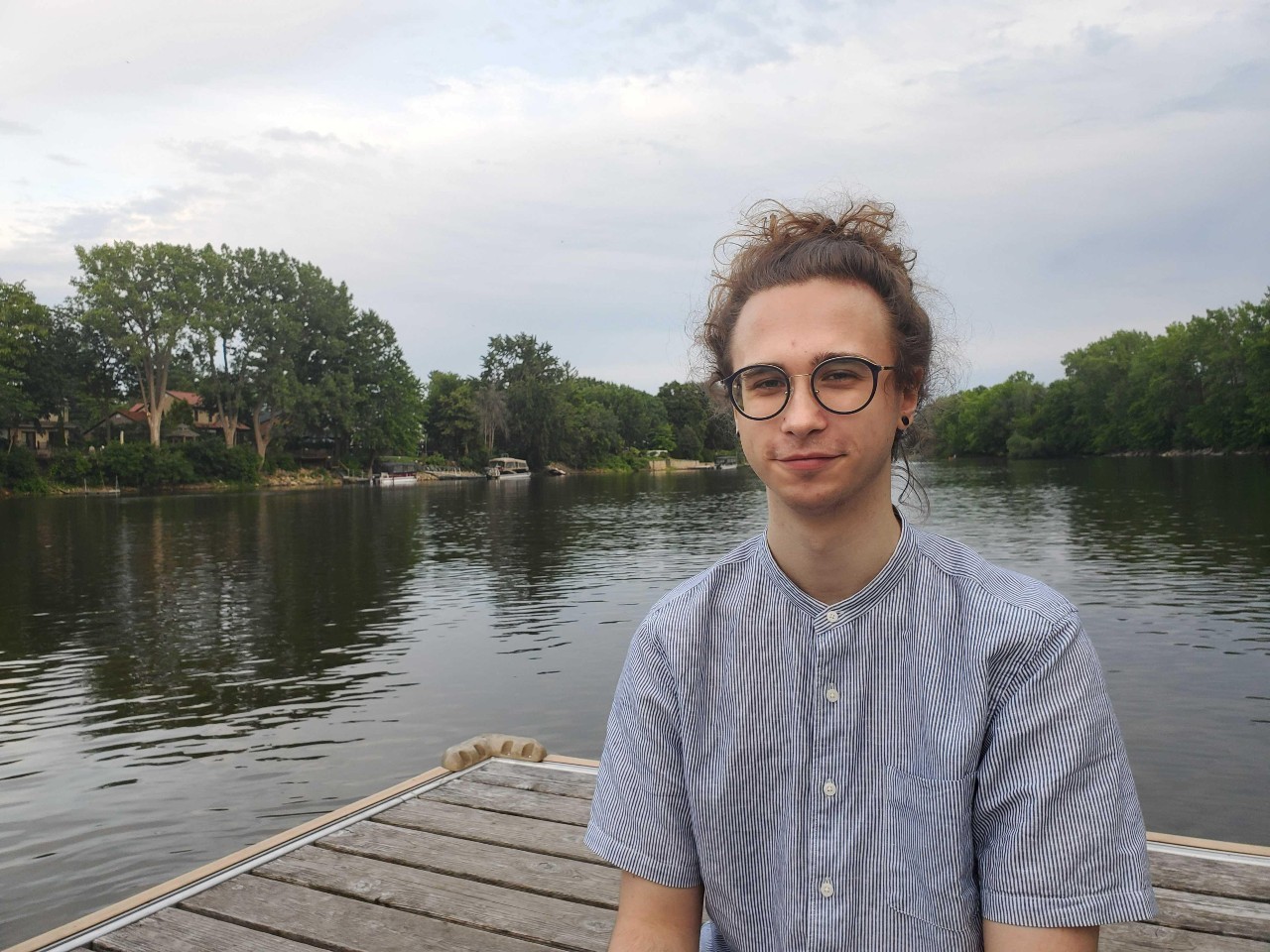 The start of your undergraduate degree can be a confusing time. After going through your first term, you might feel unsure about the program you are in or what other options are available. This is quite common among many students - here's Josh Wells, a Welcome Crew Mentor's guide on how to explore your options.
I'm in my fourth year of my undergraduate degree, and I've changed my major three times! So, I know all about what it's like to want to explore or change things up. Here are my tips on how to get started:
Tip #1: Along with core program courses, take electives to explore other options!
It can be easy to get wrapped up in taking core courses just to get them out of the way. In my first year, I took seven courses toward my major in human environment, which I ended up switching the year after. I didn't really know what an elective was or which I could take. Here are a few things you should know:
Generally, electives are courses from programs other than yours; it may seem like an elective to you but it may be a required course for other students. While most students are required to take general elective courses, in some programs, you may only get to choose from a selected list. How many you need to take (if any) and what courses are available to you depends on your academic background and your degree. Always review your program requirements and contact your academic advisor if you're unsure.
Keep in mind that many courses might be restricted to students in the program/department offering the course. Here is a list of elective courses that are open to all students that you might want to first check out. I'd also encourage you to browse the Undergraduate Calendar to see a complete list of courses, sorted by department. It's a great idea to take courses from several different departments to gauge your interest.

Psst! My secret strategy is to look for courses beginning with numbers 298 or 398, as these are usually special topics courses that are different every term and tend to be open to all students.
Tip #2: Talk to someone if you are unsure about your interests
Sometimes it may be hard to choose a path, even after taking several different electives or progressing partway through your major. Concordia has several great resources to help you learn more about your interests.

First, you should consult your program advisor to verify whether a program change is an option for you given your academic background. While figuring out which programs interest you is important, it's even more important to learn whether it's even possible for you to enter the program that interests you.
Then, consider meeting with a Career Counsellor from Career and Planning Services (CAPS). They can help talk you through many questions you may have about your future job opportunities. You can discuss what your current program, or an alternative program, has to offer after you graduate. Or, if you are unsure about which program you'd like to pursue, they may lead you through a series of self-guided questionnaires to further explore your interests.
It can also be helpful to chat with a fellow student about their experiences. Reach out to a Welcome Crew mentor who is in a program in which you are interested.
Tip #3: Remember that changing your major isn't the only option
Let's say you've taken a few electives, spoken with your academic advisor and a career counsellor, looked through the Undergraduate Calendar and found a program that you are interested in. Great!
Before you decide to change your program outright, check if you're eligible to take a few of its required courses. Remember that you can take many entry-level courses as electives without being in the program. Wondering if they will later count as electives towards your current program? This is not always guaranteed and depends on many factors like GPA, course and other additional requirements.
Depending on your degree structure, you may also consider adding a minor to your degree, or even doing a double major. Adding minors or majors can be a great way to explore other programs.
Also note that if you are really interested in your current program of study, you may consider taking a specialization or even an honours program. Speak to your academic advisor to see if this is a possibility!


Tip #4: Know the difference between concentration changes and internal degree transfers
Okay, let's say you've done your research and have decided to change your program, the next step would be to meet with either a department or faculty level advisor to see how you can make this change. Depending on what exactly you want to change into and what program you are currently in, the process will be different. Be sure to visit this website about Change of Concentration and Internal Degree Transfers and follow the steps that apply to you.

Keep in mind that if you are considering an internal degree transfer, there is a deadline. You can find it, along with many other important dates, on the academic dates web page.