5 mentor tips to help make your first term a breeze
Find your classroom locations, plan out a weekly schedule, put academic deadlines on your radar and tick off your university essentials.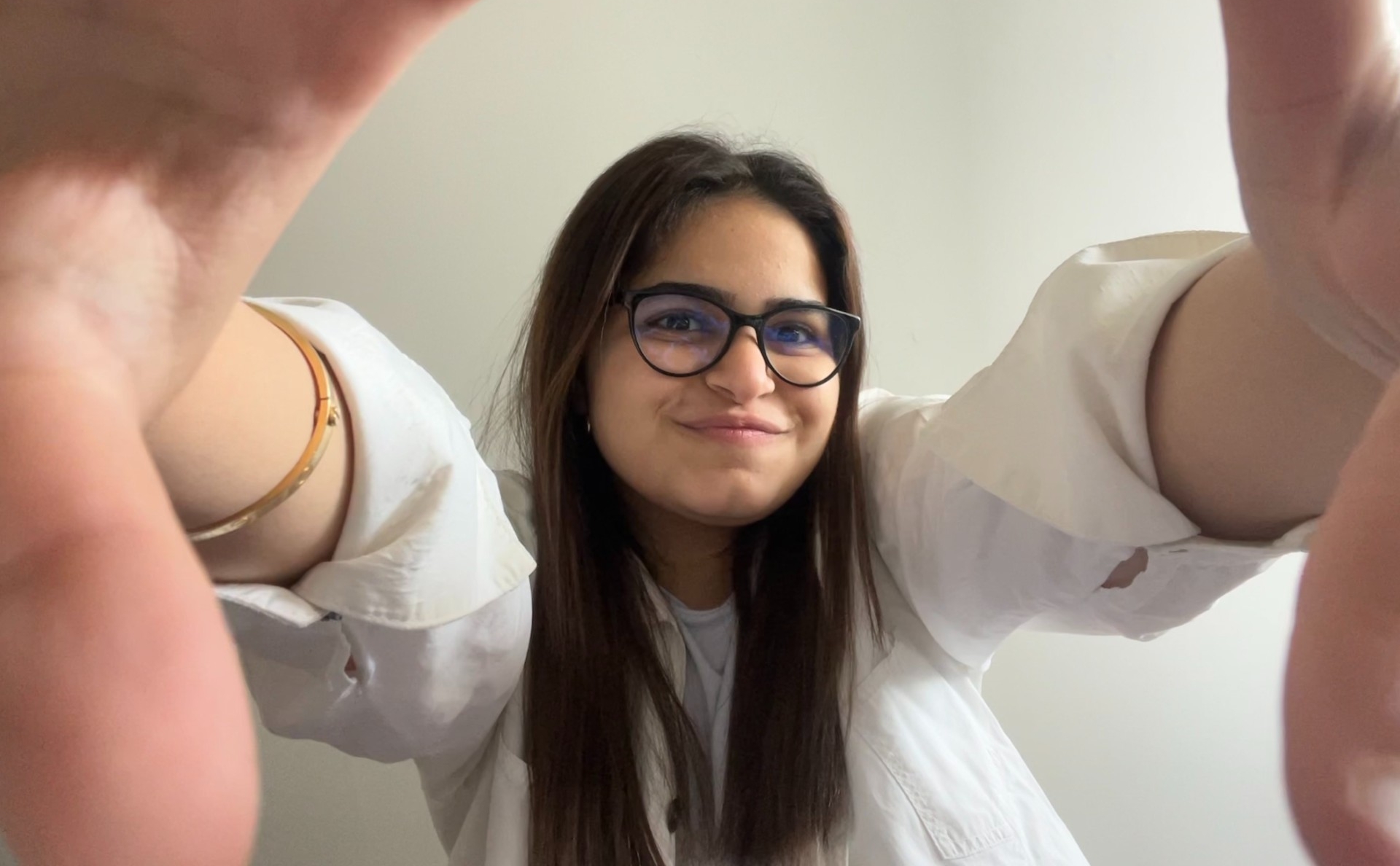 The Concordia Welcome Crew is here to help new students with all of their orientation needs.
Find your way around campus and classroom locations
Josh Mentor: Becoming familiar with the buildings you'll have courses in is an important step when getting ready for school. Here's an explainer of how to find your classroom locations – trust me on this one, it's a life saver!
Even as a 4th year student, I continue to discover new spots on campus. My latest discovery was The Concordia Greenhouse, an all-organic space with the best study spots. Mark that one down!
Still lost? The Concordia app has on-the go campus maps, access class schedule, track the shuttle bus to plan your trips between campuses, and much more - all in one handy app!
Tick off your Back-to-School Essentials on a budget
Khalil Mentor: Make sure to have all the essential supplies needed to kick off the semester. This includes purchasing stationery, course materials, and books. Stop by the Concordia Book Stop to pick them up or skip the line and order them online. As a student, it is often too easy to get overwhelmed with various expenses, ranging from food and rent to shopping and entertainment. If you're like me, I highly recommend creating a budget to plan your semester ahead. It will give you peace of mind knowing that you're entering the semester financially confident. Visit the Financial Aid & Awards Office (FAAO) is a great resource that offers personalized, in-depth advice on budgeting.
Make sure that you get your Student ID Card and OPUS Card (if you plan on using transit) early in the term. If you haven't already, take some time to activate your Concordia email account as of your first class to gain free access to Microsoft 365, including Teams and OneDrive! . Lastly, if you're feeling nervous and don't know where to start, the Welcome Crew mentors are here to help!
Plan out a weekly schedule and stick to it

Juliette Mentor: On the first week of classes, I like to review my course outlines and take notes of important dates for each of my classes. I put them all on my semester planner and my weekly study time grid to plan my extracurricular activities, work schedules, and other appointments.
When you find a time management strategy that works for you, it becomes clear the number of hours you can dedicate for your studies throughout the week, and the days you can go on social outings. Check this Time Management 101 video for more tips on how to stay on top of your planning game for the semesters to come.
Get to know Concordia's academic deadlines
Divyena Mentor: I like to start my term by checking Concordia's academic dates and deadlines and add the important ones to my monthly calendar. Important academic dates include the Did Not Enter (DNE) deadline, the Discontinued (DISC) deadline, holidays, first/last day of classes, and when examinations start/end.
Having all the important academic dates laid out is helpful to make sure you won't miss out on any crucial deadline to avoid waking coming to university on a holiday (which happened to me before).
Set up a study space and get a head start on course material
Josh Mentor: set up a workspace - somewhere stress-free, distractions-free and with enough room for me to stretch. Having this study space allows me to focus on the moment and be fully alert no matter what. It's really important to have that space especially if you don't live alone.
Pro tip: always check your course outline and do some research on the topics and material that will be covered in the semester. Personally, having a background knowledge helps me engage and participate in my lectures. Anything to give me a boost of confidence and have an interactive classroom experience.