Salim Valji joins TSN as Calgary correspondent
The Concordia grad bids adieu to Montreal to cover the Flames and Stampeders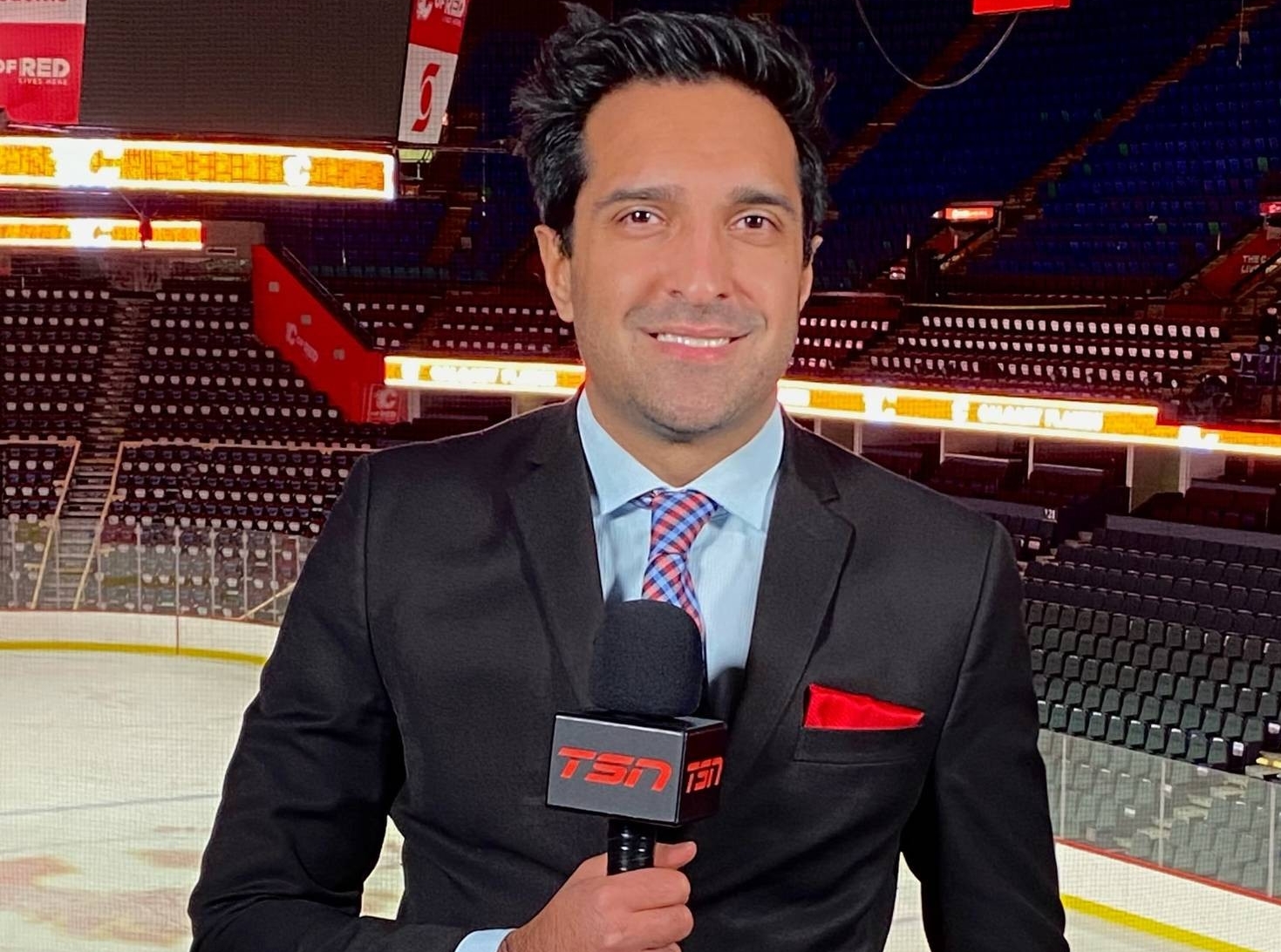 Salim Valji, BA 17, joined TSN Calgary in November 2020.
For Salim Valji, BA 17, becoming a journalist was always in the cards. His first on-air experience was when he was just six years old and by 16, he had his first newspaper article published.
The Concordia journalism grad's latest milestone is as TSN's new Calgary correspondent reporting on the Flames and Stampeders. Despite leaving his adoptive home of Montreal to take on the job at the end of 2020, the Edmonton, Alta. native still proudly proclaims on Twitter that he's "pour toujours un Parisien/Montréalais."
"I enrolled at Concordia because I really wanted to study in Montreal. I'd lived in the city as part of a student exchange program and fell in love with everything: the people, the culture and the city," says Valji, who lived overseas before starting at Concordia.
Prior to joining TSN in 2017 — where he worked as an associate producer and statistician for the network's regional coverage of the Montreal Canadiens — Valji had contributed stories to The New York Times, The Canadian Press, the Montreal Gazette, CBC and ESPN, among others.
Driven to succeed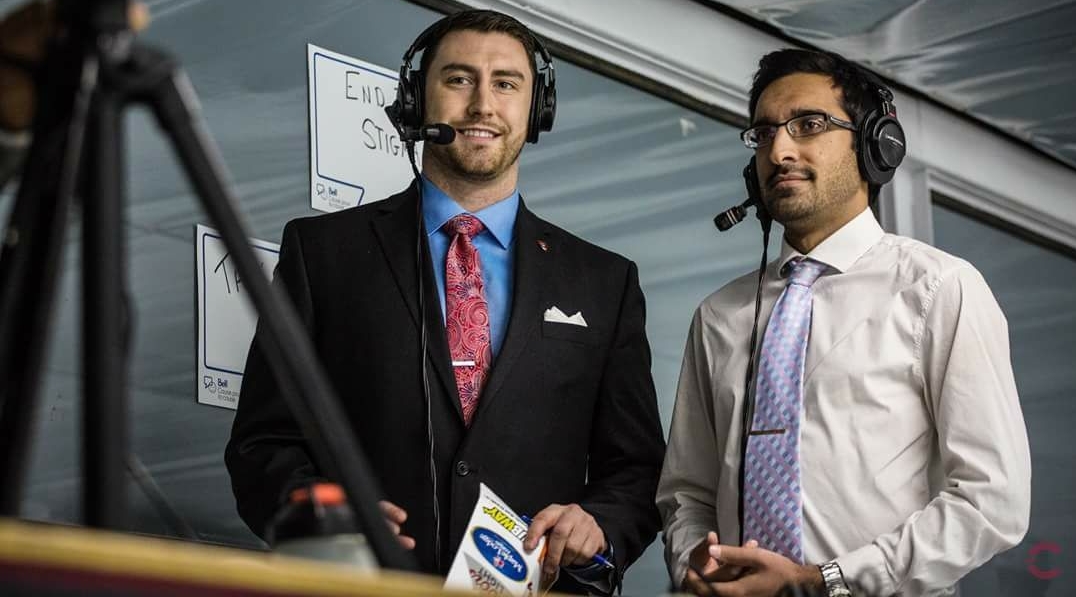 Fellow alum and CBC USports broadcaster Andrew Barlett, BA 16, and Valji reported for the Concordia Stingers together for four seasons.
Though determined to become a journalist, Valji was worried about pursuing the career full-time. He enrolled at Edmonton's MacEwan University to become a social studies high school teacher before finally switching schools — and cities — to follow his dream.
"At the time, I was also contributing to some hockey websites and had press passes to junior hockey games and I decided to pursue journalism," says Valji.
"I literally risked my life to get into Concordia," he adds. "I applied to the university while I was living in Paris. I had to take a TOEFL [Test of English as a Foreign Language] exam in Lyon, so I took the train there. Before checking into my hostel, I had a serious allergic reaction and had to be rushed to the hospital. I was discharged at about 2 a.m. and wrote the exam six hours later."
While at Concordia, Valji got involved in every way he could. He worked with multimedia instructor A.J. Cordeiro — whom he refers to as his "Montreal dad" — on a broadcast series and reported for the Concordia Stingers. He additionally wrote for Concordia University Magazine and online alumni publications.
He was also a teaching assistant in the Department of Journalism and spent two years as media relations director for the John Molson Sports Marketing Committee.
"It was so invaluable to be surrounded by John Molson School of Business students who thought in completely different ways than I did as a journalism student," affirms Valji. "I met several friends I'm still close with today and a couple of mentors as well."

'Hopeful to build on education, awareness and momentum'
Though Valji is known for his hockey coverage, he's also known for delivering news beyond the scoreboard. He learned early in his career about the discrimination and lack of diversity taking place in the field, yet is hopeful for change.
After graduating from Concordia, he worked in a media role in an environment that he now describes as overtly racist.
"In hindsight, I think that situation really motivated me as a sports journalist to cover topics like racism because I'd experienced them firsthand and knew what it was like to feel powerless and lonely as someone of colour," says Valji.
"With a new NHL season — and a new era of hockey journalism — upon us, I'm hopeful that we will build on the education, awareness and momentum of the past year, and continue to grow in how we cover hockey and its many intersections with race, culture and society."
---