Notable Concordian
Norman E. Hébert
BComm 77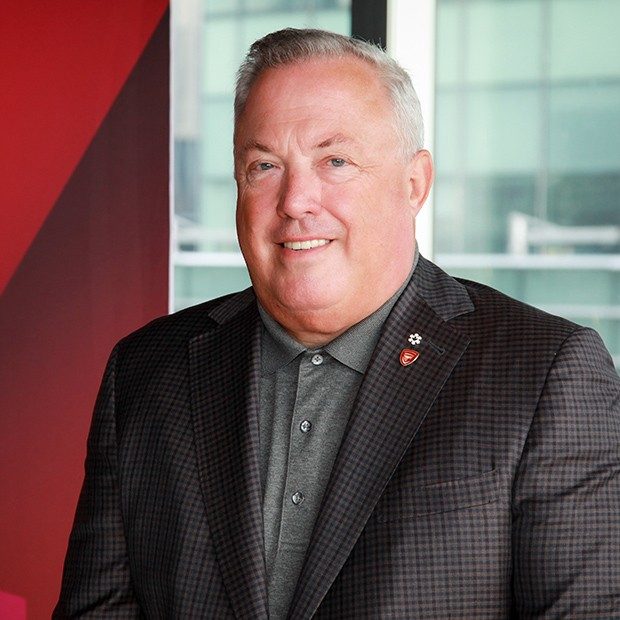 Awards & Distinctions
Humberto Santos Award of Merit and Service
Appointed a member of the Order of Canada for his leadership in the automotive sector, Norman E. Hébert has been involved in Groupe Park Avenue, the family business his father founded in 1959, for more than four decades. As president and CEO for the past 30 years, he has been responsible for the strategic direction and growth of the group.
Hébert currently sits on the boards of AddÉnergie, the North American leader in electric-vehicle charging solutions, and the Montreal Children's Hospital Foundation. He also co-chairs the board of directors of Bonjour Startup Montréal, whose mission is to facilitate the creation, growth and outreach of Montreal startups.
From 2012 to 2020, Hébert was chair of Concordia's Board of Governors. He previously chaired the board of directors of the Société des Alcools du Québec from 2006 to 2013 and co-chaired the Centraide of Greater Montreal campaign in 2010.
During his more than three decades in the automotive industry, Hébert has headed the dealer council of several leading brands, as well as held various positions within the Canadian Automobile Dealers Association (CADA). In 2012, he received the CADA National Laureate Award – Ambassador category – for his extraordinary service to the community and the automotive industry. He is the first person from the province of Quebec to receive this distinction from the Canadian automotive industry.
Following his graduation from Concordia in business administration. he completed his studies in civil law at the University of Ottawa and obtained his law degree in 1980.
More recipients