Notable Concordian
Georges Paulez
BComm 77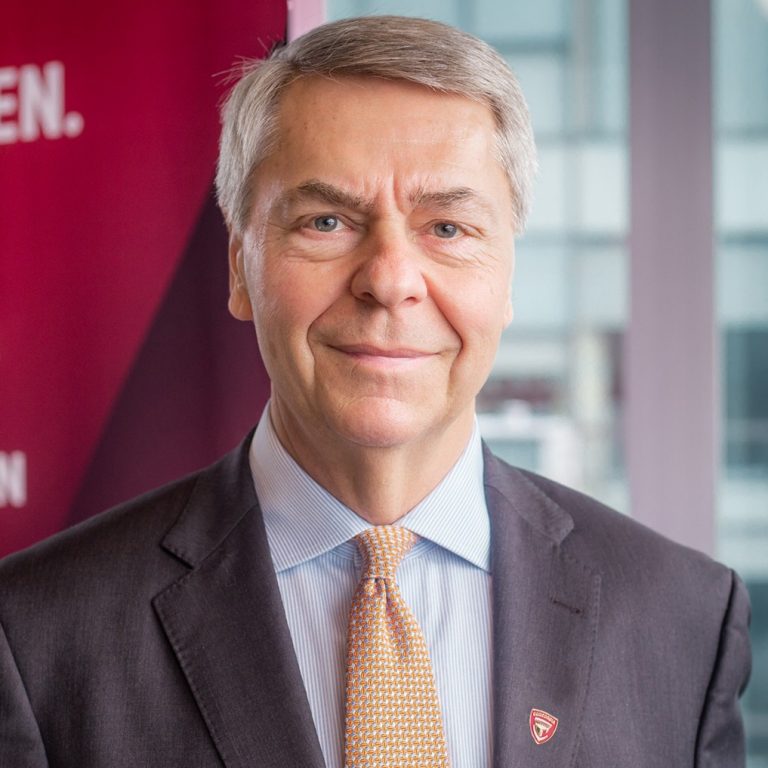 Awards & Distinctions
Benoît Pelland Distinguished Service Award
As managing director and CEO of MIRABAUD Canada Inc., Georges Paulez is responsible for all strategic development, management and regulatory oversight.
In 2011, in addition to his Canadian responsibilities, Paulez was interim CEO of MIRABAUD (Middle-East) Ltd., based in Dubai, UAE — a bank that provides corporate finance, mergers and acquisitions as well as portfolio management services to the Gulf, Middle East and North Africa regions.
He received his certification as a corporate director from the Institute of Corporate Directors in 2005.
He is an active member Concordia's Board of Governors and chairs the Audit Committee. Paulez is past president and director emeritus of the John Molson School of Business Advisory Board, past director of the St. Mary's Hospital Foundation, the McCord Museum, the Shawbridge Golf Club and past board advisor of the Lac Marois Country Club.
Paulez received a Bachelor of Commerce from Concordia in 1977 and has been a chartered accountant since 1983.
More recipients