Notable Concordian
Henry Habib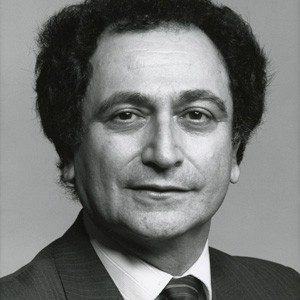 Awards & Distinctions
Great Concordian Honorary Life Membership
Political science from the 1960s onward
Distinguished Professor Emeritus Henry Habib is an accomplished scholar of international law and Middle Eastern politics. He is a valued commentator in the national media and a highly respected speaker on international affairs. He is also the founder of Concordia's Department of Political Science.
Now semi-retired, Habib is credited with providing a permanent home for the discipline at Loyola College in 1961. He served as chair of the department for 24 years — first at Loyola College (1961-1969) and then at Concordia (1982-1998).
Habib sat on Concordia's Board of Governors for more than two decades until 1997, when he received the title of Governor Emeritus.
"I'm proud to belong to Concordia. We have become the mosaic of the Canada of the future," he said in 2006 while celebrating 45 years of service.
Habib has taught thousands of students since the early days of the Department of Political Science. A dedicated and consistent professor, he instilled in his students a thirst for knowledge and the spirit of inquiry.
Habib discussed his approach to teaching in the Thursday Report in 1985: "If you are truly interested in what you're telling your students, then you will come across as vital yourself." That year, Concordia presented him with a John W. O'Brien Distinguished Teaching Award.
Former students George Lengvari, BA 63, and Daniel Colson, BA 68, took initiatives to thank Habib. They established the Dr. Henry P. Habib In-Course Bursary and the Henry P. Habib Undergraduate Bursary in Political Science to ensure his legacy
More Great Concordians