Notable Concordian
André Desmarais
BComm 78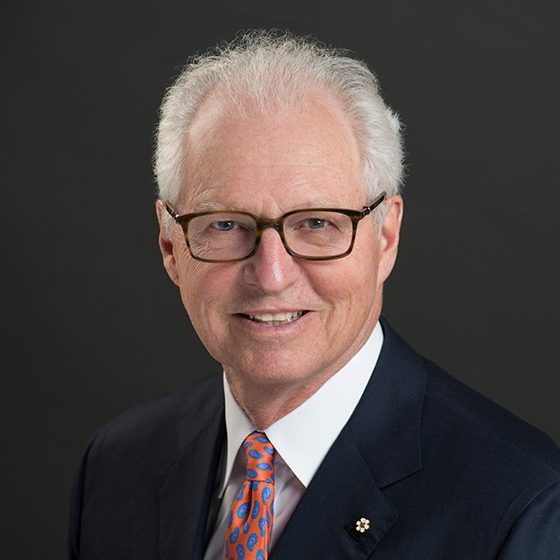 Awards & Distinctions
Great Concordian Chancellor's Builder
We must all contribute to advance society.
The Desmarais family is the closest thing Canada has to royalty, suggests the Canadian Who's Who, an index of Canadian biographies.
An officer of the Order of Canada, André Desmarais, BComm 78, LLD 07, is former Prime Minister Jean Chrétien's son-in-law. His late father, Paul Desmarais, Sr., used to rub shoulders with heads of state, such as former French President Nicolas Sarkozy.
André Desmarais has proven himself a model businessman and philanthropist in his own right. He is co-chief executive officer — with his brother, Paul Desmarais, Jr. — of Power Corporation of Canada, a Montreal-based multinational company with $500 billion in assets. He joined the company in 1983 and was a key figure in its expansion overseas, recognizing China as an important emerging market.
Recognizing his contribution to society and to Concordia, the university awarded him an honorary doctorate in 2007.
André Desmarais has been tireless in giving back to his alma mater. With his wife, he established the France and André Desmarais fellowships to support graduate students across all four faculties at Concordia. In 2015, they donated a $1M startup gift to support Concordia's District 3 Innovation Hub (District 3).
He has served as co-president of the Concordia Golf Classic since 2004. The classic has raised more than $3.5 million in bursaries and scholarships for students, making it one of the university's signature fundraising events.
André Desmarais holds many leadership roles. He is honorary chairman and director of the Canada-China Business Council; director, Canada Life Financial Corporation; director, Seagram Co. Ltd.; and member of the Trilateral Commission, a non-governmental body that fosters closer collaboration between North America, Europe and Japan.
Those who have benefited from Desmarais' generosity include the Montreal Children's Hospital, the Canadian Red Cross and the Montreal Museum of Fine Arts.
Desmarais was named an officer of the National Order of Quebec in 2009. In 2011, he received the Montreal Heart Institute's Medal of Honour.
More Great Concordians