Notable Concordian
Loretta Mahoney
BSc 62, MBA 74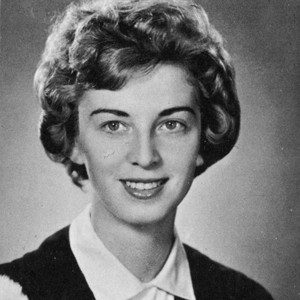 Awards & Distinctions
Great Concordian
First female graduate, Loyola College
Loretta Mahoney, BSc 62, MBA 74, was looking for a "well-rounded education with Catholic philosophy" when she enrolled at Loyola College in 1959.
Joined by fellow engineering student Gabrielle Paul, BSc 62, the two women pioneered co-education at the Jesuit institution, becoming the first female students to register for courses in the daytime program.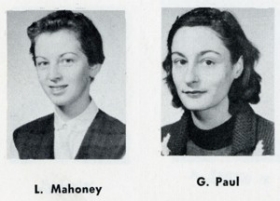 Science sophomores Loretta Mahoney and Gabrielle Paul in 1960. | Photo: Concordia's Records Management and Archives
"Girls Invade Campus for Co-Instruction," read a headline in the September 25, 1959, issue of Loyola News. Despite keeping a low profile in her first year, Mahoney quickly made a place for herself, contributing to college life and rising to the top of her class.
In 1962, Paul and Mahoney became Loyola College's first female graduates. Mahoney also became its first woman valedictorian.
Mahoney's dedication to overcoming prejudice against women in the field of natural sciences earned her a place among Concordia's "pioneers, leaders, and visionaries."
She remained committed to that cause as she rose through the ranks of the male-dominated energy sector, from analyst at the now-defunct Petrofina to director of Energy, Mines, and Resources with the Government of Canada.
Mahoney died in 2004. Yet her legacy lives on through the Loretta Mahoney Memorial Bursary, which she founded at her alma mater to encourage young female students to pursue undergraduate studies in engineering and computer science.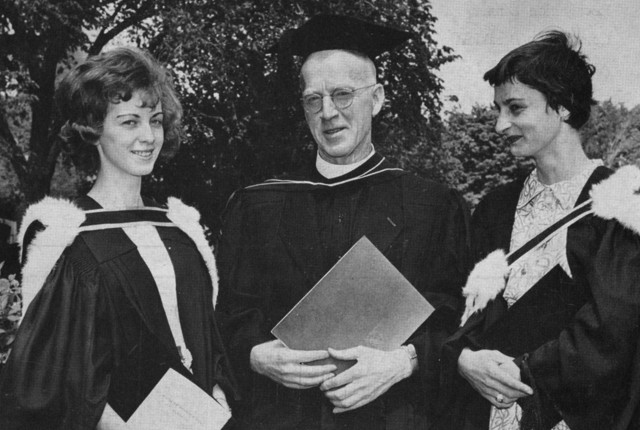 Loretta Mahoney (left) and Gabrielle Paul, the first two female graduates of Loyola College, pose for posterity. | Photo: Concordia's Records Management and Archives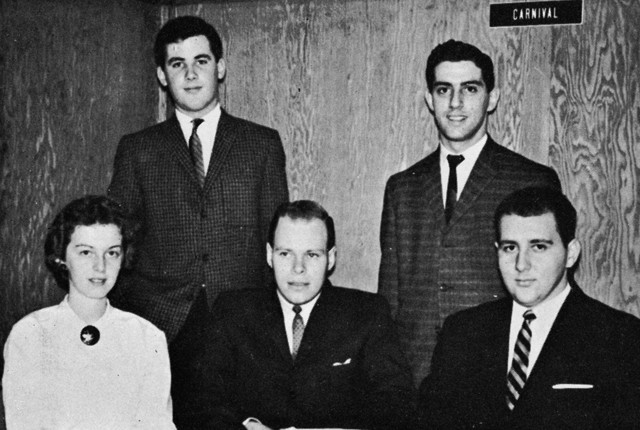 Loyola College's Winter Carnival executive at work. From left to right: Loretta Mahoney, John O'Connor, Ross Rochford, André Volpe, and John Arpin. | Photo: Concordia's Records Management and Archives
More Great Concordians