Notable Concordian
Virendra Jha
PhD 82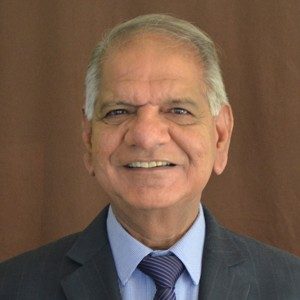 Awards & Distinctions
Great Concordian
42 years with the Canadian Space Program
Among his many accolades, Canadian Space Agency veteran Virendra Jha, PhD 82, was recently named winner of the International Astronautical Federation's most prestigious honour — the Allan D. Emil Memorial Award — for his outstanding contribution to astronautics.
He began his space career in 1972 at RCA Ltd. Montreal which supplied space hardware equipment for the Canadian Government's space related programs. The company later became SPAR Aerospace and is currently known as MDA.
SPAR and MDA have been recognized for manufacturing several communications satellites, earth observation satellites and the Canadarm both for the shuttle and also for the Space Station.
After serving Spar as the director of Engineering, Jha joined the Canadian Space Agency in 1991 and went on to serve as director general, Space Technologies, and then vice-president, Science, Technology and Programs before becoming chief engineer in 2009.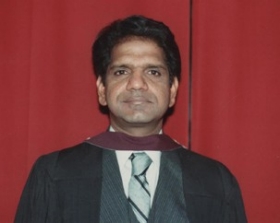 Virendra Jha at his Concordia graduation in 1982.
Jha earned his PhD in Mechanical Engineering at Concordia. He also holds a BTech in mechanical engineering from the Indian Institute of Technology Delhi and a master's degree from McMaster University.
Sharing his knowledge with generations of students, Jha has taught as adjunct professor in Concordia's Department of Mechanical and Industrial Engineering. While at SPAR, he was one of the key players in starting the Master in Aerospace Engineering program in various Quebec Universities.
Among the awards Jha has received for his contributions to the Canadian Space Program are the Canadian Aeronautics and Space Institute's Alouette Award (1999), the Queen's Golden Jubilee Medal (2002) and the Indo Canadian Chamber of Commerce's Professional Man of the Year award (2004). In 2018 he was named a member of the Order of Canada.
Read more about Virendra Jha
More Great Concordians