Notable Concordian
Jason Edward Lewis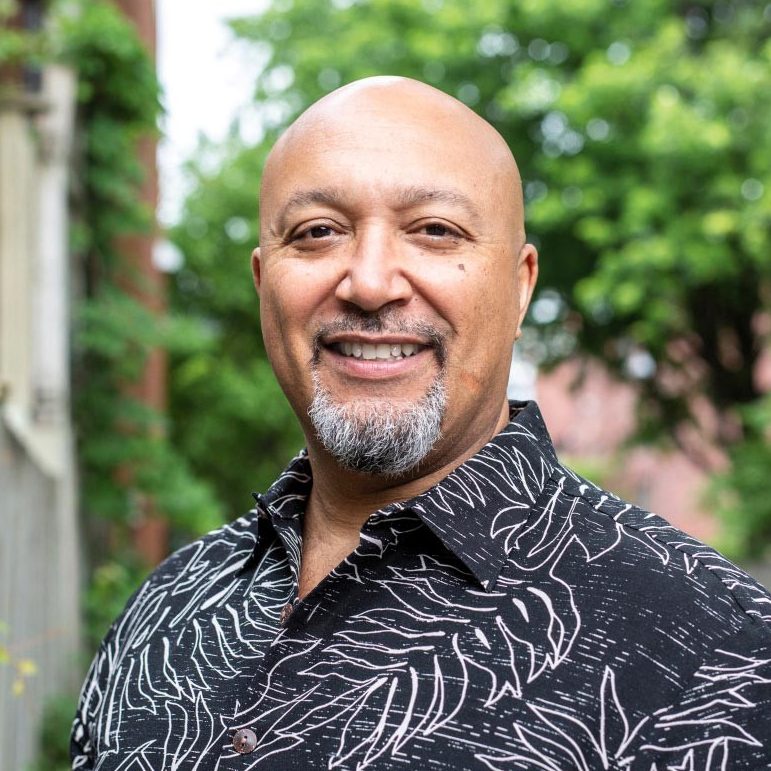 Awards & Distinctions
Great Concordian
Making the indigenous future imaginary happen
Jason Edward Lewis is a man of many talents. The associate professor in the Department of Design and Computation Arts is also a poet, software designer and new media activist whose work aims to empower and give voice to aboriginal youths.
"Cyberspace has no native population that might contest the notion that it is terra nullius and thus subject to control by the first immigrants who might claim it. The resources in cyberspace are not timber, game and gold; they are processing power, bandwidth, networks and data, which … increase at a dizzying rate," Lewis explained in Blackflash in 2005.
First Nations must participate in discussions surrounding the evolution of new media while working towards a greater presence in cyberspace.
In an interview with the Globe and Mail, Lewis pointed out the urgent need to get aboriginal young people "to tell stories from their community and to see themselves represented within a medium that they are all very passionate about."
In other words, efforts must be made to create "aboriginally-determined territories" in video games, online and in other virtual environments.
The California-born, half-Cherokee, quarter-native Hawaiian, and quarter-Samoan scholar has done just that — and much more — since he started teaching at Concordia University in 2002.
Lewis is the founder and director of the Hexagram-affiliated Obx Laboratory for Experimental Media. He is also co-director and co-founder of Aboriginal Territories in Cyberspace, which hosts the Skins Summer Institute, where First Nations high school students engage with the technical and creative aspects of digital media.
A number of innovative, award-wining projects have resulted from these collective initiatives: the Otsì:! Rise of the Kanien'kehá:ka Legends video game, the TimeTraveller head-up display, and the Poetry for Excitable [Mobile] Media series of apps for touch devices, among others.
Lewis now holds the Concordia University Research Chair in Computational Media and the Indigenous Future Imaginary. In 2014, he was awarded a prestigious Trudeau Fellowship.
More Great Concordians