Preparing for Montreal winter is easier sled than done — here are some helpful tips
Concordia Welcome Crew mentor Juliette shares her secrets for conquering the coming cold weather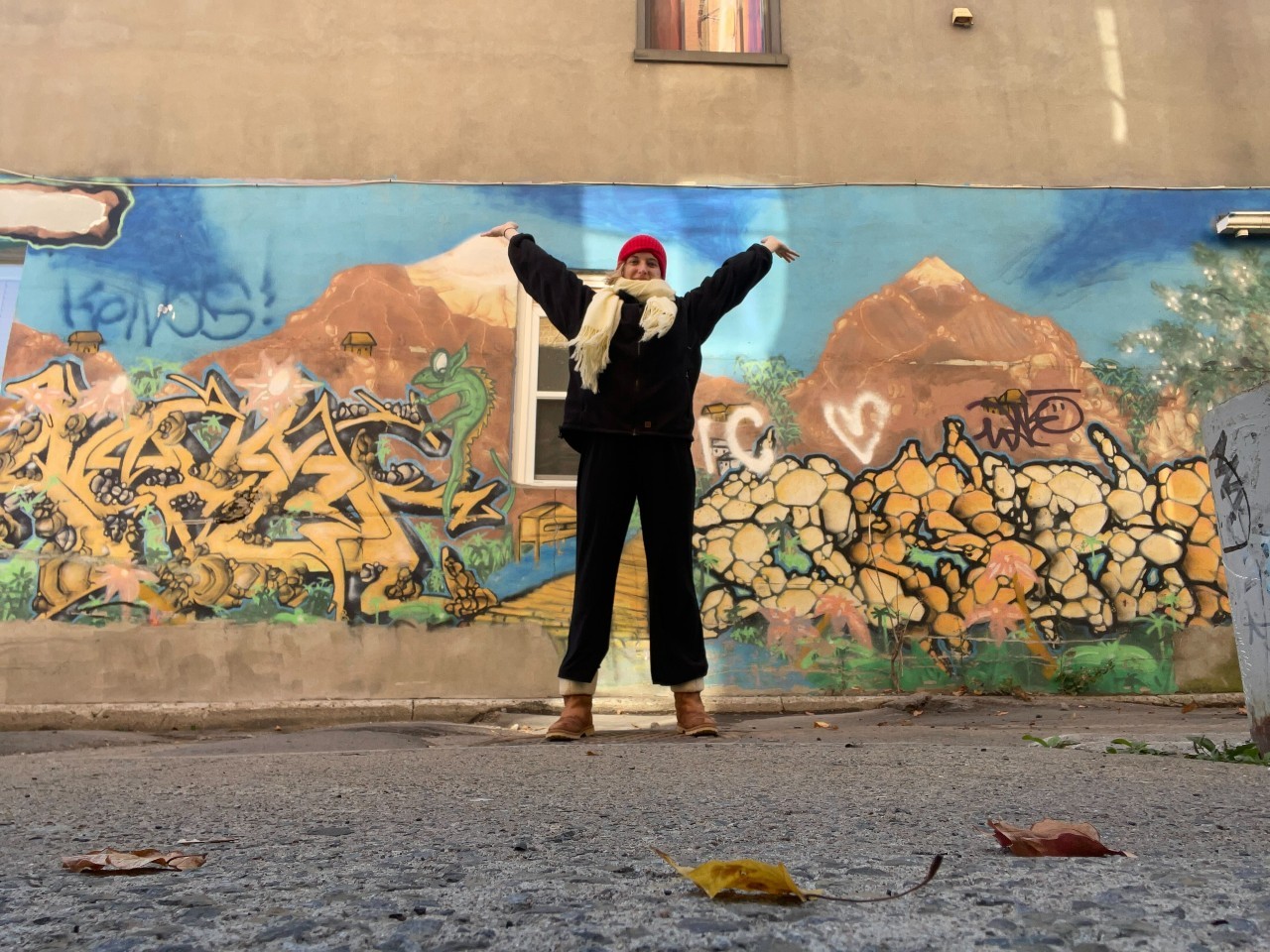 Juliette is an undergraduate acting for theatre student and a Concordia Welcome Crew mentor with the Student Success Centre.
I remember my first Canadian winter like it was yesterday. The -20 °C temperatures, the eight inches of snow, the dry and cold air, the frost, the short days, the slipping and sliding on the ice, the eternal runny nose.
Yet, after six years of living here, winter is now my favourite season. Here are my tips to make the most out of your first Montreal winter:
What to know before your commute
Check the weather app the night before and triple check it before you leave your house. If it snowed the day before and it got colder overnight, expect some ice! I cannot tell you the number of times I have slipped on a sneaky patch hidden under a whole lot of snow.
And with snow comes traffic — so give yourself extra time to get to campus. Concordia's shuttle bus runs all year, so make sure you use it to get from one campus to the next. Take advantage of the metro system and access most of Sir George Williams Campus buildings via the tunnel without stepping foot outside.
Snow, slush, rain, ice — move with care
Winter in Montreal turns into a ballet of people slipping and sliding; it's funny until you are one of them. Take smaller steps, look up and scan the conditions of the sidewalk. Avoid putting your hands in your pockets. It's easier to keep your balance with your hands by your side.
Good boots will save you. Opt for rubber soles with grips. I recommend going up a size and getting them with no stuffing because it's cheaper. Pair them with some thick socks and you're good to go! Check out Decathlon for some waterproof non-stuffed boots.
Layers, layers and layers

Watch out for frostbite. To avoid getting uncomfortably cold, I suggest wearing several layers. I generally start with breathable undergarments. UNIQLO has a clothing line called Heattech for this purpose. I start with a long-sleeved shirt, a small turtleneck and a bigger sweater, then leggings and pants.
Making sure your feet are warm is key. I recommend one light and one thick pair of socks. Add your gloves, beanie, winter jacket and a good pair of boots — and voilà, winter, here you come.
If you are on a budget and don't mind buying second-hand items, check the many thrift stores in Montreal. Here are a few I really like: Magasin du Chaînon, Renaissance, Salvation Army, Hadio and Bees Knees.
Don't miss out on essential vitamins
Days are shorter in winter and sunshine can be scarce. On the precious sunny days, make sure to wear sunglasses as the reflection on the snow can be harsh for the eyes.
Because we don't see as much sun, lack of vitamins is quite common. Go to your local pharmacy and get yourself vitamins B, C, D and some magnesium. Or even better, get a light therapy lamp.
Healthy food is also your best companion. I've found these student-friendly guides easy to follow. Need professional advice on how to stay healthy during winter? Check Concordia's health promotion services.
Create a warm cozy space and find hobbies to combat the winter blues
You will inevitably spend less time outdoors and more time in your apartment / dorm / studio / room. Make your space cozy and nice to spend time in. Check these six tips to keep in mind when it comes to housing during winter.
Find some fun indoor hobbies like baking, painting, drawing, reading, writing or watching movies. If you are into physical activity you can start yoga at home, join a gym or even try this indoor swimming pool.
Spending time with friends over hot chocolate is a must. My secret to a delicious hot cocoa is to add a solid piece of chocolate and let it melt with some marshmallows.
Winter bucket list: build a snowman, skate and more
Most of us want to stay cozied up inside, but it's important to spend time in the outdoors for much-needed fresh air:
Whether this is your first winter or 10th, there's something to do for everyone. It can be a daunting season, but it doesn't have to be. Stay connected to your loved ones, spend time outside and find activities to enjoy indoors.