RBC Professorship in Strategic Relationship Marketing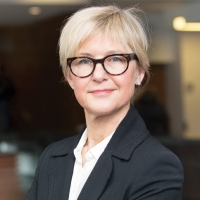 Context
Strategic Relationship Marketing is a fundamental aspect of the Service-Dominant Logic (SDL); a new mindset or lens for observing the social and economic phenomena of exchange. SDL represents a shift from marketing's conventional single-firm perspective or "Goods-Dominant" logic focusing on tangible products and short-term transactions. SDL is grounded in commitment to multi-party collaborative processes where "service" (singular) is the fundamental basis of all exchanges and the source of mutual value creation, whether achieved directly through intangible services (plural) or indirectly conveyed through physical products. Service is defined as the application of specialized competences (knowledge, skills and technology) through deeds, processes, and performances to co-create value for another entity and the identity itself). Most importantly, for strategic relationship marketing, this reciprocal provision of "service-for-service" dictates that all exchanges are "inherently interactional, collaborative and relational".

Relevance
Surprisingly, many organizations, for-profit and not-for-profit, have been slow to realize the importance of value creating networks. Value co-creation through service excellence is a challenge requiring more than mere lip service and meaningless customer (client, member, partner, supplier) care slogans. The whole organization must be concerned with developing network relational competences and an overall artistic-aesthetic view of the network life through service-for-service exchanges. Also, relationships are built on trust and commitment. Increasingly, leading firms conduct their relationship management according to ethical principles and corporate social responsibility, sustainable ecological practices and, design and artistic-aesthetic vision. Through on-line communities, open-innovation, crowd sourcing, mobile devices and social media, the effects of strategic relationship marketing and management are now highly visible to customers, employees, partners, shareholders and broader communities.


Objectives
Research
Relational exchange theory, Dr. Paulin's research focus for 15 years, is highly consistent with the SDL. Therefore, current and future studies address the following:
a) the determination of co-creation of value in network relationships from the perspective of both parties to the exchange,

b) the integration of the concepts of trustworthiness and ethical behavior,

c) the assessment of relational commitment and loyalty,

d) the interactions at the interpersonal and organizational culture levels, and

e) innovative opportunities for relationship knowledge acquisition and sharing offered by advances in social media and other information technology.

Integrating Strategic Relationship Marketing into Teaching and Business Practice
The RBC Professorship in Strategic Relationship Marketing is also at the forefront of innovative teaching and business practices by creating awareness and a momentum to move "from resistance to change to existence for change".


Marketing Courses
Guests from business are regularly invited to graduate and undergraduate courses that are taught with an innovative approach (Relationship Marketing, Service Marketing, Business-to-business Marketing). They share their expertise, experience and challenge with students. Recent collaborators include:
Madame Marie-Andrée Farmer, Chargée de projets, activités philanthropiques Banque Nationale du Canada,

Me Lina A. Aristeo de Pleme Labour Relations Consulting,

Madame Danille Bisson, Vice-présidente, développement des affaires Lee Hecht Harrison

Me Myriane Le François (Partner, Borden Ladner Gervais);

Eli Pichelli MBA (Vice-president, Individual Sales Penncorp Life Insurance Company, La Capitale services conseils inc.);

Raymond Jolicoeur (Co-Founder GURU Energy Drink);

Me Louise Paul (Assistant Secretary and Director Legal Affairs, Human Resources, Cascades Inc.);

Stéphanie Quinn (Marketing Communications Director, TelcoBridges);

Andrée Roy (Art Director Aldo Marketing, Little Burgendy and Stone Ridge);

James Sara (Marketing Project Manager, Vichy Laboratories, l'Oréal)

Past events
The Service-Dominant Logic: An Evolution or Revolution in Marketing Theory and Practice?
Learn more

Managing Financial Services for Increased Returns and Lower Risk: Insights from Service Dominant Logic
Learn more
Contact
Michele Paulin
John Molson School of Business
1455 de Maisonneuve Blvd. West,
MB 13.301
Montreal (Quebec) Canada H3G 1M8

(514) 848-2424 ext 2954
michele.paulin@concordia.ca