Ending the year on a high note
The Faculty of Arts and Science honours achievement in service, teaching and research at Dean's Excellence Awards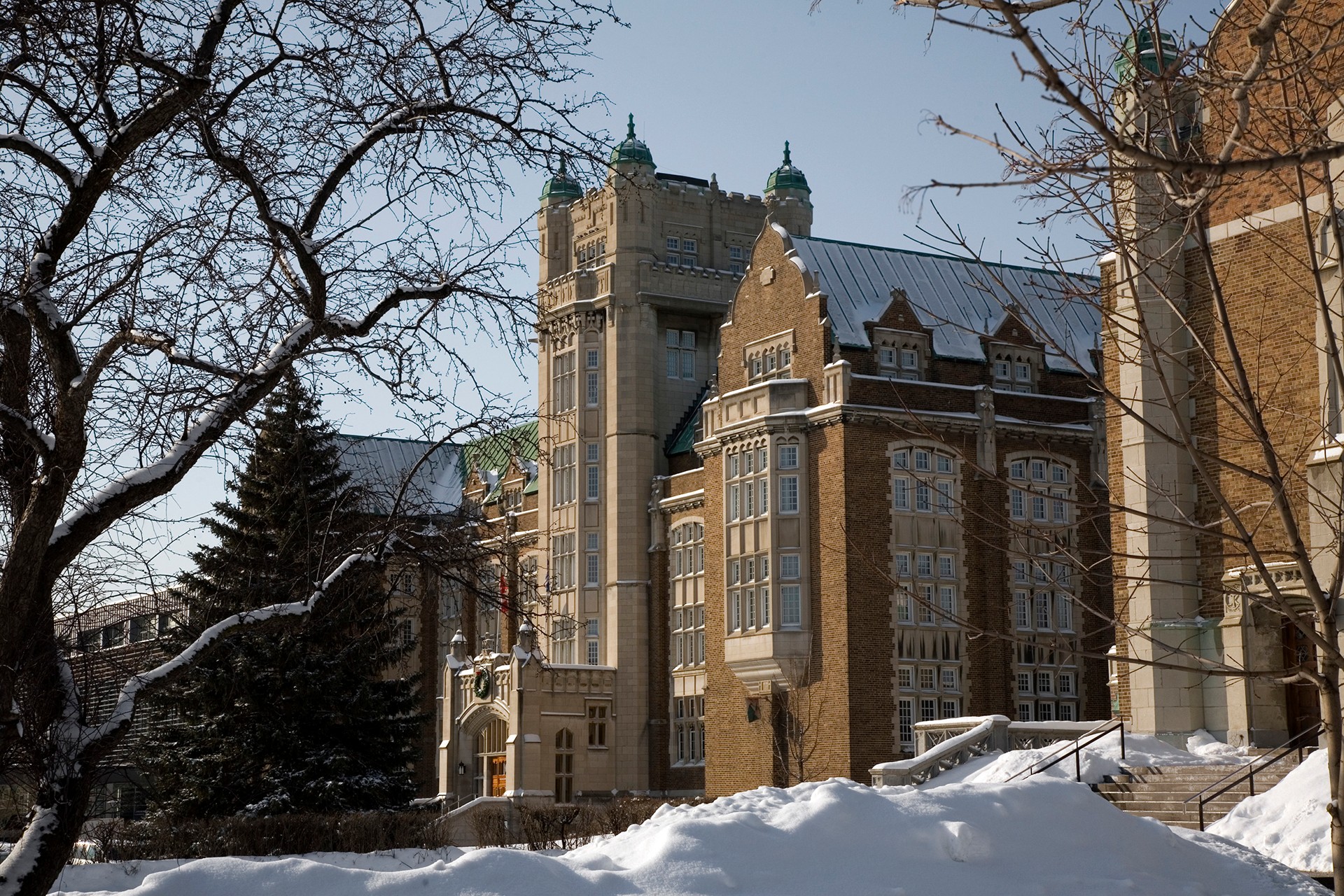 Each year, the Faculty of Arts and Science (FAS) marks the end of the year with the Dean's Awards for Excellence, celebrating standout staff, and faculty members.
This year was no different, despite the pandemic.
"Our faculty has been very adept at moving things online this year," says dean Pascale Sicotte.
The awards were highlighted virtually in a 54-minute video, featuring winning researchers, and nominators of staff and faculty, as well as congratulatory messages from department Chairs.
"It was very touching to see the work everyone put into this video, making sure their colleagues got the recognition they deserved," says Sicotte.
"The pandemic has forced us to do things differently, but it hasn't taken away from the warm relationships we share within the Faculty. This video is proof."
The awards are split into two sections, each overseen by a different associate dean.
The staff and faculty awards, administered by Jill Didur, associate dean of faculty affairs, are chosen via a committee chaired by Didur. Winners are selected based on submissions sent in by nominators.
'If felt more important than ever to celebrate the Dean's Awards when faculty and staff in FAS are working under especially difficult conditions to achieve their research, teaching, and service goals," says Didur.
"Committee members read so many wonderful letters of recommendation. Trying to decide between so many great candidates was really difficult!"
Winners each receive $500. For faculty members, the prize money goes towards their research, while staff members get gift certificates.
"I am honoured by this award, it means the world to me," says Matina Skalkogiannis, who won a Service Award for her work as Assistant to the Principal of the School of Irish Studies.
Skalkogiannis says she is grateful to the staff, students and faculty of the School. "Their cherished support makes this extra special to me."
The second section of the Excellence Awards celebrates the faculty's standout researchers, including new Canada Research Chairs, Concordia University Research Chairs, Endowed Chairs, and other researchers who have achieved distinction. This portion is administered by Louis Patrick Leroux, associate dean of research.
"Celebrating our colleagues' achievements was especially important this year," says Leroux.
"We have seen how the pandemic has tested –and indeed revealed—our resilience and adaptability. Taking an hour to discover and recognize the achievements of FAS professors from the comfort of our home is a nice way to remind us of what we do well."
The video has been viewed by over 200 people, with many chiming in on the YouTube chat to offer congratulations to their colleagues.
"It was a beautiful event," says Aphrodite Salas, an assistant professor in the Department of Journalism, who was honoured for winning the Petro-Canada Young Innovators Award for her work documenting climate leadership in Canadian Indigenous communities.
"I want to thank the organizers for their hard work and say how proud I am of the students who have worked on this project with me."
Dean Sicotte is looking forward to next year's awards.
"Of course, we hope to celebrate in person. But no matter what, I am confident that our Faculty's wonderful community will continue to go above and beyond and give us all reason to be proud."
"I'm looking forward to seeing what everyone will be doing in 2021!"
---