Notable Concordian
Barbara Davidson
BFA 90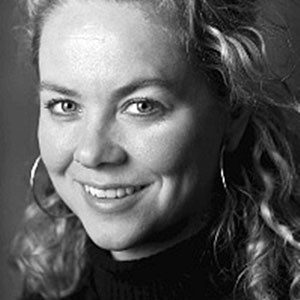 Awards & Distinctions
Great Concordian
Pulitzer Prize winning photojournalist
Barbara Davidson, BFA 90, knew by the age of 15 that she wanted to be photographer. She completed undergraduate work in photography at Concordia's Faculty of Fine Arts while snapping images for The Link, Concordia University's student newspaper.
Davidson began her career at The Record, in Waterloo, Ontario, after receiving her degree. In 1995, she jumped on the opportunity to travel with the Red Cross to the Balkans, but circumstances resulted in her group being held hostage by a Serbian paramilitary group. Davidson's experience in a war-torn and impoverished region proved life-changing.
Upon her return, she accepted a position at The Washington Times establishing her reputation in the field of photojournalism. She then worked at the Dallas Morning News before relocating to the West Coast where she joined the Los Angeles Times.
Davidson has since travelled around the world — to Afghanistan, China, The Congo, Iraq, Palestine, Rwanda, Somalia, Sri Lanka and Yemen to document humanitarian crises caused by armed conflicts and natural disasters.
Max Wallace, BA 90, aptly describes his former The Link colleague when he writes that Davidson's "calm demeanour in the face of danger has earned her a reputation as one of the world's most respected photojournalists, and the laurels to go with it."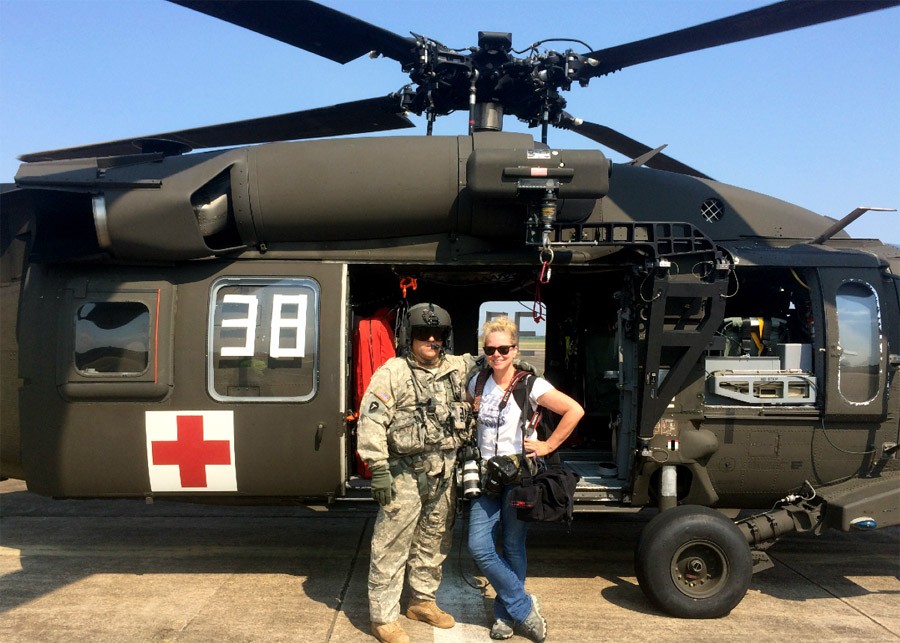 Photojournalist Barbara Davidson is pictured with a member of the Texas National Guard before taking off in a Black Hawk helicopter to photograph Hurricane Harvey's devastation in and around Houston, Texas, in September 2017.
Davidson won her first Pulitzer Prize in 2006 for her coverage of Hurricane Katrina. She had been named Newspaper Photographer of the Year a few months earlier at the Pictures of the Year International (POYI) competition. She replicated that feat in 2013 thanks to her ability to balance "powerful aesthetic with solid journalistic content." By then, Davidson had earned multiple prizes, including a Visa d'Or Daily Press Award (2009), a National Press Photographers Association New America Award (2010) and a News and Documentary Emmy Award (2011).
She won a second Pulitzer Prize in 2011 with a series of photographs depicting innocent victims of Los Angeles' gang violence. Davidson combines determination and compassion to give people a voice through her lens.
"The same thing holds true today as some 20 years ago when I worked at the student newspapers: It's all about good storytelling. It's all about having the passion to see those stories through," she confided in a recent interview.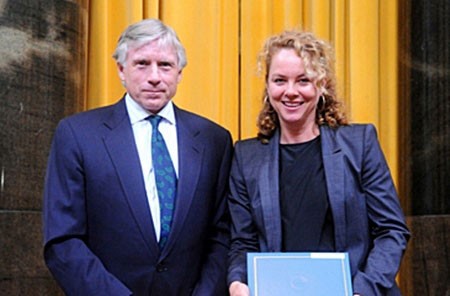 Columbia University President Lee C. Bollinger presents the 2011 Feature Photography Pulitzer Prize to Barbara Davidson. | Photo courtesy of the Pulitzer Prizes.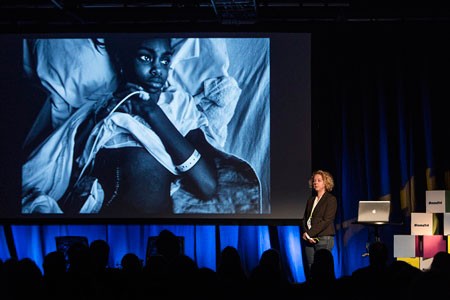 Barbara Davidson discusses her work at the 2014 edition of the Nordic Media Festival. | Photo Jarle H. Moe, courtesy of Nordiske Mediedager.
More Great Concordians