Notable Concordian
Micheline Lanctôt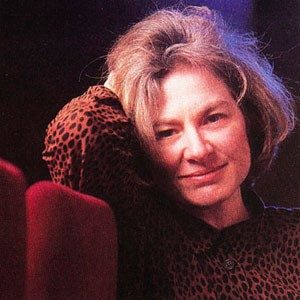 Awards & Distinctions
Great Concordian
"Jutra-hommage" for a stellar career in cinema
A powerful presence in Quebec cinema for decades, Micheline Lanctôt was honoured with a Lifetime Achievement Jutra Award in 2014.
The Mel Hoppenheim School of Cinema part-time instructor launched her acting career at Cannes in 1972 after a chance encounter with celebrated director and screenwriter Gilles Carle. At the time, she worked in film animation at the director Gerald Potterton's studios.
"I didn't know her, I had never spoken to her. But I saw in her an elegance, and gradually, I began to visualize her in a landscape," remembered Carle, director of La vraie nature de Bernadette (1972) in an interview for Take One.
Lanctôt then went on to star in Les corps célestes (1973), The Apprenticeship of Duddy Kravitz (1974), Les liens de sang (1978), and Mourir à tue-tête (1978) to name but a few of the works that compose her filmography.
Her directorial debut, L'homme à tout faire (1980), was recognized with a Silver Medal for Best Picture at the San Sebastián Film Festival.
Sonatine (1982), her second feature film, won a Silver Lion at the Venice Film Festival and a Genie Award for Best Achievement in Direction.
After receiving a phone call from Concordia Professor Thomas Waugh, Lanctôt ventured into teaching in 1982. "It was the beginning of a big love story for me, which is still ongoing. When I fall out of love then I'll stop giving my classes," she confided in a 2014 interview.
Lanctôt returned to directing feature-length films with the encouragement of her students. Deux actrices (1993) featured two Mel Hoppenheim School of Cinema alumnae – Pascale Paroissien and Pascale Bussières — and among its film crew were several students. Of all the films she has directed, Lanctôt is most proud of this one. It won Grand Prize at the 1994 Rendez-vous du cinéma Québécois.
More recently, Lanctôt has made appearances in award-winning productions directed by Concordia University graduates, most notably Louise Archambault's Familia (2005) and Chloé Robichaud's Sarah préfère la course (2013).
Her 10th film, Autrui, premiered February 27, 2015, within the 33rd Rendez-vous du cinéma québécois.
Among Lanctôt's numerous awards are the Governor General's Lifetime Artistic Achievement Award (2003) and the Prix Albert-Tessier du Québec (2000).
More Great Concordians