Notable Concordian
Marc Gervais
BA 50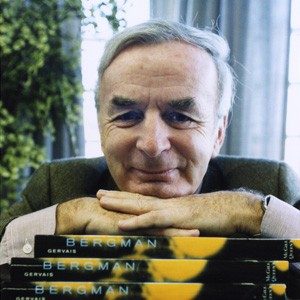 Awards & Distinctions
Alumni Award for Excellence in Teaching
Concordia students made it all so meaningful, important and fun.
Jesuit film scholar and peace advocate
Father Marc Gervais, BA 50, first visited France in the mid-1960s to complete his Jesuit tertianship. He travelled to the Riviera and attended his first Cannes Film Festival. Growing up in Sherbrooke, he had developed a passion for moving images, thanks to his grandmother who often took him to the cinema.
Father Gervais became a Cannes fixture over the years as he acquired notoriety as a film scholar. He joined Loyola College's Communication Arts program in 1967, teaching film studies to enthused students, many of whom became accomplished writers and directors.
Father Gervais published seminal works on Pier Paolo Pasolini and Ingmar Bergman, sat on the juries of several international film festivals (Cannes, Oxford and Venice), served as commissioner for the Canadian Radio-television and Telecommunications Commission and acted as consultant on a number of films, including Black Robe (1991) and The Mission (1986).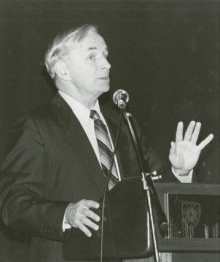 Father Gervais speaks on behalf of the Loyola Institute for Studies in International Peace.
In 1996, Father Gervais told the Winnipeg Free Press that he nearly secured a role alongside Robert De Niro in the latter film. "For about three months, [the producers] wondered whether they were going to use me or an established actor. Alas, they chose Jeremy Irons, who was awfully good in it."
In 2000, Father Gervais received the Cannes Festival Critics Award for nearly 40 years of contributions. The heavy plaque was "sort of saying thank you for being around this long," he told the CBC.
Father Gervais, in the opening pages of Ingmar Bergman: Magician and Prophet (1999), expresses his gratitude to generations of Concordia students who made "it all so meaningful, important and fun."
Adam Gollner, BA 04, remembers the Jesuit film scholar: "He believed that art's main role is to connect us with the unseen. For him, watching film was the greatest form of prayer."
Father Gervais discussed art, yet he spoke about the culture of peace through the Loyola Jesuit Institute for Studies in International Peace, which he helped establish in 1988.
He retired in 2003 and spent his last days at the Jesuit Infirmary in Pickering, Ont. Gollner, in The Book of Immortality, captured some of his former professor's last thoughts regarding a life of work: "Our travails give us purpose. Sacrifice leads to the life force; in a mysterious way, they flow one into the other."
Father Gervais passed away on March 25, 2012, in Pickering, Ont. He was 82.
Read more abour Marc Gervais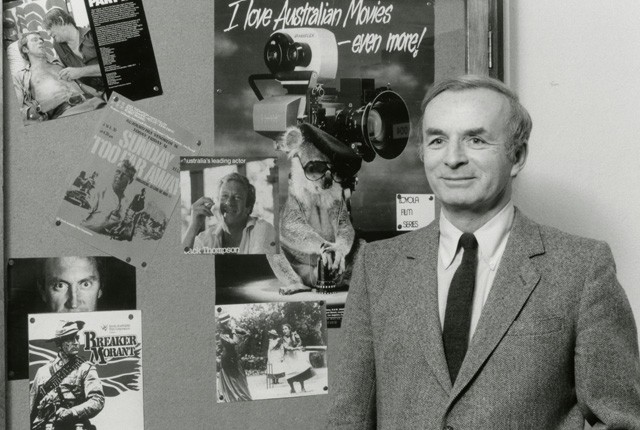 Father Gervais: "I was determined to be a film specialist who happened to be a Jesuit priest."
More Great Concordians