Notable Concordian
Joanne Beaudoin
BA 83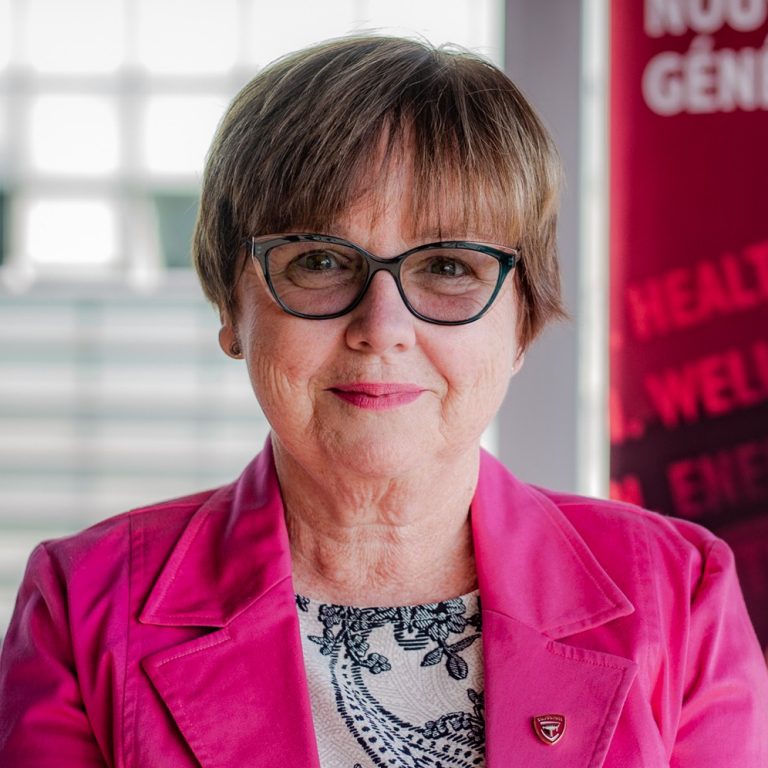 Awards & Distinctions
Outstanding Staff Award
Joanne Beaudoin joined Concordia as a staff member in 1990, but her links to the university go back to the 70's, when she would visit her father in his office in Bishop Court, where he was the director of Facilities Planning.
Joanne began her undergraduate degree in psychology at Concordia, but took an elective in women's studies and was hooked. She followed up on her bachelor's in women's studies with a master's in feminist studies at the University of Toronto, where she studied feminism and pacifism in the Quebec context.
She joined Concordia's Office of Research in 1990, then supervised the Birks Student Service Centre — where she met her husband — before she found her perfect job at Concordia's School of Graduate Studies in the mid-90's.
Joanne is currently a board member of the Montreal West Island Integrated University Health and Social Services Centre (ciusss), served on Concordia's Board of Governors and University Senate as the staff representative, served on a number of senior search committees and volunteered as the vice-President of ACUMAE, her employee association, for 15 years.
She organizes annual food and gift drives in her department and she and her colleagues at the School of Graduate Studies help plan and work at the Montreal Diet Dispensary's annual children's Christmas party.
More recipients