Bachelor of Engineering 50th Anniversary Scholarship
Our goal
To create a scholarship to reward and encourage deserving Bachelor of Engineering students, in honour of the 50th anniversary of the degree program.
Join us and support next-generation talent!
Did you know that Concordia's Bachelor of Engineering program is turning 50 this year?
This milestone anniversary will be celebrated at Homecoming 2018. Bachelor of Engineering alumni, faculty, staff, students and friends will be invited to mark the occasion with a special lecture and cocktail dinatoire on Saturday, September 22, 2018.
In honour of this special occasion, the Faculty of Engineering and Computer Science intends to create the Bachelor of Engineering 50th Anniversary Scholarship. The scholarship, to be awarded to a deserving undergraduate student on the basis of academic merit, will be funded by donations from alumni, faculty, staff and friends.
To encourage Concordians to contribute, the Faculty of Engineering and Computer Science will match all gifts.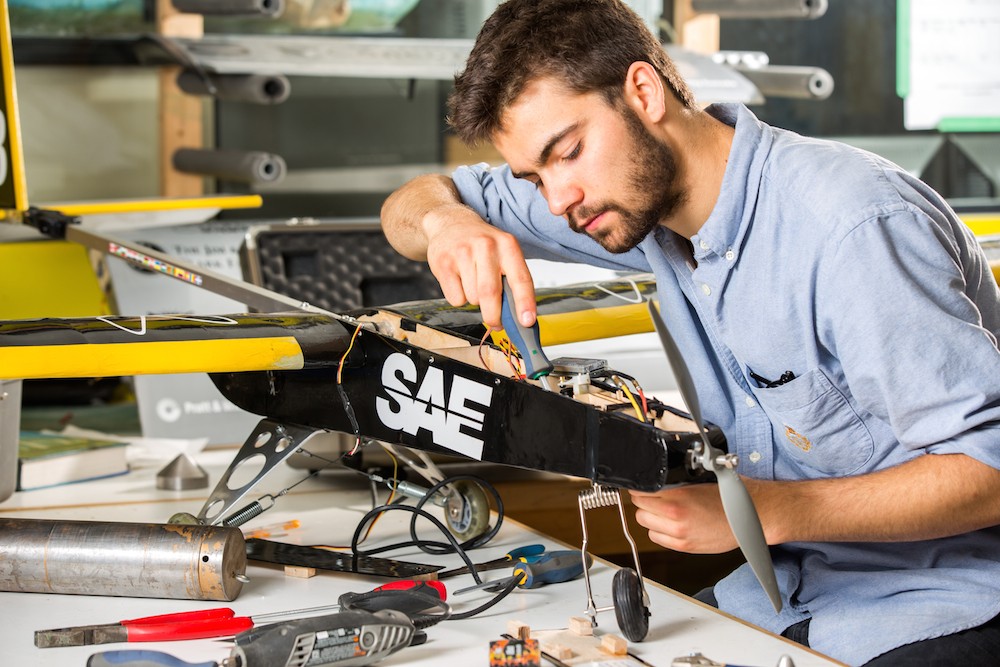 Fifty years ago, the Bachelor of Engineering degree was introduced at Sir George Williams University, one of Concordia's founding institutions. Our engineering program has since grown and flourished into an outstanding one, focused on eight fields of study: Aerospace, Building, Civil, Computer, Electrical, Industrial, Mechanical and Software.
Our students are doing exceptional things — launching rockets into outer space, building electric cars, racing concrete canoes and designing bridges and tunnels.
Our budding engineers have the opportunity to get hands-on experience through Concordia's Institute for Co-operative Education, which helps bridge university life with the working world.
"It's important that the Concordia community come together to show our students that we believe in their potential and are here to support them throughout their academic journey. By matching our donors' gifts, we hope to inspire our alumni, faculty and staff to help in the training of the next generation of engineering students."
- Amir Asif, Dean, Faculty of Engineering and Computer Science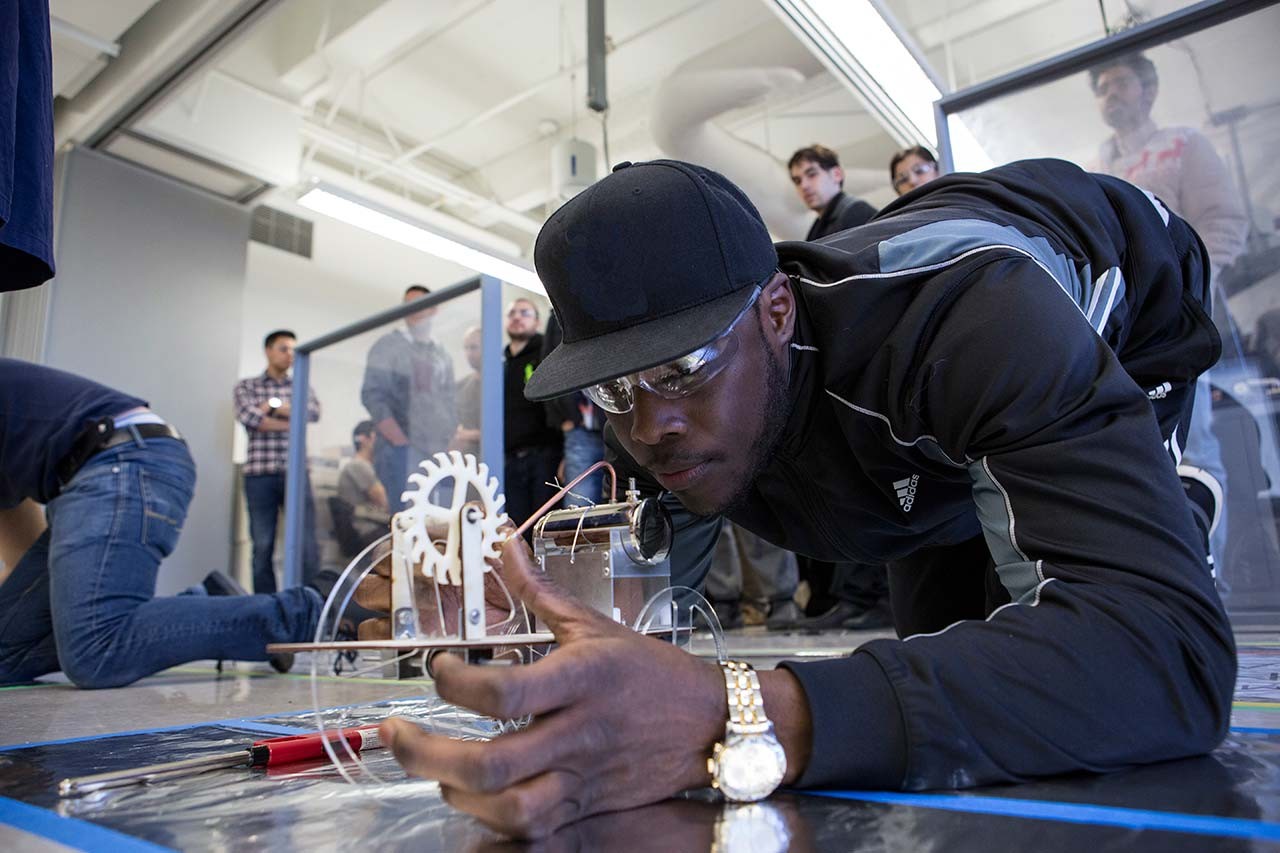 On top of the cost of tuition, student expenses include books, lodging, travel and food. Philanthropic support makes a great impact in a student's life: fewer hours at a part-time job, more time for studying or research — and a feeling of encouragement and motivation to excel in their studies.
Not only would the Bachelor of Engineering 50th Anniversary Scholarship support students financially, it would show them their hard work is recognized. It would demonstrate the Concordia community's commitment to helping them make the most of their university experience.
Help us bring this scholarship to fruition — please give today. Your support will help lend a hand to very deserving students.
Here's an example of just one of our programs — Aerospace Engineering — and its next-generation teaching:
Join us and support next-generation talent!