Get a mentor
Connecting with one or more alumni mentors can help you overcome this challenging time and ensure you don't have to endure it alone.
2. Log in to your Concordia ALumni Connect account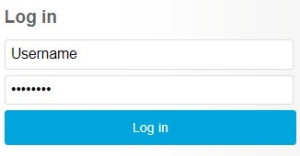 3. Select the 'Find a Mentor or Mentee' menu item.

4. Select 'Find a Mentor'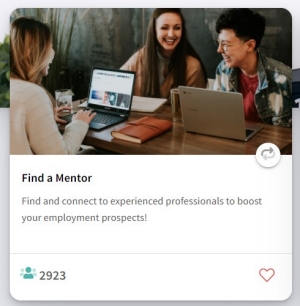 4. Click on 'Search Now in the 'Seeking a Mentor' section'

4. Start browsing – by keywords, by mentor services offered, by graduation year, by industry, etc.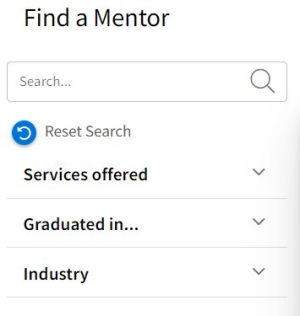 5. Send requests to three to four mentors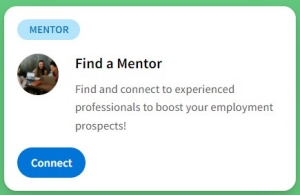 6. Wait for confirmation and begin a conversation with your mentor(s)
While you wait to connect, watch "Setting up for Success: Why you Need a Mentor"
IN THIS VIDEO: Insight to the different mentoring options; Tips on how to get started; Practical guidance to make mentoring work for you.
Activate the Connection Request section in your profile to describe what you need support with, for example "Finding a job in the marketing industry."
You can also add details about yourself (course, graduation year, and industry) to make your request easily searchable by alumni that would like to help.
Tips to facilitate communication with a Mentor
Introduce yourself, your current professional or academic situation and future goals.

Ask your mentor about their education and current position and their time since graduating from Concordia. You might find that the road to success is often not a straight line.

Communicate in a respectful manner.

Keep things professional.

Discuss the length of your mentor and mentee partnership.

Organize a schedule that is convenient for you and your mentor. We hope this will be a valuable learning experience.