Ask for help: Connection Request
With this #CUconnect feature, you can let mentors and other alumni know what you currently need help with.
1. In your personal profile, look for the space called Connection Request.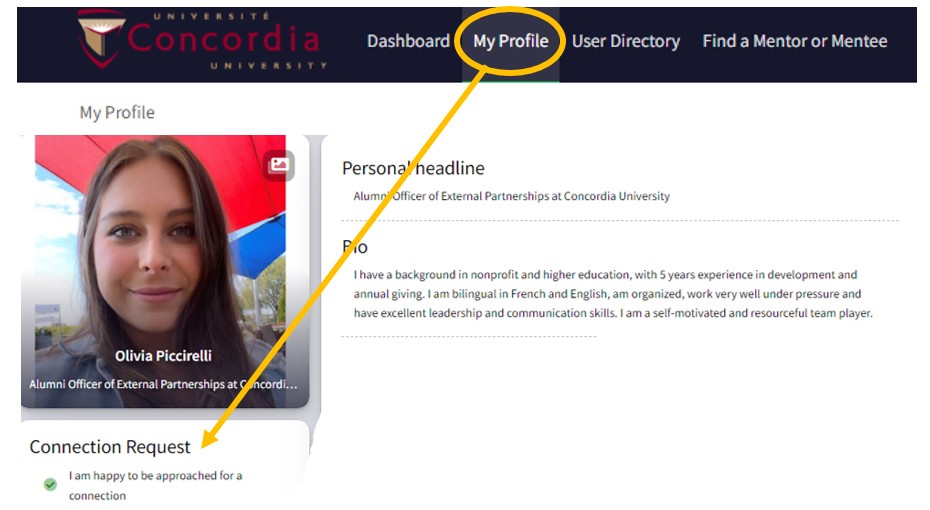 2. Click "Edit" to activate this feature and describe what you need support with, for example "Finding a job in the marketing industry."
You can also add details about yourself (course, graduation year, and industry) to make your request easily searchable by alumni that would like to help.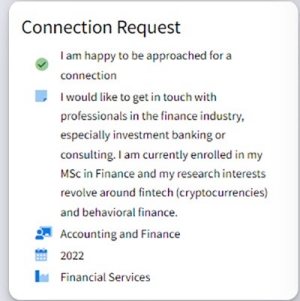 3. You can still search for alumni to connect with and mentors in the Mentoring space within the platform as usual.
4. When someone responds, you will receive a notification in your email and your Message board on #CUconnect.

5. You can reply directly to the person offering support or you can click on their name to go to their mentoring profile and request a mentoring relationship.