Ask for help: Connection Request
This #CUconnect feature allows you to let mentors and other alumni know what you currently need help with.
1. In your personal profile — under your profile picture — look for the space called Connection Request.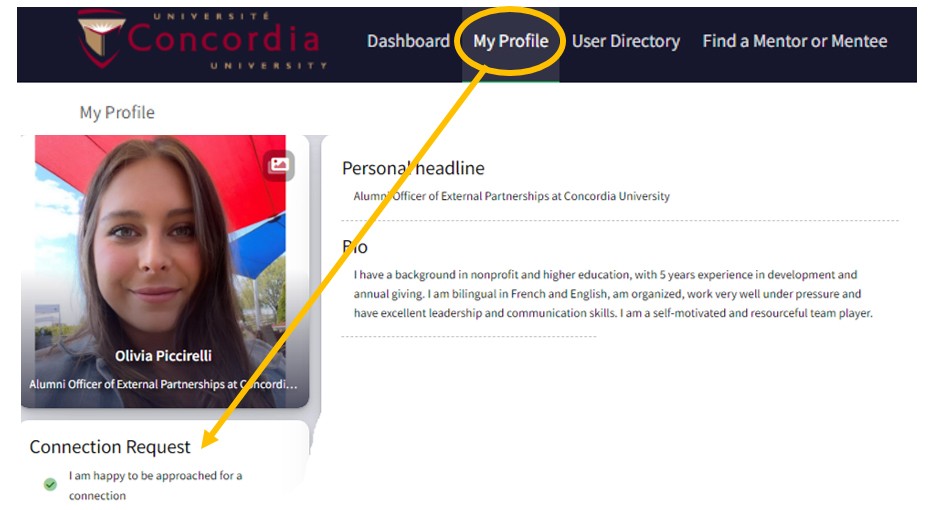 2. Click "Edit" to activate this feature and describe who your ideal mentor is and what you need support with.
You can also add details about yourself (course, graduation year, and industry) to make your request easily searchable by alumni that would like to help.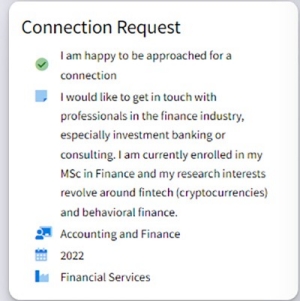 3. When someone responds, you will receive a notification in your email and in your Message board on #CUconnect.